Oregon Wine Press podcasts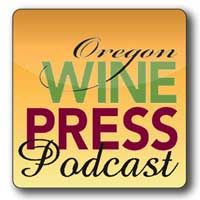 About our Podcasts
Each month, host Kendra Wessels will provide you with a series of podcasts featuring content from the Oregon Wine Press print publication as well as additional features.
Kendra, a McMinnville native, recently returned to the Oregon wine country after college and travel abroad. Kendra brings her background in the wine and restaurant industries to OregonWinePress.com.
When not pouring wine at Solena Estate or creating these podcasts, Kendra enjoys cooking, gardening, yoga, art and, of course, wine.
Listening to our Podcasts
We're making the podcasts available through two access points.
ITunes - For ITunes fans, podcasts are available on demand. You also have the option to subscribe and download our latest audio each time you update you IPod.
Podbean - This is an alternative access point for people without ITunes accounts.
How are we doing?
We welcome your feedback. You can post comments on the Podbean site or directly send your thoughts directly to us via email
July Podcast
In today's episode we'll hear about the International Pinot Noir Celebration, discuss how the weather is treating the vines in Oregon's vineyards and take a look at what causes allergy like symptoms when drinking wine and why sulfites are not always to blame.
June Podcast
In June's episode we listen in on what Patrick Spencer of Cork ReHarvest is doing to prolong the life of our natural wine bottle closures. Also a review of the new cookbook 'Swirl, Sip, & Savor,' which hit shelves just in time for Summer entertaining. Lastly, we'll travel down the wild Umpqua to arrive at the Steamboat Inn.
Listen Right Now - ITunes or Podbean
May Podcast
This month we learn about the spotted wing drosophila, what some local wineries are doing to reduce their carbon footprint and lastly we get the Oregon Wine Press' position and outlook concerning legislation HR 5034.
Listen Right Now - ITunes or Podbean
April Podcast
In today's episode, after news briefs, Janet Eastman discusses the growing availability of Southern Oregon's wines in the northern part of this state. Then she takes a look at a Wooldridge Creek winery who's been selling wine from kegs rather than bottles. Finally Karl Klooster reviews some statistics and trends concerning Oregon's wine industry.
Listen Right Now - ITunes or Podbean
March Podcast
After a quick news brief, we feature a couple stories from the March issue of the Oregon Wine Press. In the first story, Peter Bouman asks if 2010 the year you should buy that Oregon vineyard or winery you've been dreaming of. Then Nicole Montesano brings attention to some exciting additions to the already extensive list of premium agricultural products made here in Oregon.
Listen Right Now - ITunes or Podbean
Special Podcast: Thoughts from Oregon Wine Symposium
Kendra recently had the opportunity to attend the Oregon Wine Symposium hosted by the Oregon Wine Board in Eugene, Oregon. In this episode, she relays some thoughts and conclusions she came to while at the symposium regarding Oregon and Pinot Noir.

Listen Right Now - ITunes or Podbean
Video Podcast: Spicy Linguine & Clam Sauce from by Sara Barber
In this video episode of the Oregon Wine Press, Kendra walks you through a recipe featured in February's issue of the Oregon Wine Press. The recipe is Spicy Linguine & Clam Sauce submitted by Sara Barber of EIEIO & Company paired with their 2006 Cuvee I Chardonnay.

Listen Right Now - ITunes or Podbean
February Podcast
Get up to speed with news from the Oregon Wine Industry, followed by some ideas to spice up your vday weekend. We'll finish things off by giving you some insight into what winter is like in the vineyard and list off a few events taking place over valentines day weekend.