OWP News Briefs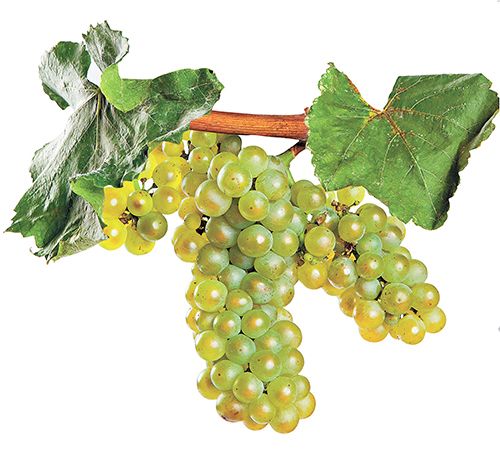 Chard Show
The Oregon Chardonnay Symposium has announced the details of its fourth annual gathering, to be held Saturday, March 14, at Stoller Family Estate in Dayton.
The 2015 event will feature a technical session moderated by acclaimed sommelier Rajat Parr, followed by a grand tasting of more than 40 select Oregon Chardonnay producers.
Panelists will include Thomas Bachelder of Bachelder Wines, Mimi Casteel of Bethel Heights Vineyard, Jason Lett of The Eyrie Vineyards, John Paul of Cameron Winery and Craig Williams of X-Novo Vineyard.
Tickets are available online at www.oregonchardonnaysymposium.com. The combination technical panel and grand tasting tickets are $150 and individual grand tasting tickets are $50.
College Program Names Advisers
Chemeketa's Northwest Wine Studies Program in Salem has named Betty O'Brien, president of Elton Vineyards, as chairman of its advisory committee for the coming academic year. The program has also recruited Eugenia Keegan, general manager of Gran Moraine Winery, a Jackson Family Wines company, to the same committee.
"We are fortunate to have these two Northwest wine pioneers on our team to help oversee and guide the wine studies curriculum and programs to the next level," noted Joel Keebler, director of Chemeketa's Agricultural Science Department.
Wine Shops Open
Moreland Farmers Pantry
6717 S.E. Milwaukie Ave., Portland
www.farmers-pantry.net
The Southeast Portland neighborhood store is farmer-owned, and partners with regional prodcuers and providers to offer "beyond organic" and non-GMO food and beverages. The new store also carries a variety of Biodynamic wines as well as Cask Wine kegs for those who want to fill a growler with Oregon wine.
Prospect Bottleshop & Bar
1611 N.E. Killingsworth St., Portland
www.prospectbottleshop.com
Partnering with local entrepreneur Laurent Albouze, Adam Hobbs is opening a second bottle shop, which will offer a wide and eclectic selection of beers, wines and ciders to drink on site without corkage fees. Small bites will be offered along with the libations, while welcoming food from other locations.