News Briefs
May 2018
Good stuff, history buffs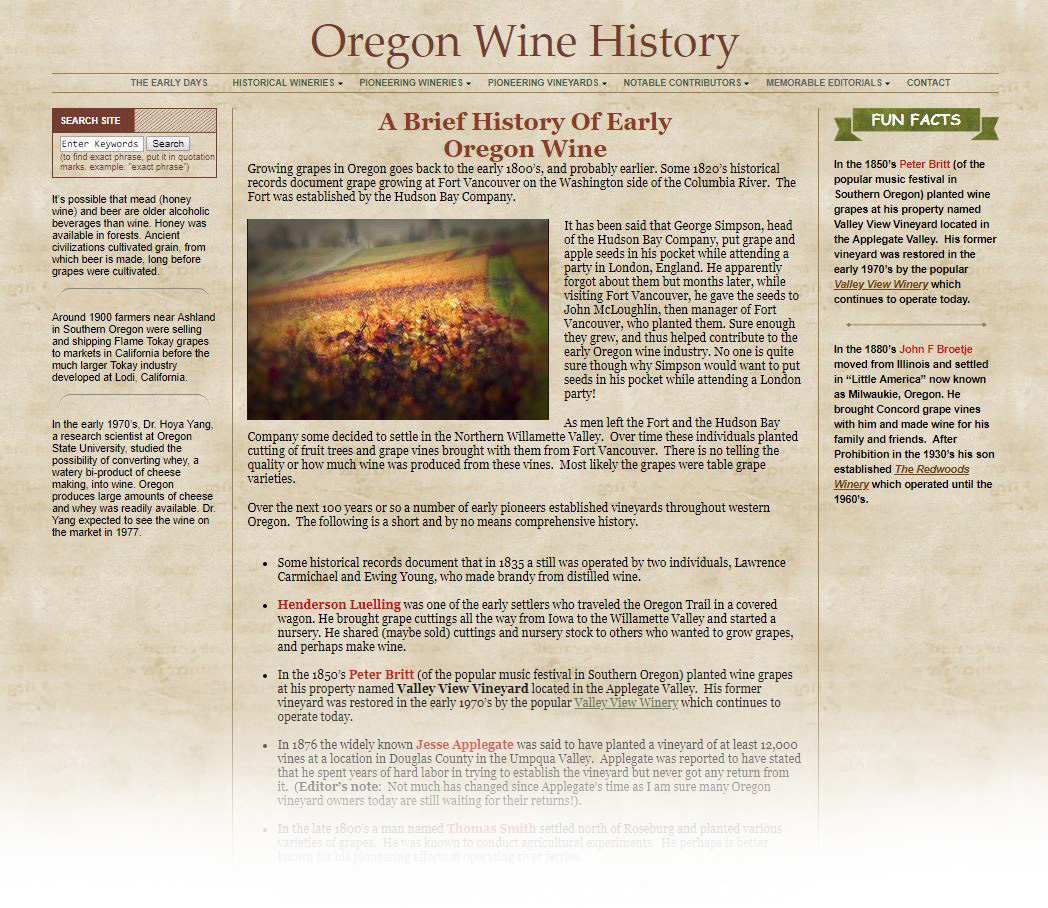 Herb Sims, a Dundee vineyard and winery co-owner, researched and created oregonwinehistory.com, which begins with a chronological history of early Oregon winegrowers. The site also traces the development of the state's industry through summaries of many early, but not always well-known, pioneering wineries and vineyards, as well as notable industry contributors.
All Serene at Sentinel
Domaine Serene is making news, yet again, with its brand new wine lounge inside downtown Portland's Sentinel Hotel. In partnership with Provenance Hotels, Domaine Serene opened the unique tasting room April 13. Weekly rotating flights, rare and exclusive wines by the glass, and bottles for on- and off-premise enjoyment are available. The Sentinel is located at 614 S.W. 11th Ave., Portland.
Foley lands Acrobat
Foley Family Wines has purchased the Acrobat wine brand from King Estate in Eugene. Acrobat is known for producing versatile Pinot Noir, Pinot Gris, Chardonnay and rosé. Based in California, Foley owns a portfolio of brands, including The Four Graces in the Dundee Hills AVA.