News Briefs
March 2018
Crafty Wine
In February, The Craft Wine Association opened for business. The nonprofit group is dedicated to supporting small-scale, independent wineries and the craft wine community.
Founder Carole Lawson says the certified "Craft Wine" seal tells consumers that the wine they are choosing is produced in lots of 5,000 cases or fewer, is made with grapes that come from an identifiable vineyard, and that its production was winemaker-led from start to finish."
For more info, visit www.craftwine.org.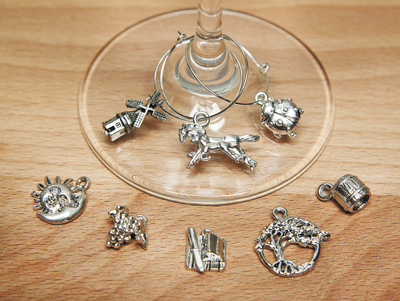 Experience wine country one bobble at a time
Some 33 Willamette Valley wineries and attractions are captivating visitors with a fun concept, the Tri-County Charm Trail. The route winds throughout Marion, Polk and Yamhill counties. At each location, participants can collect the unique charms, included with a qualifying purchase or for a fee. From grapes and corkscrews to castles and pickups, the charms can be used on stemware or worn on bracelets.
Wineries: Wooden Shoe Tulip Farm (1), Firesteed (2), Keeler (3), Legacy Estate (4), Left Coast (5), Yamhill Valley Vineyards (6), Johan (7), Honeywood (8), Airlie, Anam Cara, Brooks, Eola Hills, Hanson, Van Duzer and Willamette Valley Vineyards (Turner and McMinnville). For other locations, visit www.travelsalem.com.
Stoller Buys Chehalem
After 24 years of partnership, Chehalem Wines co-owner Bill Stoller has purchased Harry Peterson-Nedry's share of equity in the brand.
Chehalem was founded in 1980 by Peterson-Nedry, an early grapegrower in what would become the Ribbon Ridge AVA. The brand owns three estate vineyards planted in three regions of the Willamette Valley.
"Harry has been a mentor to me," said Stoller, whose Stoller Family Estate comprises a 398-acre property in the Dundee Hills. "When Harry first asked me to be an investor, I saw an opportunity to help fund a friend's dream and the chance to be part of something with the potential to be iconic. As we enter this next chapter, I am honored to shepherd Chehalem's legacy."
Peterson-Nedry, now 70, plans to devote full attention to managing his 48 vineyard acres in Ribbon Ridge, crafting wines for RR, a much smaller brand he started 16 years ago.
The ownership change will allow the two brands, under the leadership of President Gary Mortensen, to leverage economies of scale while distinguishing autonomy.
Peterson-Nedry says he's comforted in knowing Stoller will respect Chehalem's heritage "in a way that no one else could."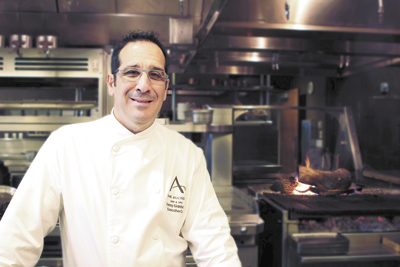 Giambalvo at The Allison
The Allison Inn & Spa in Newberg welcomes Kenny Giambalvo as its new executive chef of Jory and all culinary operations. Giambalvo brings 26 years of chef experience, including Portland's Bluehour, which he co-owned and -operated for 11 years.