News Briefs
March 2016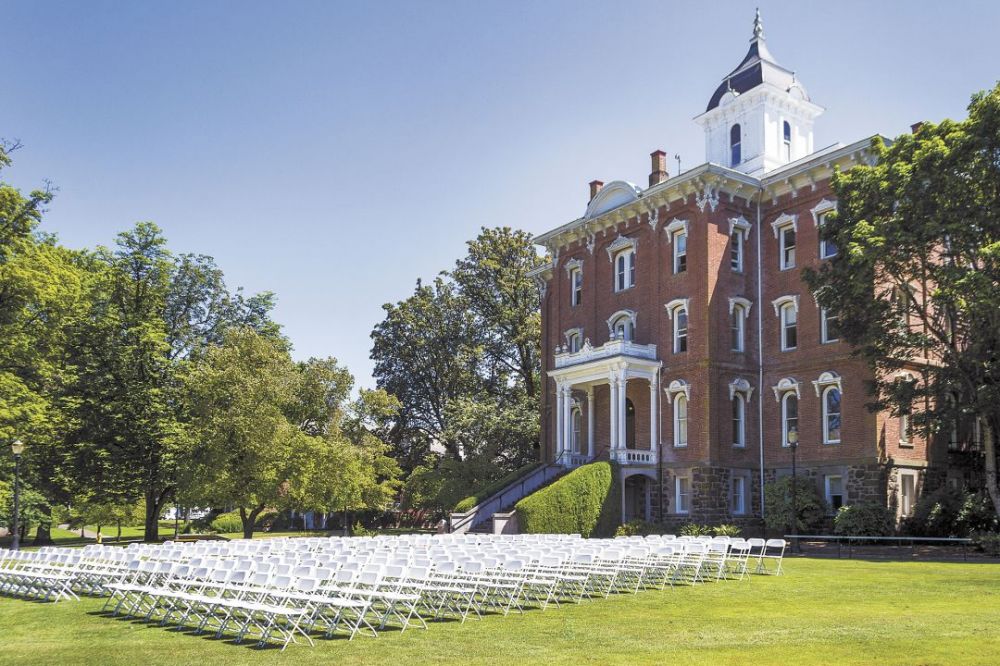 Linfield Creates Wine Minor
Linfield College in McMinnville has implemented a new wine studies minor focusing on educating students from a variety of perspectives.
The new minor, one of the first of its kind in the nation, will benefit the local wine industry by producing graduates with a broad understanding of the world of wine that, combined with their major area of study, will better prepare them for a role in the wine industry.
The program is different from others, which focus on a business or science track; it is designed to give students a broad education that includes the history, culture, production, business, science and appreciation of wine. Local industry experts will be called upon to share their knowledge and experience from a real-world perspective.
Linfield has a long history of collaboration with the wine industry, beginning with hosting the world-renowned International Pinot Noir Celebration (IPNC) since its inception 30 years ago. Over the past several years, Linfield faculty have been increasingly involved with the industry through collaborative research projects in biology, marketing, history and management. Career exploration classes focusing on wine-related topics have resulted in internships with local wineries. Other students have worked closely with local winery owners collecting and cataloging materials for the Oregon Wine History Archives and the Oregon Wine History Project, housed at Linfield College. Most recently, Linfield's Online and Continuing Education program has launched online certificates in wine management and wine marketing and is introducing a new series of enrichment workshops that include several wine-related topics.
All in the Family
After the Ponzi family established its winemaking facility and tasting room in 2008 outside Sherwood, the tasting room at Ponzi Historic Estate in Beaverton has remained open, but the winery has been unoccupied. Until now.
Winemaker Eric Hamacher, the husband of Luisa Ponzi, has moved his winery operation to the family landmark from the Carlton Winemakers Studio, established in 2002 by Hamacher, Luisa Ponzi and partners Ned and Kirsten Lumpkin.
Founded in 1995, Hamacher Wines crafts limited-production Chardonnay and Pinot Noir. With abundant vintages in 2014 and 2015, Hamacher moved production to the Ponzi facility in Sherwood to make room for other Studio residents. He then began looking for a new permanent space. As it happened, the family's original winery was the perfect fit.
Both Hamacher and Ponzi wines will be offered at the tasting room, located at 14665 S.W. Winery Lane, Beaverton.
Pinot and the Pod
Barrel & Keg and Salem's first food truck pod is set to celebrate its first anniversary, March 25–26. Located at 1190 Broadway St. N.E., the wine and food combo has been a great success for Oregon's capital.
Working with the Salem Food Truck Association, Barrel & Keg features three to four food trucks that rotate on a schedule. Meanwhile, beverages abound inside with the city's largest bottle selection of wine, craft beer, cider, mead and specialty offerings, more than 1,000 choices.
For details on Barrel & Keg's anniversary celebration, visit www.barrelandkeg.com.