News Briefs
February 2018
Benton-Lane Sells to Napa Company
Prime Pinot Noir producer Benton-Lane Winery is coming full circle. From Napa Valley, winemakers Steve and Carol Girard moved to the southern part of the Willamette Valley in the late '80s with a mission to grow and produce Oregon Pinot Noir. The Girards are selling the brand to Huneeus Vintners in Napa Valley. From 142 acres of Pinot Noir, Pinot Blanc and Chardonnay, Benton-Lane produces 100-percent estate wines distributed in all 50 states and internationally.
Greg Jones Honored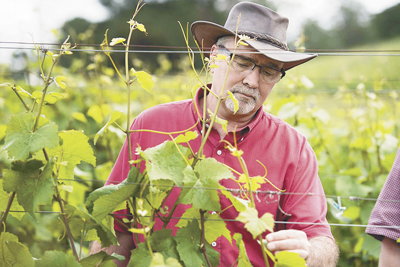 Wine Business Monthly magazine named research climatologist Greg Jones, also the director of wine education at Linfield College, one of its 48 "Top Wine Industry Leaders" for 2017.
Senator Winters Honored
The Oregon Winegrowers Association presented Sen. Jackie Winters its inaugural Oregon Wine Leadership Award during the group's legislative reception at the State Capitol on Jan. 10.
Despite a tough budget climate, Sen. Winters was instrumental in securing $500,000 for the Market Access and Research Investment Strategy project this past session, which supports research initiatives and promotional programs to help family-owned wine businesses reach new customers.
Sen. Winters was the chief sponsor of the Oregon Wine Country license plate, working to make sure proceeds from plate sales go exclusively into wine and culinary tourism programs.
Sen. Winters helped pass Senate Bill 841, establishing new food service provisions intended to allow permitted-use wineries to pair food with wine, enhancing wine appreciation and ensuring responsible alcohol service.
More Changes at Adelsheim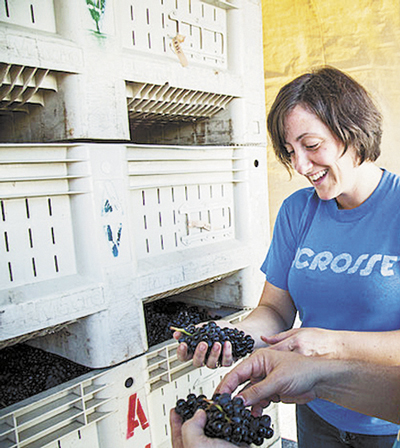 In December, Adelsheim Vineyard's longtime winemaker Dave Paige left the winery to acquire a nearby vineyard and start his own brand. Gina Hennen, who worked alongside Paige since 2007, now leads the winemaking team. Matt Perry and Noah Roberts will become assistant winemaker and cellar master, respectively.
St. Innocent Makes a Move
St. Innocent founder Mark Vlossak celebrates 30 years of winemaking with big news: The winery has purchased 47.5 acres in the South Salem Hills in Jefferson, where a new winery, tasting room and vineyard will be established. The current facility has been sold to Vlossak's partners at Zenith Vineyard, Tim and Kari Ramey.