News Briefs
February 2017
Announcing The Atticus
The Atticus Hotel, a new locally owned, Oregon-inspired luxury hotel, is set to break ground in downtown McMinnville in May 2017, with an official opening spring 2018.
The 36-room boutique hotel aims "to create a meaningful guest experience in the heart of wine country by curating local history, art and products into an intimate and personal luxury experience."
Located on the corner of N.E. Fourth and Ford streets, the 22,640-square-foot, four-story building is being developed by Odd Fellows Building (OFB) LLC, and will be leased by Live McMinnville LLC, owned by Erin Stephenson and Brian Shea. They also share ownership of OFB with Rob Stephenson and Jeb Bladine, owner of the News-Register, Oregon Wine Press' parent company.
Battling B.C.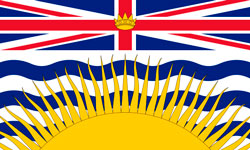 On Jan. 19, Sen. Ron Wyden, D-Ore., and Sen. Patty Murray, D-Wash., applauded a decision by the U.S. Trade Representative to challenge rules that discriminate against selling American wines in British Columbia.
"The blatantly discriminatory barriers American winegrowers face right next door in Canada keep them from competing fairly in one of their most important export markets," Wyden said. "These measures stand in the way of what has otherwise been a tremendous success story for American exports that has reinvigorated rural communities across America, including in Oregon. I commend the Administration for keeping up the fight for tough trade enforcement, including for America's rural communities, even as it enters its final hours."
"The rapidly growing wine industry is a key part of Washington state's agricultural economy. Washington winemakers have the potential to continue this strong growth, but right now, they are at a disadvantage when it comes to reaching consumers right across the border in Canada, the largest foreign market for our wine," said Murray. "I strongly support USTR's challenge to British Columbia's regulation in order to allow fair competition for the high-quality wine being produced in the Northwest and across the country."
Senators Wyden and Murray wrote to USTR Froman in May urging him to address the British Columbia measures, which only allow sales of British Columbia wine on grocery store shelves. Imported wine and other non-British Columbia wine cannot be sold on regular store shelves, but rather may only be sold in a "store-within-a-store" with controlled access and separate cash registers. The measure gives British Columbia wine producers an unfair advantage over American producers selling in Canada, the largest foreign market for American wines.
Kickstartin'
Over the past year, Southern Oregon wine writer MJ Daspit has been working with local photographers on a full-color coffee-table book, "Southern Oregon Wine Country." In order to raise the necessary funds, she has created a Kickstarter campaign.
The 128-page book is a collection of professional photographs illustrating the rich diversity of Southern Oregon's vineyards, wineries and wine industry personalities.
Daspit says, "As a durable object of high quality, it expresses a benchmark of the excellence and refinement that the Southern Oregon wine industry has achieved. [It] will appeal to art lovers, wine aficionados and area visitors who wish to extend their stay in Southern Oregon by including visits to wineries and vineyards."
Search for "Southern Oregon Wine Country" on www.kickstarter.com for all details, including contribution levels and gifts.