News Briefs
February 2016
Jackson Family Wines Wins Bid at Evergreen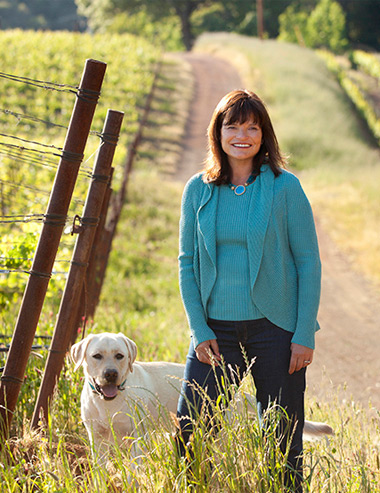 A judge sitting in the federal bankruptcy court in Delaware has approved sale of two buildings on the former Evergreen International Aviation campus in McMinnville, across from the Evergreen Aviation & Space Museum campus, to Jackson Family Wines.
The California wine giant, which is in the process of establishing a major new presence in Oregon, submitted the high bid of $4.6 million in October.
Approval was delayed by a fight over whether Alfred Guiliano, federally appointed trustee for the bankrupt airline, was legally required to grant road and utility easements across the properties to the earlier buyer of the building next door at 3800 — Rhodium Loan Servicing, which out-bid Jackson to secure it.
The parties participated in a hearing held last month in Oregon in which Rhodium was awarded two of the three easements it sought. However, Rhodim and Jackson subsequently negotiated a private superceding agreement, which will require Rhodium to acquire road access by other means.
Jackson Family Wines has purchased more than 1,300 acres of land in the Willamette Valley since 2013, including Gran Moraine and Zena Crown vineyards; they are the company's first domestic vineyard acquisitions outside California.
2016 San Francisco Chronicle Wine Competition
The winners of the 2016 San Francisco Chronicle Wine Competition (SFCWC) were announced Jan. 8, after receiving a record 7,162 entries — the highest number to date. For four days, 65 judges from around the country and world met in Sonoma County to deliberate and choose the best wines.
Submissions came in from all types of wineries, from independent and boutique outfits to large-scale producers, all in the U.S.
The competition this year expanded to include five new categories of ciders: heritage, fruit, culinary, wood-aged and specialty.
The wines were judged by an independent panel of experts and presented by the San Francisco Chronicle and SFGATE. Event sponsors included BevMo! and Whole Foods.
A public wine tasting of all the winners will be held on Saturday, Feb. 13, at Fort Mason Center in San Francisco. For a list of all the winners, visit www.winejudging.com.
The New Napa
Wishing there was a Southern Oregon wine club featuring hand-picked selections only from wineries in the Applegate, Rogue and Umpqua valleys?
Your wish is Corey McTaggart's command; introducing New Napa Wine, a wine club representing the region she knows and loves: Southern Oregon.
But why "Napa" in the name?
A recent edition of Sunset Magazine stated that Southern Oregon is becoming "the New Napa," and McTaggart couldn't agree more.
In addition to wine, McTaggart is partnering with Executive Chef Benjamin Blue Abben to create custom food and wine pairings to expand the member experience.
For more information or to become a New Napa Wine Tribe member, visit www.newnapawineclub.com, email blueproductionsllc@gmail.com or call 541-218-3359.
Walla Walla Valley on Tour
More than 50 wineries will bring Walla Walla Valley to downtown Seattle, Feb. 8, at McCaw Hall, and Portland, Feb. 29, at Pure Space in the Pearl District.
During both tastings, patrons can mingle with winemakers while sampling a selection of their latest releases.
"This is a rare chance for wine lovers to sample wines from so many acclaimed Walla Walla Valley wineries all under one roof," said Duane Wollmuth, executive director of the Walla Walla Valley Wine Alliance. "It's also a real opportunity for our winemakers to connect face-to-face with their customers from the west side of the mountains."
For more details and tickets, visit www.wallawallawine.com.