May Is Oregon Wine Month
Get out there, explore, taste, celebrate
If April showers bring May flowers, what does a bottle of Oregon wine bring?
Money. Oregon wine and its related sectors — including tourism, jobs and more — generated a stunning $5.6 billion of economic activity in 2016 (page 14). What an incredible impact, one the early winegrowers most likely never would have imagined.
Tourists. If not a single vineyard were planted in the Willamette Valley, would the area be considered a destination, attracting travelers from around the globe? I don't think so. Of course, craft beer has its own powerful draw, but wine, at least in this part of the state, remains the linchpin.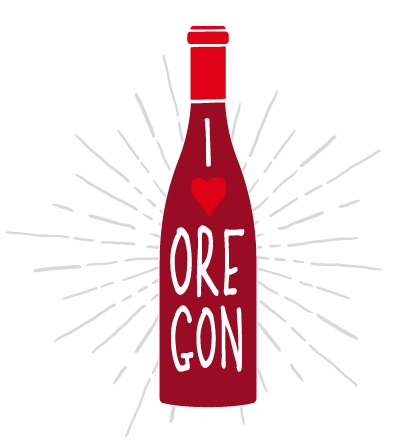 Luxury. In April, The Atticus Hotel opened its doors (page 16). The Valley's vibrant wine scene definitely played a major role in building the 36-room posh inn, an ode to its home of McMinnville. Word has it additional hotels are being planned in other wine country towns, too. Competition can be good for business — just ask the state's 700-plus wineries.
Fine food. As wine country continues to expand, the number of restaurants also rises, and the caliber of ingredients and chefs climbs, as well. Foodie festivals celebrating chocolate (page 24) and cheese (page 26) have certainly been helped by the wine industry. Some guests attend both Southern Oregon celebrations, knowing they can tour local wineries before and/or after the festival. What a hard sell, right? Chocolate and wine? Cheese and wine? I'm sold — I've already marked my calendar for next year.
Happiness. For both the passionate and novice consumer, wine is a satisfying subject to discuss and savor. Wine can also brighten your day. Literally. In moderation, wine stimulates the release of several neurotransmitters, including serotonin and dopamine.
Community. As a member of the industry, I can attest that the friendships and camaraderie created and nurtured, near and far, make Oregon wine one of the most meaningful beverages you can buy, which leads me to my headline...
May is Oregon Wine Month, 31 days dedicated to tasting, learning and supporting (purchasing) Oregon wine. With a robust economy, busy tourists, luxury, fine food, general cheer and a welcoming community, Oregon wine brings more to the table than simply a fine bottle to uncork. Although, that works, too.