MAC & Cheese
McMinnville chefs get cheesy with it
Mac & Cheese with Duck Confit and Mushrooms
Chef Red Hauge, R&R Culinaire
Serves 6–8
Wine Pairing: Amalie Robert 2016 "Our Muse" Viognier
INGREDIENTS
2 duck legs
3½ tablespoons duck fat
3½ tablespoons kosher salt
3 springs thyme
* zest of 1 lemon
1 clove garlic, minced
1 bay leaf, crushed
16 ounces wild mushroom blend of black trumpets, hedgehogs, chanterelles
* water
2 pounds fresh pasta noodles
5 ounces white wine
1¼ teaspoons sodium citrate
1½ teaspoon salt
2.5 grams iota carrageenan
7 ounces Gouda, shredded
7 ounces sharp cheddar, shredded
3 ounces Parmesan, grated
3 ounces Emmentaler, shredded
1.5 ounces same shredded cheese blend for garnish
* parsley for garnish
* fresh shaved Oregon truffles
for garnish (optional)
DIRECTIONS
For duck confit, mix together salt, thyme, lemon zest, garlic and bay leaf; pour half of mixture in baking dish. Place duck legs on top; cover with remaining mixture. Refrigerate 24 hours.
After curing duck legs, lightly rinse and pat dry. Place in small sauce pan; cover in duck fat and cook on low heat for an hour, or until meat easily pulls from bone. Remove from fat and allow to cool; reserve fat for later use. Remove skin from legs, pick meat from bones and set aside.
Clean all mushrooms. In large skillet over medium-high heat, add few tablespoons reserved duck fat; quickly sauté mushrooms in small batches; set aside.
Bring large pot of heavily salted water to a boil; cook pasta until just tender; rinse and reserve.
For sauce, bring water, wine, sodium citrate, salt and iota carrageenan to a simmer; then whisk in the 20 ounces of cheese until a smooth consistency is achieved.
In large bowl, mix pasta, shredded duck meat, sautéed mushrooms and cheese sauce. Place in large baking dish and garnish with remaining shredded cheeses. Place under broiler 2 to 4 minutes.
Garnish with fresh shaved Oregon truffles, chopped parsley and grated Parmesan.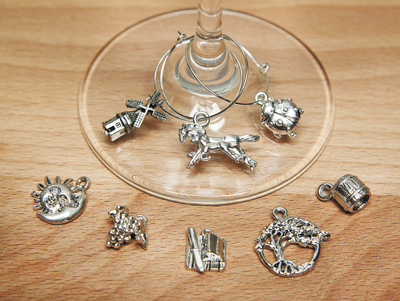 Dungeness Crab Mac & Cheese
Chef Jesse Kincheloe, Valley Commissary
Serves 8
Wine Pairing: De Ponte Cellars 2015 DFB Estate Melon de Bourgogne
INGREDIENTS
½ gallon whole milk scalded
1 bunch basil, julienne leaves;
keep stems separated
6 mint leaves, julienne cut
¼ cup butter
¼ cup all-purpose flour
3 cups white cheddar, grated
1 cup Gruyère, grated
1 lemon zested
* salt, to taste
1 cup Dungeness crab
1 pound boiled elbow pasta
or fusilli pasta
* panko bread crumbs
DIRECTIONS
 In pot, steep milk with stems of basil on low heat, bringing milk to just below a simmer; turn off heat. Season with 1 teaspoon kosher salt. Once milk is scalded, remove basil stems and discard.
 Meanwhile, boil salted water in large pot for cooking noodles.
 In separate larger pot, create blonde roux by melting butter on low and adding flour while whisking. Smell roux; it will smell like paste until it turns slightly nutty. Whisk in warmed milk, allowing to thicken while whisking often.
 Once mixture thickens, turn off heat and whisk in cheeses. Check for desired seasoning while adding herbs and lemon zest.
 Mix in elbow pasta and crab. In lined casserole dish, add filling and sprinkle with panko. Bake at 350°F uncovered until warm. If cold from being prepared ahead of time, cover with foil and bake until bubbly, then remove foil and brown top.
Creole Mac & Cheese with Dungeness Crab and Pesto
Chef Aaron Fore,
La Rambla Restaurant
Serves 6
Wine Pairing
Domaine Serene 2014 Evenstad Reserve Chardonnay
INGREDIENTS
16 ounces elbow pasta
¼ cup butter
¼ cup flour
½ teaspoon salt
1 dash pepper
2 cups milk
1 cup shredded cheddar cheese
1 cup goat cheese
12 ounces Dungeness crab meat
¾ cup pesto
DIRECTIONS
Cook elbow pasta according to package directions.
In medium saucepan, melt butter over medium heat; stir in flour and cook for 3 to 5 minutes to form a roux; add salt and pepper; slowly add milk, stirring well after each addition. Cook and stir until bubbly.
Stir in cheese, a small amount at a time until fully melted.
Drain pasta; add cheese sauce, stirring to coat. Stir in pesto.
In separate pan, warm crab meat. Place on top of macaroni and cheese. Garnish top.
Mixed Mushroom Mac & Cheese
Chef Jenna Hunter, Community Plate
Serves 6–8
Wine Pairing: Three Wives 2015 "Guilio" Pinot Noir
INGREDIENTS
8 ounces elbow pasta
2 cups Gruyere, shredded
½ cup Parmesan, grated
3 cups milk
6 tablespoons butter, divided
2½ tablespoons flour
2 tablespoons butter
½ cup bread crumbs
½ teaspoon mixed herbs
1 leek, cleaned and chopped
4 ounces mixed mushrooms
* olive oil
DIRECTIONS
Boil elbow pasta until done; drain and set aside.
Sauté mushrooms and leeks in olive oil for 5 to 6 minutes. Set aside.
In saucepan, melt 4 tablespoons butter over medium heat. Gradually add enough flour to make a roux, stirring constantly.
Add cheese; cook over low heat until cheese melts and sauce is a little thick.
Place cooked pasta in large casserole dish, add mushroom mixture and then pour sauce evenly over the pasta.
Melt 2 tablespoons butter; add bread crumbs and herbs. Cook until bread crumbs are brown. Spread over mac and cheese. Bake 350°F for 30 minutes.