Long Live Maddi
Angel in the Outfield #5 bottled in honor of Carrie Higgins' daughter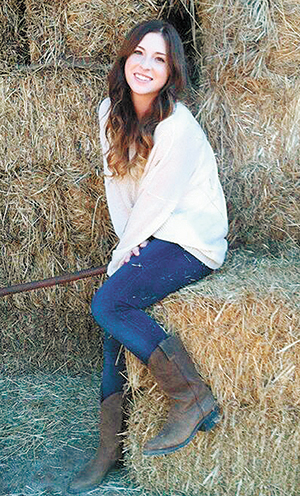 By OWP Staff
On June 8, 2014, Carrie Higgins, owner of Crush Creative Packaging in Lake Oswego, received devastating news: Her teenage daughter, Madison "Maddi" Higgins, was in a serious car accident with her friend, Hayden Soyk, age 18. He was taken off life support the same day; Maddi, age 17, died the following day.
Besides being a loving daughter and sister, and friend to many, Maddi was an all-state softball outfielder who dreamed of playing in college. In her honor, the Long Live Maddi Memorial Scholarship Fund was established, awarding college-bound softball players in West Linn, where she attended high school. Made possible by generous donations from friends, businesses and community members, $25,000 in college scholarships was presented on May 28.
A treasured member of the industry — Crush provides wine label and packaging services — Carrie has cultivated lasting friendships in the wine community. With the news of her daughter's death, winery friends immediately rallied around her in support and in raising money for Maddi's memorial fund.
Anne Hubatch of Helioterra Wines and Leah Jorgensen of Leah Jørgensen Cellars took the lead and gathered donations from other industry professionals. They also each donated a barrel of wine to make a very special blend, Angel in the Outfield #5, in honor of Maddi and her jersey number.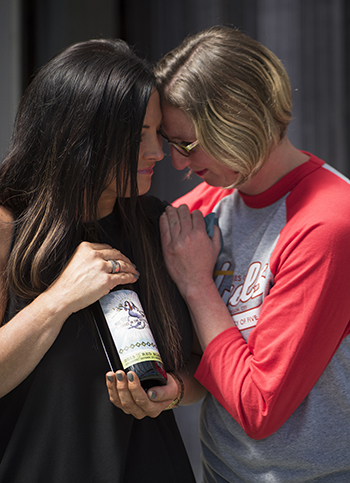 The red blend consists of Washington-grown Cabernet Sauvignon from Hubatch and Southern Oregon Cabernet Franc from Jorgensen. Others also donating time and material include: Tom Schaad of August Cellars, who managed bottling; Andrea LaRue of Nectar Graphics, who designed the label; Crush Creative Packaging and Taylor Made Labels for label printing; Pioneer Packaging for bottles; and Portocork America for corks.
During the bottling and labeling of the wine this June 5 at August Cellars in Newberg, Carrie was present and emotional. Four days before, the graduation of West Linn High School seniors was yet another reminder of Maddi's absence.
"While there won't be any festivities to look forward to this week celebrating Maddi's scholastic achievements or future college plans, we find solace and strength in continuing to honor Maddi's life and hope to keep her legacy alive by helping to save and better the lives of others through our outreach and scholarships," Carrie says.
The wine was released on June 9, marking the one-year anniversary of Maddi's death. All proceeds from the sale of the 45 cases produced will be donated to Long Live Maddi and Teen Safe Driving Campaign Fund, also established in Maddi's name.
For more information, please visit www.longlivemaddi.com.