Linfield Hires Greg Jones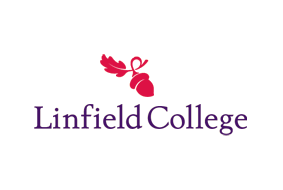 Respected member of the Oregon wine industry and noted viticulture research climatologist Greg Jones has been named director of Linfield College's wine education program, which offers academic and experiential learning for both undergraduate students and adult learners, and the country's first interdisciplinary, liberal arts program in wine.
Linfield President Thomas Hellie calls Jones "a perfect fit" for the job, formerly held by Ellen Brittan of Brittan Vineyards, who helped establish the program.
"Greg has earned an international reputation for his research on wine, climate
and the environment," Hellie continued.
He's also won numerous honors.
Jones was named one of the "Top 50 Wine Industry Leaders" by Wine Business Monthly in 2016 and one of the "100 Most-Influential People in the U.S. Wine Industry" in 2012 and 2013 by Intowine.com. Oregon Wine Press named him "Wine Person of the Year" for 2009.
In addition to helping develop a wine and sustainable systems major, Jones will be involved with programs Linfield already offers: wine management and wine marketing certificates online; a summer wine-industry immersion program for adult learners; and hosting of the International Pinot Noir Celebration each summer.
Jones comes to Linfield from Southern Oregon University, where he has taught since 1997. He has been SOU's director of business, communication and the environment since 2014.
In his research, he focuses on numerous aspects of how terroir influences wine production with a special emphasis on the role of climate in the structure and characteristics of agriculture systems, including viticulture. He has been an international leader in studying the effect climate changes have on vine growth, fruit production, and the resulting wine quality.
Jones has given numerous presentations on climate and wine regionally, nationally and internationally. He was a contributing author to the 2008 Nobel Peace Prize-winning Intergovernmental Panel on Climate Change Report.
Jones plans to continue his research and outreach throughout Oregon, California and the PNW while maintaining a strong presence as a leader of numerous national and international research teams and organizations devoted to studying viticulture and wine production.
He holds a bachelor's degree and doctorate in environmental sciences from the University of Virginia.