Fleetwood You Believe?
OWP drums up Q&A with the legendary Mick Fleetwood
Mick Fleetwood is a rock and roll icon, famous for his tremendous success as the drummer of Fleetwood Mac, the legendary band he co-founded in 1967 with John Mayall, Peter Green and John McVie — the band's name is a combination of his surname and McVie's. Fleetwood would remain the only member to remain with the band through its multiple incarnations.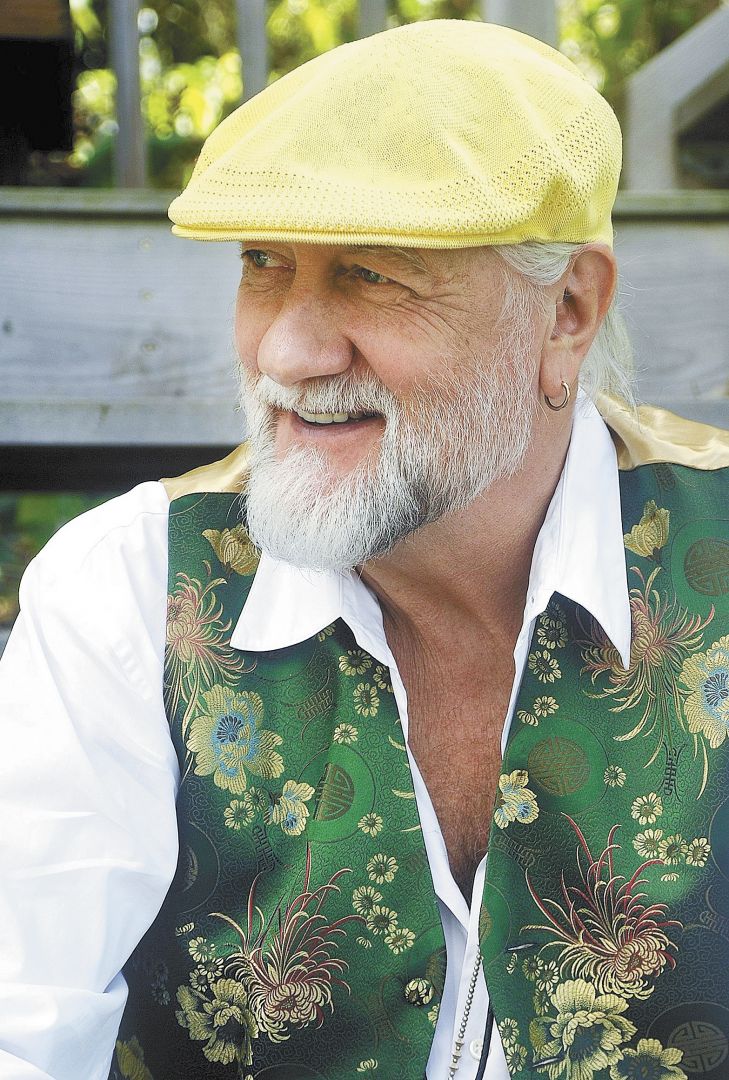 After several albums and line-up changes, the group moved to the U.S. in 1974 in an attempt to boost success. Stateside, Fleetwood invited Lindsey Buckingham and Stevie Nicks to join the band. The two contributed to much of Fleetwood Mac's later commercial fame, including celebrated albums "Rumours" (1977), Tusk (1979) and many others. Fleetwood's determination to keep the band together has been essential to the group's longevity and legacy. The band was inducted into the Rock and Roll Hall of Fame in 1998.
Besides a successful solo career in music, Fleetwood has published written works and acted in movies and television. He also is a restaurateur as the owner of Fleetwood's on Front St., located in Lahaina in West Maui. Diners can enjoy fresh seafood, live music and a glass of his namesake wine, Mick Fleetwood Private Cellar.
The wine, produced in Santa Barbara County, also can be purchased inside Fleetwood's General Store, which includes signed albums, an art gallery showcasing Fleetwood's photography — along with fellow artists' work — and more.
For more about Fleetwood's on Front St., visit www.fleetwoodsonfrontst.com. If you are interested in becoming a Fleetwood wine club member, log on to: www.fleetwoodsgeneralstoremaui.com.
How did you first become interested in wine?
MF: I started with enjoying wine privately at home and sharing wine socially with friends. Wine has a social aspect, an enjoyable ambiance that was always attractive to me.
What (if any) is your opinion of Oregon wine?
MF: A lot of things that are happening in Oregon are on par and in the same breath as the great wines of Burgundy and of the world. They're not second class by any means, and I believe they're getting the respect they deserve on a world scale.
What made you want to create your own wine label?
MF: Really, it's the romance of it all that appealed to me. You never know what you're getting yourself into when you start a venture like this, and we really started from the ground up. Like a million wine advocates, we experimented, and then we shared. The only difference is that you're more involved with the process and you really take responsibility for the results. It was very private to start, a sort of organized passion. The desire to find ways to become more involved in wine is an ever-growing story for me.
What's the most surprising aspect of having your own wine?
MF: I guess out of all the adventures of presenting wines over the last 15 years or so, I would have to say the kind of feedback that you get from the public is the most surprising and is usually very gratifying. It's just like writing a song. It so reminds me of my journey with Fleetwood Mac, where I am blessed to meet people who really love what we do. More often than not, I meet people who generally enjoy my wine, and that's as great a feeling as you can get.
Name (and describe) a wine that blew away your palate.
MF: Back in the day, I fell in love with Frog's Leap Merlot. Twenty years ago on the road with Fleetwood Mac, it was one of the only pieces of comfort we had. You always knew it was going to be good. We were hooked, and we started requesting it to be everywhere we were: on our jet, in our dressing rooms and at the shows themselves.
What is it about Merlot that you love?
MF: Merlot always reminds me of the country table wines that I loved so much in France. The wines are so drinkable and complement whatever fare you're enjoying. I prefer wines like this that are not aggressive.
If you could pair wine to instruments, which varietal would you pair with the drums?
MF: Well, it may seem surprising, but the drums would really equate to "supporting role" grapes, like Pinot Meunier is to Champagne. The role of a drummer is really to support and create a safe space for the rest of the band. You have to be open and perceptive, and you really have to listen.