Game Changer
Sportscaster Jim Nantz chats wine, advocacy
As an Emmy Award-winning commentator and five-time National Sportscaster of the Year, Jim Nantz has called everything from the Masters Tournament, to the Final Four, to the Super Bowl, since joining CBS in 1985.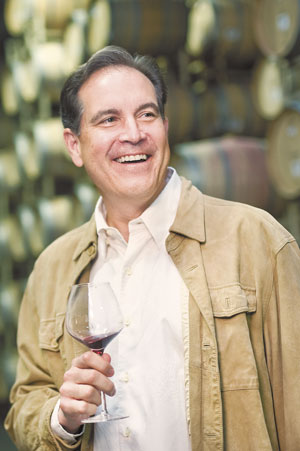 He is the youngest broadcaster ever recognized by both the Naismith Memorial Basketball Hall of Fame and the Pro Football Hall of Fame.
In 2008, he co-authored the The New York Times bestseller "Always By My Side." The book chronicled his father's protracted struggle with Alzheimer's disease. On Jan. 19, 2011, as a response to the enormous following of the book and as a tribute to his dad, he opened the Nantz National Alzheimer Center (NNAC) with The Methodist Hospital in Houston. The NNAC is a cutting-edge, world-renowned research and treatment center striving to one day find a cure.
Now Nantz is following another "calling." For years he had been fine-tuning a concept to create a wine brand priding itself on its high quality and great value. He had searched for a business partner who shared his vision and passion and found that person in Peter Deutsch. He says he is thrilled to be building something special with Peter while at the same time finding a way to advance the NNAC through another platform.
How did you first become interested in wine?
Years ago, I noticed many professional athletes I knew — including many golfers — were producing their own wines. In several cases, I felt they were getting involved for all the wrong reasons and the passion for wine didn't appear to be there. During this time, my love for the grapes had grown exponentially over the span of my 30-year CBS career. I knew that one day I wanted to dive into this fascinating world of wine production, but with a twist. It would not be a marketing or vanity play, and I was not going to put my name on the label. I wanted to go against the conventional way of thinking in the "celebrity wine" world. My driving force was to find the right business partner, one with great experience in the industry that would help me build a brand with the best winemakers and best sourcing as well as a person who shared the same vision to create something truly special and lasting. From day one, the goal has been to create the next great American premium wine brand. We (Nantz and Peter Deutsch) formed the company over seven years ago and results, thankfully, have been staggeringly good. Since going to market in June of 2012, The Calling has made its way into thousands of restaurants and retail stores in all 50 states.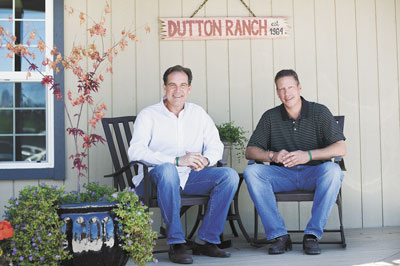 Please explain the meaning of "The Calling."
The name is primarily meant for the consumer to relate to the idea of finding one's calling in life. For Peter Deutsch and I, that meant pursuing our calling to build something that is great and lasting — a wine brand that over-delivers on price and that stands for the quality and craftsmanship that our fathers always demanded from us. There is a message in the name "The Calling" that applies to every person on the planet: "Go for it! Pursue your dreams!"

Oregon loves its Pinot. What is it about the wine that you love?
We are a huge Pinot brand. We love its versatility. I also have great regard for Oregon-produced Pinots. I remember the first person to really hook me on them was the golfer Greg Norman years ago. Of course, Greg later entered the wine business and has done quite well.
Name one bottle of wine (past or present) that made a great impression on you.
In the early '90s, I was turned on to the early production of Silver Oak — I was crazy about it and was [buying] bottles whenever I could find it back then. It was heavily allocated and I always felt a sense of victory when I was able to carry home a bottle from the road. Whether I found a way to procure one in Memphis, Dallas or San Francisco. I had built up quite a stock at that time and even made a special trip to Napa for a personal tour of the winery.
What kind of wine and food would you serve at your own Super Bowl party?
I've got to go with The Calling Russian River Pinot Noir. I would love for our neighbors to the north to give it a taste. I think you will all agree that it can stand alongside many of the iconic Pinots from the Beaver State. Cheers!