On the Horn with Jimmy
Chicago band member answers OWP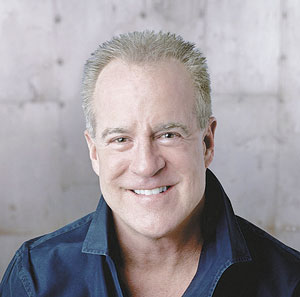 Known primarily as a founding member of Chicago, James "Jimmy" Pankow has been a musician/composer for the self-described "rock and roll band with horns" since 1967. His instruments include trombone, keyboards, percussion and voice. He is one of nine current members and one of four original who continue to play, including Robert Lamm, Lee Loughnane and Walter Parazaider.
Pankow has composed many songs for Chicago, including hits "Make Me Smile" and "Colour My World" (both from his suite "Ballet for a Girl in Buchannon"), "Just You 'N' Me," "(I've Been) Searchin' So Long," "Old Days" and "Alive Again." He is responsible for most of Chicago's horn arrangements.
Chicago is one of the longest-running and most successful rock groups, and one of the world's best-selling bands of all time, having sold more than 100 million records. The band possesses 23 gold, 18 platinum and 8 multi-platinum albums. According to Billboard, Chicago was the leading U.S. singles charting group during the '70s. Over the years, Chicago has garnered five No. 1 albums and 21 top-ten singles. The band was inducted into the Rock and Roll Hall of Fame on April 8, 2016, in New York City.
Pankow is married to Jeanne Pacelli. He has four children, two from his previous marriage to Karen Pankow and two with Pacelli.
How did you first become interested in wine?
JP: In 1970, the band did its first European tour, including Bordeaux and Lyons, France. I became enamored with the food and wine of those regions. There was something "elegant" about the French passion for food and wine. After experiencing French cuisine paired with Bordeaux wine for the first time, I was hooked. Shortly thereafter, back home, I heard about the premier grand cru, Château Lafite Rothschild. Well, I just had to taste the "best." I did, and it was revelatory and forever set the bar.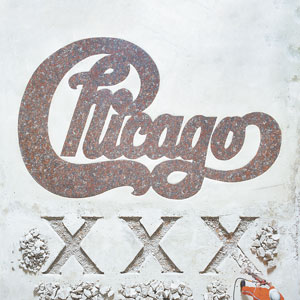 What is your favorite variety of red? White? What do you like most about them?
JP: I enjoy both red and white. The nuances of each come alive when well-paired with food. Generally, I lean toward lush Cab-centric reds, Cabernet Sauvignon, Medoc Bordeaux, Italian Super Tuscans and Piedmont (Barolo, Barberesco). I prefer drier whites like Chardonnay, including white Burgundy (Montrachet, Meursalt). I'm not a big fan of sweeter, lighter, refreshing summer wines — I'd rather drink beer or water.
What is your first choice when it comes to a wine region here and/or abroad?
JP: Napa Valley, Bordeaux, Burgundy, Piedmont and Tuscany are my typical go-to wines. Although on occasion, I love a good Pinot from Willamette Valley or a Châteauneuf-du-Pape from the southern Rhône. I've also enjoyed some great Riojas from Spain and Chilean red.
Have you ever enjoyed a wine from Oregon? If so, what was your impression?
JP: Again, the Willamette Valley is producing world-class Pinot Noir — lush fruit, spice and earthiness. I've enjoyed Argyle, Ken Wright, Domaine Serene and Ponzi. These reds are amazing with roasted poultry, barbecue and veal dishes.
When not on tour, what is your favorite meal to make at home?
JP: We love to cook at the Pankow household. My wife, Jeanne, is an amazing cook. She's Italian and her lasagna is heavenly. Tonight, she's making bacon, sweet pepper and cheddar quiche with a green salad. I love to barbecue — my steak gets raves — sauté, and make pastas and steak tartare.
What about wine do you love?
JP: Like people, wines have personalities and individual characteristics. The more you experience, the more you learn and appreciate and ENJOY!