Heimoff the Record
Respected wine writer speaks with OWP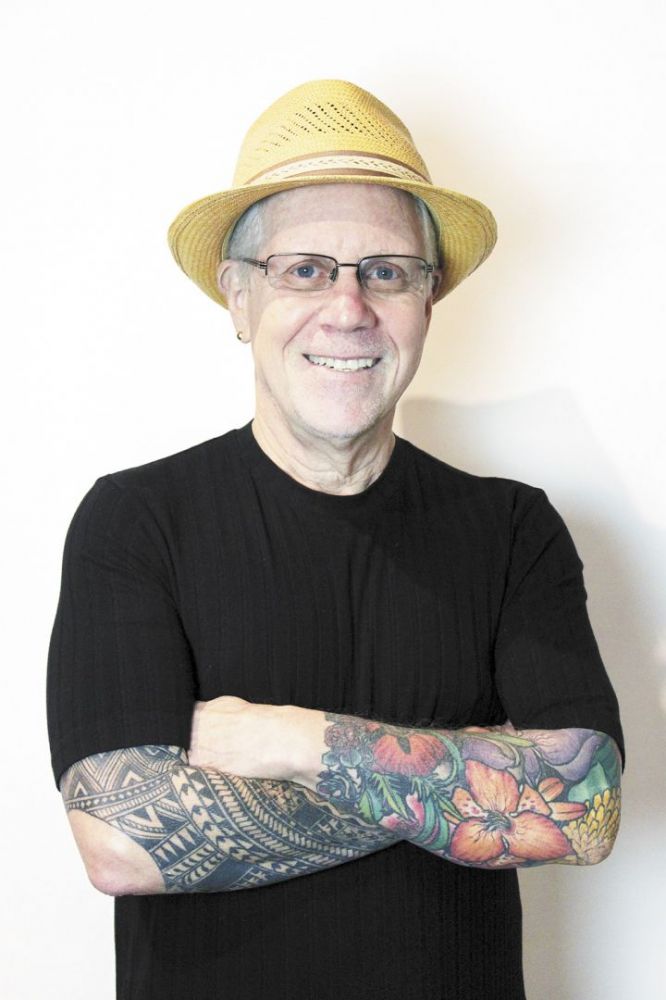 Born and raised in the Bronx, Steve Heimoff earned a Bachelor of Arts in philosophy in the late 1970s from Clark University in Worcester, Massachusetts. Subsequently moving to the West Coast, he received his master's in educational technology from San Francisco State University.
After three years of working in the corporate world, Heimoff realized he desired something more creative and fulfilling. Taking a major leap of faith, and combining two of his passions, he set out to become a wine writer.
In the early '80s, Heimoff immersed himself in wine books and tastings, educating himself on all things wine. By the mid-'80s, Heimoff was conducting informal wine tastings for friends, family members and co-workers.
In 1989, Heimoff began writing for Wine Spectator, producing small articles. By 1990, Heimoff started a four-year stint as the contributor of the magazine's "The Collecting Page," bringing him deep into the complex world of wine. During this period, he also wrote industry-oriented articles for Market Watch magazine.
Leaving Wine Spectator in 1994, Heimoff accepted the position of West Coast editor of Wine Enthusiast. While working at the magazine, he published his first book, "A Wine Journey along the Russian River" in 2005. Other books followed.
In March 2014, he left Wine Enthusiast and became the director of wine communications and education at Jackson Family Wines.
Heimoff continues to work from his home in Oakland, California, where he lives with his little dog, Gus.
Read the latest entries of his eponymous blog at www.steveheimoff.com.
How did you first become interested in wine?
Very suddenly. I came to California to go to grad school and moved in with my cousins. They went to Safeway to buy some red wine for a barbecue, and bam! The next thing I knew, I was super interested. I got bit hard by the wine bug; just wanted to learn everything I could! I started hanging out in wine stores and buying wine books, and tasting every chance I got.
What is your overall impression of Oregon wine?
Well, I reviewed California wines for 25-plus years, so I wasn't really all that familiar with Oregon wines. I'm still not. I do think the Pinot Noirs of Willamette Valley are beautiful and distinct from our fruitier style in California.
In your opinion, what is the current greatest challenge for California wine?
Pricing is certainly a challenge. California wines are getting very expensive! I don't know the answer. And California wineries are going to have to work harder than ever to keep their share of the market among younger drinkers who seem to be looking for something new, different, etc.
What's one of the most memorable wines you've ever tasted?
People ask me that all the time and there's really no answer. There are too many wines I remember. Not just old ones but very great young ones, too, and some not so great. Sometimes, what makes a wine memorable is where and when you drank it, and with whom. I'll never forget the first wine I ever made a tasting note on: An Almaden Cabernet Sauvignon from Monterey County that cost around $5. It was in my cold, unfurnished rental apartment near the college I attended. A more interesting question is how my preferences have evolved over time. I tend to like drier, less alcoholic and less tannic wines than I used to. If I was stuck on a desert island and had only one wine to drink, what would it be? Champagne — to wash down all that sushi.
What do you enjoy most about being a wine writer for your own blog as well as in the past for major wine publications?
I love to write, and my blog allows me to write in my own style, without permission from publishers or oversight from editors. For an old journalist like me, that's heaven! As for the wine magazines, that was fun, too. I liked the big stories, liked explaining the terroir of a certain region. Some of the other stuff ("What to drink at Thanksgiving") got a little tired after so many years.
Any new books or wine guides in the works?
I don't think so, because my blog, which I've been writing since 2008, has been the equivalent of a dozen books! But seriously, I do think about another book from time to time; maybe someday when I retire, I'll write "True Confessions of a Wine Critic!"