Deborah Brenner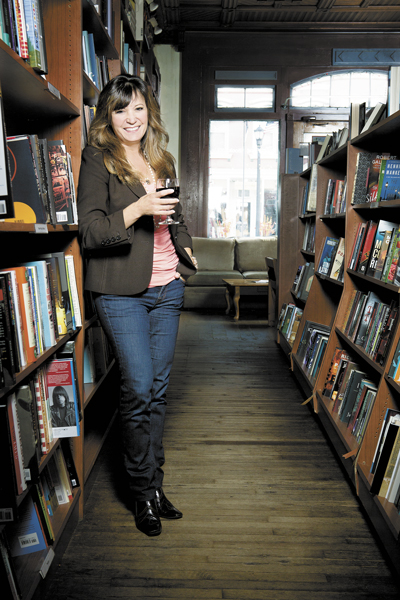 After more than 20 years in the male-dominated field of high tech and owning a marketing and public relations firm, Deborah Brenner realized, during a fortuitous trip to Napa and Sonoma, how many women in the wine industry — like her own — were under-recognized. Compelled to relate their stories, she authored a bestselling collection of profiles, "Women of the Vine: Inside the World of Women Who Make, Taste and Enjoy Wine." Brenner then became inspired to enter the business herself, releasing Women of the Vine wine brand, produced by a collective of seven women winemakers from Napa, Sonoma and Paso Robles. After seven years, however, she stopped production, searching for another avenue to foster women. One year later, Brenner organized the inaugural Women of the Vine Global & Spirits Global Symposium, held in March of 2015 and sold out to 500 women from five countries. After the overwhelming response, Brenner and the advisory board developed a membership-based organization of the same name, anchored by the annual conference. Brenner has received several awards for her efforts in fostering women, including a Rising Star Award from Women for WineSense (2008), the Wine Enthusiast Wine Star Award Person of the Year Nominee (2017) and many others.
Q: What is Women of the Vine & Spirits?
DB: Women of the Vine & Spirits (WOTVS) is the world's leading membership organization dedicated to the empowerment and advancement of women in the alcohol beverage industry. WOTVS gives women, globally, a platform and voice to thrive in a traditionally male-dominated industry. It is our mission to provide our members the opportunity to connect through our global platform, collaborate with our diverse network and together, our commitment to positively impact the alcohol beverage industry.
Q: Why is it important for women to organize within the wine industry?
DB: In today's global economy and with wine being globally traded, it is very important for women to collaborate in order to understand industry trends, business opportunities, share best practices and learn from one another. Furthermore, we are stronger together, and building a community with a shared voice and vision for change is how we can create solutions. Everyone can be part of the solution and an agent for change. Together, we can accelerate the path to gender equality by providing personal and business development opportunities and be part of the solution.
Q: Please share with us one woman's story that you think truly exemplifies WOTVS.
DB: We have many examples, and I wish I could talk about all of them, but one woman's story really stands out. After attending the "Off-premises Sales Strategies" panel at the fourth annual Women of the Vine & Spirits Global Symposium, a woman entrepreneur, who is also a "corporate member" of WOTVS, took note of the tips one of the panelists (a senior director of supply chain at Total Wine & More) provided about how to best approach retailers. She followed the suggestions and sent her an overview about her unique, innovative, patented, ready-to-drink boxed margarita and within a few days, the buyer responded. Her product was accepted into all Southern California Total Wine & More stores! This exemplifies WOTVS because it speaks to our focus on making connections within our network of passionate women, collaborating and doing business with women-owned brands and women leaders in the industry. We are truly excited every time we hear stories like this from our members.
Q: What are some exciting projects or events on the horizon for WOTVS?
DB: Women of the Vine & Spirits is growing globally and just completed a successful International Summit in London. We have formed strategic alliances that support our mission. We are honored to be working with the Wine & Spirits Education Trust on career pathing, educational programs, webinars and more. We are also pleased to offer scholarships to women seeking continuing education and/or professional development through the WOTVS Foundation and scholarship fund. We are also launching a new program for women-owned and -operated companies, which will not only provide education on certification and its benefits, but also provide members with access to supplier diversity programs. In addition, we are gearing up for our fifth annual WOTVS Global Symposium in March 2019 and will be adding a day to host our inaugural Women-Owned Forum for women in the alcohol beverage industry.
Q: Fun question: What's your favorite wine to enjoy on a hot summer day?
DB: Wow, this is a tough question since wine is an opportunity to explore, be adventurous, try new varietals and connect with the people and the land. I find it hard to select just one. I love bubbles and rosé wine on a hot summer day. I know for sure that I will be trying a lot of Oregon wines this summer since I had the pleasure of spending the last weekend of July with some of the most amazing women of wine in Oregon. I can't wait to share their wines (and their stories) with friends and family back home in New York.