Millions of Wines Online
CellarTracker becoming ultimate wine reference community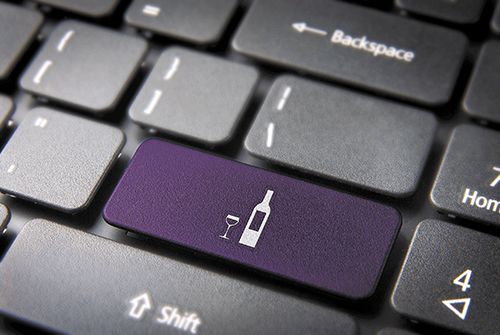 Over the course of the past decade, an online database and information resource website called CellarTracker.com has risen to the top of its category. Some 312,000 members currently consult this dynamic web reference tool on a regular basis.
Many use it to do exactly what its name implies, to keep track of their personal wine collections. What they have in their cellars, when they were purchased and when they were consumed. Notes on the occasion of the consumption, the place, those present and the impressions of the wine or wines can be entered into the database and called up at will.
Furthermore, CellarTracker.com receives and references for immediate retrieval hundreds of thousands of tasting notes from members. So there is a strong likelihood that impressions of wines in one's cellar not yet tried will be posted on the site. Advice to hold for a while longer, drink now, breathe, don't breathe, decant or even be forewarned that the wine may be on its last legs is always worthwhile.
Given that serious collectors can be found around the world, CellarTracker followers reflect that fact. Users from San Francisco to Singapore, Toronto to Tokyo, Miami to Milan regularly refer to the site.
The folks at CellarTracker rely on their membership donor base to stay in business. But a treasure trove of information is available to anyone who signs up to enter the site whether or not they choose to contribute.
Wines from every region in the world are represented — no, not just the major ones. Type in the name of an obscure region in Italy or Eastern Europe, and odds are it will come up. Enter a variety or type of wine, a specific wine and/or a producer, and you're likely to get the same satisfying result. In fact, they claim that no other source on Earth is more likely to locate or guide you to that perfect bottle. Of course, that depends on what perfect might mean to you.
Your search could start with the year a spouse, sibling, child or best friend was born. Perhaps a Mediterranean cruise took you to Southern Italy, Croatia, Santorini or Greece where you enjoyed a local wine and want to relive the experience.
Your boss may have bragged about a little known Bordeaux he thought outshined the classified growths, and you want to find out if he really does have a palate. Or, your best friends are celebrating their 10th wedding anniversary, and they lust after a certain hard-to-find California Cab.
Wine buffs beginning to build a cellar will have detailed information at their fingertips from the outset by signing up with CellarTracker. Whether you're really getting into it or just an occasional cork popper, any number of reasons might compel you to call up CellarTracker. Here's an example of what you'll find.
Let's take little ol' Oregon. Cellar-
Tracker currently offers information on 649,103 bottles of Oregon wines from 104 wineries now in the cellars of members.
This is certainly a sizable showing given that the state accounts for just one percent of the wine made in the U.S. annually, and one-tenth of one percent, or a minuscule one of every 1,000 bottles produced around the world each year.
But it indicates that the quality of Oregon Pinot Noir, in particular, has drawn collectors to them in numbers disproportionate to their relatively small production.
From a sheer size standpoint on CellarTracker, California leads with 10,815,190 bottles. The Golden State's predominance reflects the fact that CellarTracker members are predominately American.
Illustrating the site's international scope, Bordeaux ranks second in total bottle count at 5,561,206. Other noted regions include Burgundy with 3,176,745 and Italy, whose major regions Tuscany and Piedmont are represented by 1,471,659 and 989,345, respectively.
Another well-represented region is the Rhône Valley, whose Cellar
Tracker sum total is 1,751,964 bottles, followed by Washington State's 1,126,690 and South Australia's 1,053,545.
Everything from marketing trends to an individual winery's performance can be gleaned from the tasting notes, comments and statistics on the immense CellarTracker database. "Guest" viewers are generously allowed to freely access general information without registering.
The launching of CellarTracker dates to March 2003. At the time, founder Eric LeVine was working for Microsoft. He created the program strictly as a personal tool to monitor his own growing wine collection. However, what originally began as a hobby quickly turned into the nexus for a business when, just a few months later, a couple friends asked if they could use the tool.
Their enthusiasm motivated LeVine to launch a beta program that soon attracted 100 users whose combined cellars totaled some 60,000 bottles. In April 2004, he went public with the CellarTracker.com site, and only four months later, he quit his job at Microsoft to devote full time to the exciting new venture.
Understandably, LeVine most avidly promotes CellarTracker's cellar management attributes. In that regard, this techie's brainchild delivers at all levels from micro to macro. Users know exactly the status of their cellars at any moment while also being able to access information on tens of millions of bottles owned by hundreds of thousands of collectors.
The power and diversity of applications are immense. For example, members can create privacy protocols, allowing their personal information to be viewed only by authorized individuals. They receive alerts when favorite contributors post new comments. If they want to record every wine tasted, whether it is from their own cellar or not, that option is also available.
Perhaps most significantly, LeVine said that "CellarTracker has grown to become the largest database of tasting notes with 3.7 million such notes as of late 2013."