Inside RingSide
Steakhouse center of city's finest dining
The speakeasy-style door in back of the iconic brick building holds the secrets of one of Portland's most respected institutions. With a quick knock, the door opened to the city's sacred ground for meat-loving gourmands.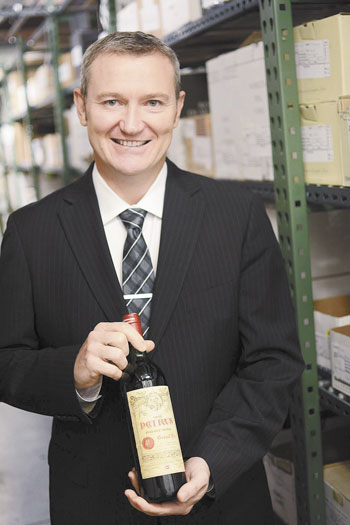 Greeted by the smiling face of RingSide's general manager, Didier Porteaud, I entered the restaurant's backstage. I found myself in the picture-perfect kitchen buzzing with much activity: A dedicated worker was churning out RingSide's famous onion rings and the single master butcher was hewing opulent steaks, the source of RingSide's celebrity.
Next, Porteaud escorted me to The Barrel Room, where an arched brick ceiling, an addition from its most recent renovation, makes a stunning first impression. Lined with a variety of bottles, as well as historically significant and showcase wines, the room epitomizes the casual prestige fostered in RingSide's wine program.
As the flurry of dinner service preparation commenced, Porteaud navigated the dining area, pointing out crafted nuances and unique amenities like the semi-private Wine Room, the consummate place for a private party. Weaving our way around tables and leather-lined booths, we arrived at the surprisingly small rounded bar, dimly lit and evoking scenes of Dean and Frank slinging stories and tunes over dry martinis and tumblers of Jack Daniels.
The dancing flames cast shifting shadows on the nearby tables from the centerpiece fireplace, adding the perfect touch of timeless elegance permeating every aspect of RingSide.
"Let's head to my favorite spot," Porteaud said, leading me to the wine elevator, unlocking its doors using one of only two keys so that inventory can be maintained with absolute control. We leisurely walked the perfectly temperature-controlled aisles. He pointed out the years of waiting wine, sleeping until ready for his customers.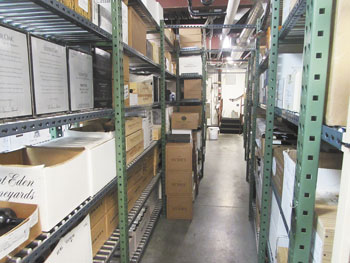 "We have the luxury of buying current vintages that show promise of getting even better, and laying them down while they evolve," he explained.
As Porteaud revealed some iconic Bordeauxs dating to the 1960s, I asked, "If you could say that you had a fingerprint on the wine program, what would it be?"
"My fingerprint? Well, I like to think that I have taken what I was handed and expanded on it, adding layers to the already deep trove of library selections," he said. "I try to listen to the customers and add to the list with what they want and not what is trendy."
His philosophy, although simple, proves complex to execute. Porteaud serves customers what they want but also offers options, ones that highlight his vast knowledge and resources, including lesser known selections to expand and educate palates.
Housing everything from immensely sought after, high-profile wines to current vintages of Shea Vineyard Pinot Noir and Owen Roe Syrah, RingSide's longstanding wine program is a well-oiled machine, allowing Porteaud to successfully choose wines ripe for opening.
One such notable example was Soter 2011 Brut Rosé of Pinot Noir. The Yamhill-Carlton sparkling made with fruit sourced from Mineral Springs Vineyard was one of the most balanced and nuanced bubblies I've tasted in a long time.
About the wine Porteaud said, "When I heard they only made 2000 cases, I had to get as much as I could." Featuring 90 percent sustainably grown Pinot and 10 percent Chardonnay, the delicate bursting bubbles paired perfectly with the ahi tartar, setting the tone for a dinner to remember also made possible by the talented executive chef, Beau Carr.
My server, Daniel Rush, more culinary consultant, guided me through the menu with a special mention of the lobster mashed potatoes. Rush's personal knowledge of ingredients, pairings and wines helped shape an exceptional dining experience.
For my choice of the in-house dry-aged, bone-in filet, Rush suggested the 2005 Il Fauno di Arcanum Toscana. The Super Tuscan elevated each bite, and immediately, the bar for the perfect pairing had been raised, but it wasn't simply the food...
The entire dining experience made a huge impression on me. Add in the restaurant's 72-year existence with gifted staff as well as its commitment to local wineries, farmers and the community, and RingSide has truly earned its iconic status and for all of the right reasons.
From his first sip of wine to the last Scotch tasting, Ryan Stevens has loved the craft and the journey behind the bottle. As a contributor for Busted Wallet and Ask Men, he has found his niche showcasing the nuances behind the vices that make life a celebration.