History in the Making
Stoller works with storied sites for epic Northwest wine series
Every bottle tells a story. Some tell the tale of pure passion, romance, if you will. Others are thrillers, wines born from a plot-twisting vintage — known so well here in Oregon. Then, there is "History," the first collection showcasing grapes from some of the Northwest's oldest sites, offering an evolving story of past meets present, a saga like no other.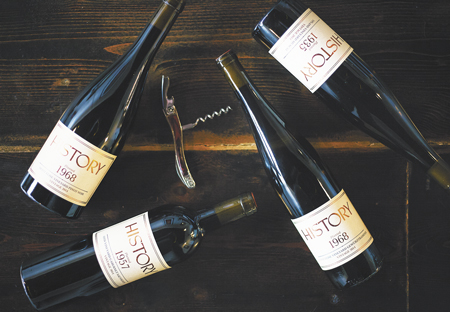 A special project for winemaker Melissa Burr of Stoller Family Estate, "History" is a partnership between her and owner Bill Stoller. For Burr, History not only allows an opportunity to focus on interesting wines, but also on a vineyard's own story, connecting time, place and people.
"You can see what's happening through the lens of the wine," Burr said. "You learn who the people are that planted the vineyards, because their stories become a part of that wine."
After Burr's mother-in-law, Kristie Gensler, purchased the historic Mont Elise Vineyard in 1999, Burr discovered she wanted to be a winemaker. She also knew one day she'd make wines from that fruit. For nearly 15 years, Gensler sold the grapes to producers around the Pacific Northwest. All the while, Burr knew the vineyard's potential and its magnificent story.
You can hear the excitement in her voice as she describes working with the historic vineyard, "I love floral, aromatic wines that have tension and energy and am excited about sites, like Mont Elise, that show this expression."
Planted by Chuck Henderson in the late 1960s, Mont Elise was among the first vineyards established in the Columbia Gorge AVA. This high-elevation site in White Salmon, Washington, sits at 1,800 feet with a condensed, focused growing season of warm days and cool nights. These conditions culminate in beautiful, vibrant wines. Now planted to Gewürztraminer, one of Burr's favorites, the vineyard produces delightfully expressive wines with a palpable energy; the thick-skinned fruit shows spicy components, plus lychee, apricot and rose.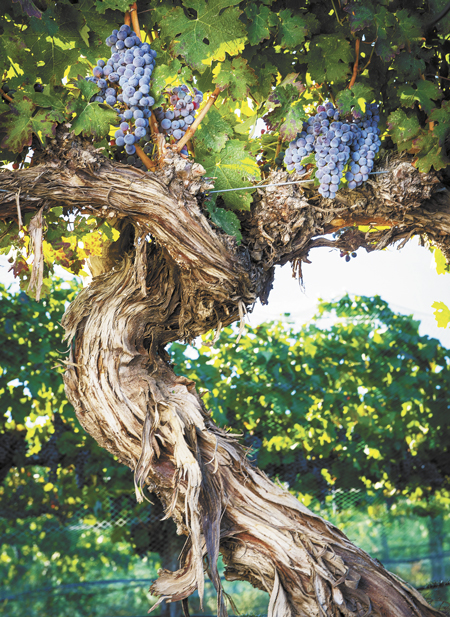 Mont Elise ultimately became the catalyst for the "History" portfolio, inspiring Burr to seek the oldest vineyard sites in the Northwest. While each has its own personality, they also share "common ground."
"They [all] have deep root systems that are so intriguing," Burr explained. "They're often low-yielding and finicky, but that's what makes them wonderfully unique." She admits they also feature inherent challenges. For instance, the wines generally benefit from bottle age, which means more cellar time and increased cost of production.
The "History" collection currently sources fruit from other notable sites, including Upland Vineyard in Yakima, Washington. Vines were first planted at Upland in 1917, prior to Prohibition. In 1935, the land was planted to Black Muscat (Muscat Hamburg). The large clusters — and berries — result in rich, floral flavors but often with bitterness from its tannic nature. Burr mitigates this quality by processing the grapes using a gentle press cycle. Although Black Muscat is typically used in a blend or sparkling, Burr's is a still, single-varietal that pairs beautifully with oysters, says Burr.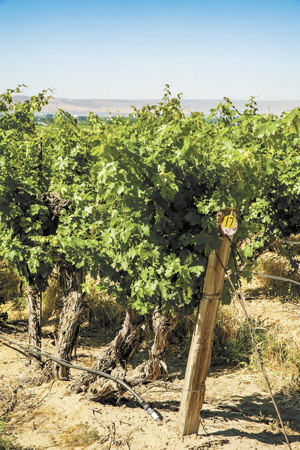 "History" also includes fruit from Otis Vineyard, believed to contain Yakima's oldest commercial Cabernet Sauvignon vines, planted in 1957 by Otis Harlan. Burr attributes the property's cooler climate to the fruit's struggle to ripen, but she describes the resulting wines as medium-bodied, expressing herb, spice and an Old-World style. Since she works mainly with Pinot Noir, Burr's learning curve proved steep in making Cab. She admits her cellar master, who once worked for Charles Smith in Walla Walla, contributes to the knowledge pool. She's learned to use a gentle hand with minimal intervention, neutral oak and yeast, and moderate extraction.
In 2013, the first vintage of "History" sold out quickly to eager Stoller wine club members. The following year, Melissa made 500 cases from four different Washington vineyards. In 2016, Shafer Vineyard Cellars — now Risdall Ranch Winery — contributed, providing Oregon Pinot Noir planted in 1972 by Harvey Shafer. The latest vintage, 2017, has produced close to 1,000 cases and includes legacy fruit from David Hill Vineyards, planted in 1965 by Charles Coury.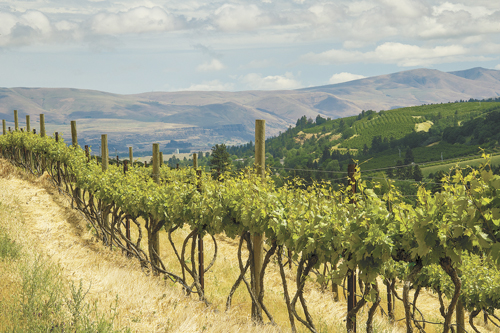 Additional chapters are planned for this special project. New to the portfolio this coming harvest is old-block Cabernet Sauvignon from Windrow Vineyard (Tero Estates Winery in Milton-Freewater), which, in 1981, became part of the first commercial vineyard planted in the Walla Walla Valley AVA. The Pines 1852 Zinfandel, from 7 acres of original rootstock from the Columbia Gorge in the late 1800s to early 1900s, will also be a part of "History."
With a stellar cast of characters, an authentic setting and compelling plot, this story, this winemaking adventure, is destined to become a classic.
The saga continues.