Henriot Joins Beaux Frères
Paris producer buys into Newberg winery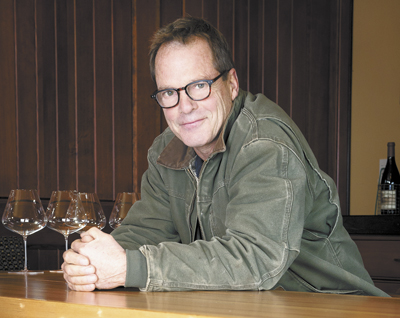 Announced mid-April, French company Maisons & Domaines Henriot has become the majority owner of Beaux Frères, one of Oregon's most prominent Pinot Noir producers. The sale includes the winery outside Newberg and approximately 35 acres of vines.
Winemaker/co-founder Michael Etzel will remain a partner. French-Canadian Robert Roy sold his shares, while Etzel's brother-in-law, wine critic Robert Parker Jr. of the Wine Advocate retains only a small percentage of his share.
Etzel says Roy and Parker had approached him about a year ago about selling their shares, so Etzel surveyed potential buyers, which were numerous, but the Paris-based Henriot topped the list.
"Henriot was the most likeminded. It was not strictly a financial decision," Etzel said to the Wine Spectator. "The relationship had to work."
"The addition of the Beaux Frères winery is a perfect fit with the traditions and values of my family, built over many generations," Gilles de Larouzière, Henriot's president, said in a statement to Wine Spectator. "In the warmth that we immediately felt in our discussions with the Etzel family, I sensed a meeting of the minds and the flame of shared artistic passion and know-how."
Etzel remains president and CEO, and his son, Mike Etzel Jr. continues to be co-winemaker and viticulturist.