Growing a Legacy
Knudsen kids honor Cal's culinary pursuits
Many of us are familiar with the name Knudsen. Synonymous with some of the top sparkling wines produced by Argyle Winery, the Knudsen name and legacy is being further elevated by the emerging brand Knudsen Vineyards, launched by the late Cal Knudsen's four dedicated children.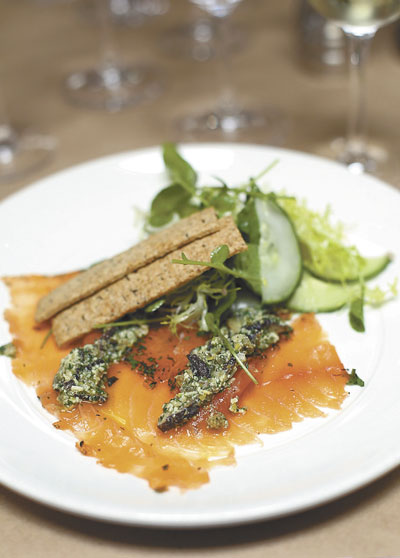 But few are probably familiar with the Knudsen family's ties to Ostrom Mushroom Farms, the largest mushroom grower and packer in the Pacific Northwest.
The story of Cal Knudsen is familiar to many as he was among the early pioneers to plant vineyards in the Willamette Valley. When he and his wife, Julia Lee, purchased 200 acres in the Dundee Hills in 1971, they had embarked on an ambitious project. They began planting a year later with the help of fellow pioneer Dick Erath, at a rate of around 20 to 30 acres at a time — during this time, most others were planting 2 to 5 acres.
"Dad was a visionary who brought the Oregon wine industry to a new scale," explained Page Knudsen Cowles, managing director of Knudsen Vineyards.
Cal Knudsen and Dick Erath joined forces to create Knudsen Erath Winery and produced wines under that label until 1987. Once Argyle came to town, Knudsen shifted his focus to the production of sparkling wine and sold all his fruit exclusively to them for the next two decades.
After Cal died in 2009, his children kept his legacy alive by producing wine, once again, under the family name. Thus, Knudsen Vineyards was launched in 2014 with the release of a 2012 Pinot Noir at 100 cases.
Yet a few years before that, the children were already ensuring his legacy, but instead with mushrooms.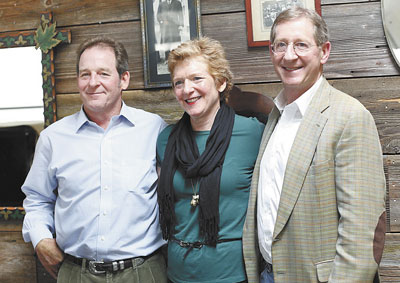 Continuing a legacy
Family owned and operated, Ostrom's Mushrooms was founded in 1928. In the late '80s, Cal Knudsen was approached to become a partner in the Olympia-based company, in need of capital to save the business.
"My father was a gourmet cook," explained Page. "As Dad considered this investment, he learned more about mushrooms, their health benefits and the taste enhancement mushrooms can bring to dishes."
His investment helped the company thrive. Today, Ostrom's produces 13 million mushrooms annually, hand-harvesting a variety of mushrooms — primarily white, portobello, crimini and shiitake — 365 days a year.
Cal remained on the board of directors until his health started to decline. He asked his son, David, to be on the board. A year later, David Knudsen took over as president and CEO of the company.
Knudsen Vineyards, overseen by Cal's daughter, Page, currently focuses its attention on producing Pinot Noir and Chardonnay. These remarkable wines happen to pair uniquely well with Ostrom's mushrooms, as I discovered at Irving Street Kitchen during a recent lunch during which the two entities enthusiastically joined forces — or rather flavors — for the first time. The intimate luncheon brought together three members of the Knudsen family to showcase the current releases paired with mushroom-themed dishes created by Executive Chef Sarah Schafer.
A family connection
Uniting these sister companies is further evidence of this family's strong connection to their father and their devotion to keeping his passions alive. It was also an incredible marriage of Pacific Northwest flavors.
When cooked, mushrooms release natural umami flavors, which pair incredibly well with the equally savory nature of the Pinot Noir and Chardonnay grown in the Willamette Valley.
One pairing in particular caused me to beg Chef Schafer for her recipe. The dish was a Gravlox — a Nordic dish of cured salmon, usually containing salt and herbs — with a pickled shiitake tartar sauce, cucumber and frisée, served with rye crackers. It was perfect with the 2014 Knudsen Vineyards Chardonnay glistening on the nose. Mildly creamy, the wine went through full malolactic and was aged in barrel 10 months in 25 percent new oak. Its great acidity cut through the silky salmon, matching the sharpness of the sauce. Unfortunately for me, her recipe is under lock and key for now, but that doesn't mean I can't experiment with the combination of flavors.
Equally matched, though a less mysterious recipe in nature, was a charred and tender sliced steak served with a portobello steak sauce. The key is cooking the meat to a perfect medium rare. Steak and Pinot don't get enough credit for how balanced they can be together. Add an earthy, rich mushroom sauce over the top, and you can't go wrong with a Dundee Hills Pinot, especially from the warmer 2014 vintage. The Knudsen Vineyard '14 Pinot, the family's current release, has increased from 100 cases from their inaugural 2012 vintage to now 600.
It's clear the family is dedicated to their father, growing the family brand and creating memorable events he surely would have enjoyed.
Mary Cressler is a wine, food, and travel writer, and author of the award-winning blog Vindulge. She is also a wine educator and lives in Portland.