Going for the Rosés
New tomes offer tasting tips to trendy pinks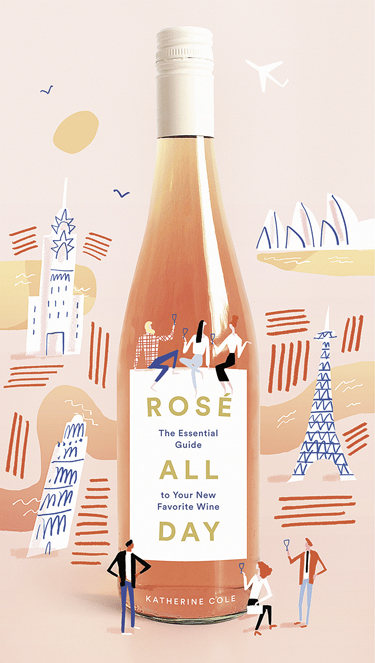 The blush wine era stanched serious consideration of rosés for nearly a generation. How times have changed.
If you're older than 45, you'll probably recall the names Lancers, Mateus and most egregiously, Sutter Home White Zinfandel. Predominantly sweet in taste and slightly fizzy, these blush wines were consumed like soda pop by undiscriminating drinkers back then and some still today.
You could joke that blush wine got its name from the embarrassment it caused serious wine drinkers, as much as it derived from its rosy hue and easy ability to cop a buzz.
Fast-forward to the new millennium, and sweetly effervescent Pink Moscato is one of today's best-selling wines, thanks in large part to its association with hip hop culture. Rappers like Drake, Ab-Soul, Kanye West and Lil' Kim have written Moscato into their rhymes, propelling it to club drink status.
The resurgent popularity of pink wines also extends to dry versions. In 2001, the U.S. imported about 40,000 gallons of rosé from Provence, the world's leading rosé winemaking region. By 2015, that number surpassed 2 million gallons, an increase of 4,852 percent.
The rediscovery of rosé, in all its various forms, is celebrated in "Rosé Wine: The Guide to Drinking Pink" (Sterling Epicure, 2017, 184 pages, $20) by Jennifer Simonetti-Bryan.
The fourth woman in America to qualify as a Master of Wine, Simonetti-Bryan is an able, unprejudiced navigator to the wide world of pink wines, ranging from sweet to bone dry and all tastes in between. She divides rosés into four categories: crisp, fruity, rich and, yes, even blush, rosé's proverbial red-light district.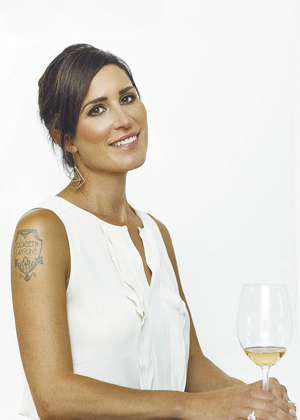 "Blush wines are easy to drink and not so high in alcohol that they knock you over after the first or second glass," Simonetti-Bryan writes. "In other words, they're very user-friendly, so it's a shame that wine snobs have convinced people that dry is better and sweet is somehow less than."
To determine which category suits you, readers can take her "Rosé Quiz." Based on "How do you take your coffee or tea?" and other food-related questions, the survey helps identify the rosés you'll enjoy.
She highlights wines from around the world in each category, providing brief production notes, food-pairing suggestions and price, ranging from $6 for Sutter Home White Zinfandel to $160 for a bottle of Egly-Ouriet Blanc de Noir Grand Cru.
Notably, two Oregon wines appear toward the back of the book in the "Rich" section. Rich rosés should appeal to people who take their coffee black, eat dark chocolate and can handle drinking spirits neat. For this more advanced level of rosé drinker, the author recommends the Rosé of Mourvèdre from Fausse Piste, and Antica Terra's Angelicall Rosé.
Rap music also offers an inroad to longtime Oregonian wine columnist Katherine Cole's new book, "Rosé All Day: The Essential Guide to Your New Favorite Wine" (Abrams, 2017, 288 pages, $25), the first comprehensive guide to rosés in the English language, tracing pink wines from Paleolithic times to today.
"'Two in the morning I'm zoned in / Them rosé bottles foaming,' raps hip-hop artist Flo Rida. Wiz Khalifa calls for 'rosé in my Champagne glass.' And then there is Rick Ross with his black bottle," Cole writes, name-checking Rozay's signature drink, Luc Belaire Rare Rosé, whose sales rose by 340 percent between 2013 and 2014.
As Cole notes, rosé is a pop-culture phenomenon, and its influence is spreading. Rosés have traditionally been considered a wine to drink chilled during spring and summer months, but today, find them on wine lists year-round.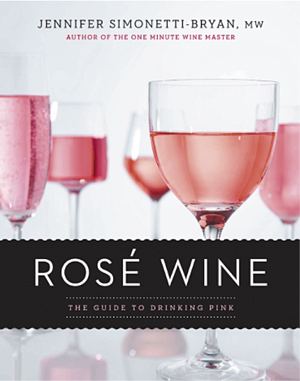 Because rosé is pink, the wine has traditionally been associated with women. But that's also changed. Men now account for 45 percent of total rosé consumption.
The so-called Brosé Effect and creation of frosé cocktails, which incorporate rosé, ice and fruit, further testify to rosé's ever-expanding appeal, which Cole considers a bellwether for our gender-fluid times.
"Rosé is white and red, masculine and feminine," she notes astutely. "It is as agreeable to the classical music crowd as it is to rappers."
Cole then dives deep into rosé's back-story, going so far as to posit pink as the original color of wine and, therefore, "the most ancient wine style on the planet."
She charts the rise, fall and re-ascension of rosé through the ages, from prehistoric rowanberry brews through the Vitis vinifera era. She describes the ancient winemaking techniques developed by Georgians, Greeks and Romans, which some modern-day winemakers have rediscovered today. She tracks the oenological and sociological factors leading up to the French Revolution. Her narrative is artfully told, filled with fascinating information for wine geeks to savor.
Instead of photographs, Cole's text is animated throughout the book by the colorful, fanciful drawings of Mercedes Leon, and infographics deftly illustrate winemaking
processes and concepts.
"Above all else, rosé should be fun," Cole states in the introduction to the second chapter, "A Primer on Pink Wine." Readers can breeze past this chapter, with Cole's permission, but they'll miss crucial information about rosé's aesthetics, viticultural and vinicultural practices, seasonality, bottle and stemware considerations, and the veritable versatility of rosé and food pairings.
Rosé's food-friendliness is yet another reason for its current appeal. "Its charm is its Zelig-like ability to adapt to any circumstance," Cole says of rosé's ability to complement the way Americans eat today, encompassing everything from Korean tacos to traditional Mediterranean dishes and even those "ornery vegetables," such as artichokes, asparagus and cabbage.
Chapters 3 through 9 explore the wide world of regions making rosé, with two full chapters devoted solely to France, where the author can usually be found when she isn't home in Portland.
Subsequent travelogues include Italy, the Iberian Peninsula, northern Europe, Great Britain and the New World, plus stops in South Africa, Australia, South America and the U.S.
The end of every chapter includes a list of recommended bottles from each locale, thus ensuring readers won't be thirsty while getting lost in the entertaining pages of this extremely educational and entertaining book for pink wine lovers.
From his perch in the Red Hills of Dundee, Peter Szymczak tasted more than 50 rosés in the writing of this article, and as research for the "2017 Guide to Pacific Northwest Rosés," appearing in the summer issue of Sip Northwest magazine.