Feisty Feiring
Author, natural wine advocate answers Q&A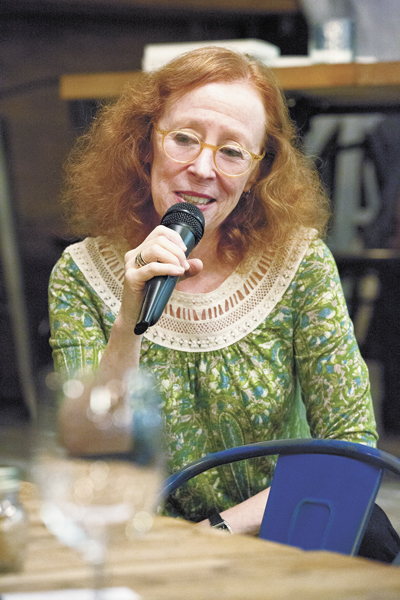 Alice Feiring is a world-recognized, New York-based wine writer with a passion for natural wine and telling it like it is with a sense of humor. Formerly, she was a wine and travel columnist for Time; in addition, she's been published in The New York Times, New York Magazine, San Francisco Chronicle, LA Times, Condé Nast Traveler and Forbes Traveler.
Her books include: "The Battle for Wine and Love: Or How I Saved the World from Parkerization" (2008); "Naked Wine: Letting Grapes Do What Comes Naturally" (2011); "For the Love of Wine: My Odyssey through the World's Most Ancient Wine Culture" (2016); and "The Dirty Guide to Wine: Following Flavors from Ground to Glass" (2017).
The Feiring Line is considered one of the best blogs for natural wine (www.alicefeiring.com).
To what degree is vintage variation good or bad?
AF: With very few exceptions, there are not good or bad; there are just easy and difficult.
Which faults in wine have the potential to make a wine more interesting? Which faults are never acceptable?
AF: Volatility. Brett. To me however, cork and mouse are not acceptable.
After researching your new book, which soils intrigued you most?
AF: I'm totally smitten with very decomposed granite and certain basalts.
Have you ever eaten/tasted dirt? If so, what did you make of the experience?
AF: No. I've nestled my nose into it, but eaten it? Nope.
Which questions (about wine) do you hate being asked?
AF: What my favorite wine is. As if there was one clear favorite. I always have to say, can I give you 20?
Any new books/projects in the works?
AF: Perhaps, but I can't talk about it right now. For the very moment, I'm concentrating on my newsletter (alicefeiring.com/newsletter) and fiction.