Joy of Cookbooks
Wine country home cooks share time-tested, tasty tomes.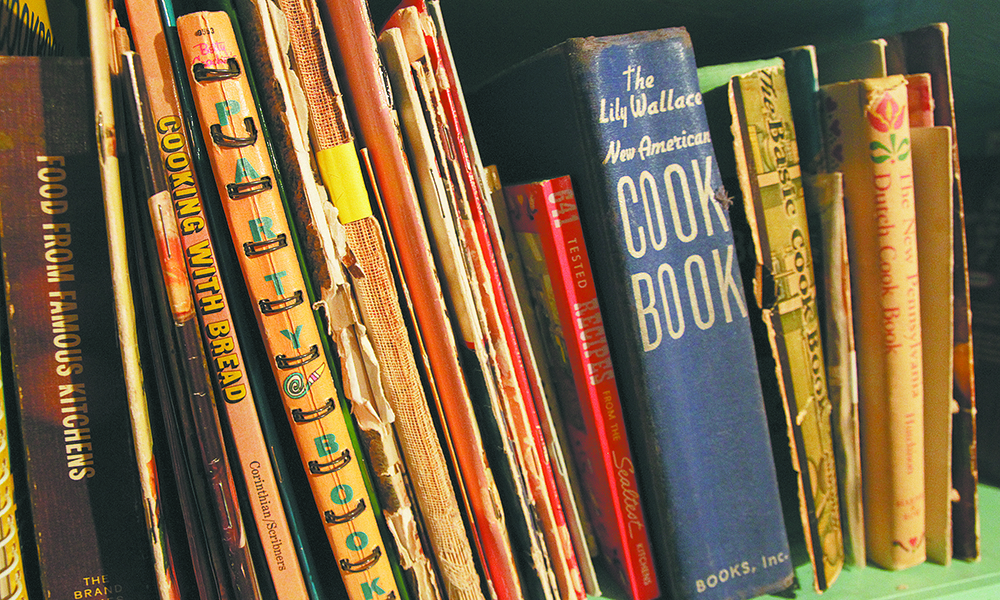 Everyone owns at least one beloved cookbook so used — and loved — that it's tattered, stained and practically falling apart. After sending out a request for winery employees to share the best of their threadbare books, I wasn't surprised by the winner: "Joy of Cooking."
As a kid, I remember browsing my mother's copy of Irma Rombauer's bible of kitchen how-to and recipes. I'm sure she still has it tucked high in the cabinet to the left of stove and above the mixing bowls.
I now have "Joy" at my own home, but, I admit, I rarely open it. Normally, I scour Pinterest — I have almost 10,000 pins — or "Google" a recipe online, but after reading the following responses to this query, I've been inspired to find my "Joy" and make a meal of it, adding just a few more stains to this and other beloved cookbooks on my kitchen shelf.
This holiday season, I encourage you to do the same. Bon appetit!
---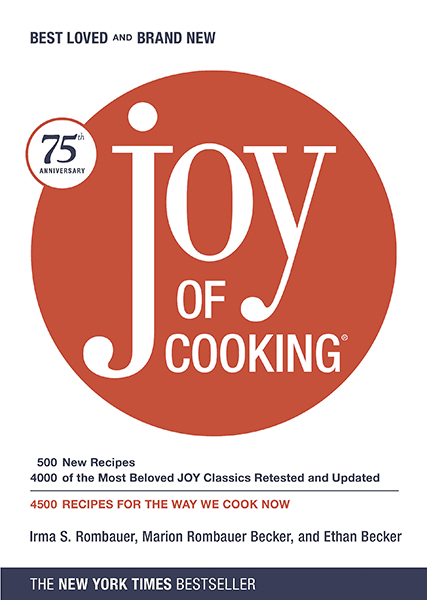 Joy of Cooking by Irma Rombauer, Marion Rombauer Becker
Tom Champine, Raptor Ridge, Newberg
"It's time-tested, has a little of everything and it's wonderfully curated."
Favorite recipe? Roasted Chicken. It's easy to prepare and so comforting. Plus, you can make stock and have leftovers for lunch the next day.
Kacy Minnis, Sweet Cheeks, Eugene
"It has all the staple recipes you would need with additional tips on how to cook something and some unique additions."
Favorite recipe? Chocolate Chip Drop Cookies.
Laura Lotspeich, Trium Wines, Talent
"My worn-out, stained, singed and crumbling copy of "Joy of Cooking" from 38 years ago has a basic recipe for just about anything you want to prepare. From wild game to French desserts, there is something there to help you."
Favorite recipe? There isn't one favorite in this book; they are all sound, easy and proven over the years.
---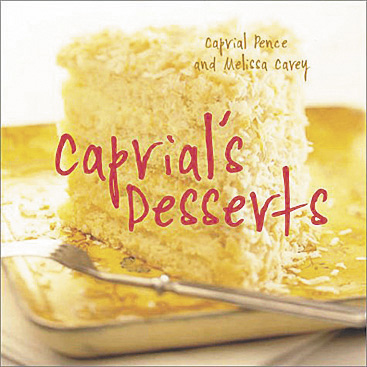 Caprial's Desserts by Caprial Pence and Melissa Cavey
Juliet Pouillon, Domaine Pouillon, Lyle, WA
"Every recipe is perfect! A rare dessert cookbook with decadent dessert recipes and instructions that anyone can follow in their home kitchen. Makes me feel like a master chef every time I use this book!
Favorite recipe? Hazelnut Pear Scones.
---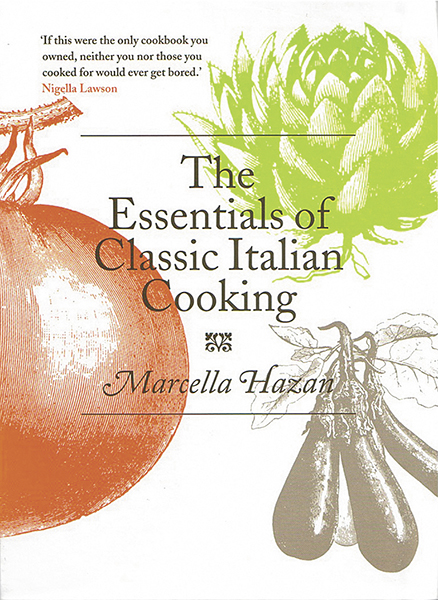 Essentials of Classic Italian Cooking by Marcella Hazan
Lisa Carroll, Seven Bridges, Portland
"Classic Italian cooking perfect for the home cook."
Favorite recipe? Stewed Pork with Porcinis and Juniper.
---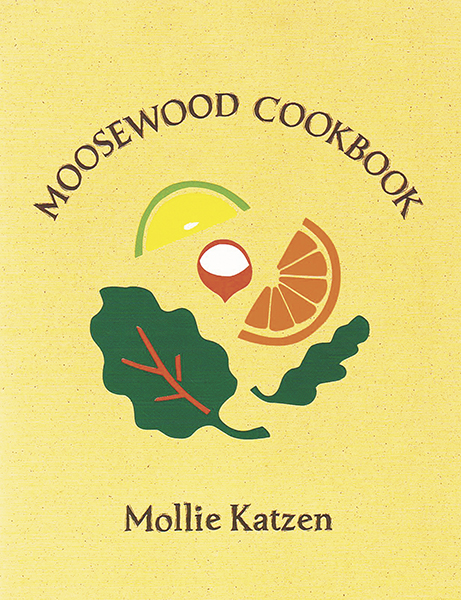 Moosewood Cookbook by Mollie Katzen
Dana Blizzard, Blizzard Wines, Hillsboro
"Hearty vegetarian recipes that go well with wine are scarce in cookbooks, and Moosewood is full of them."
Favorite recipe? Lentil Soup with fresh ripe tomatoes and, of course, I double the amount of red wine called for in the recipe — Syrah is my favorite for this soup.
---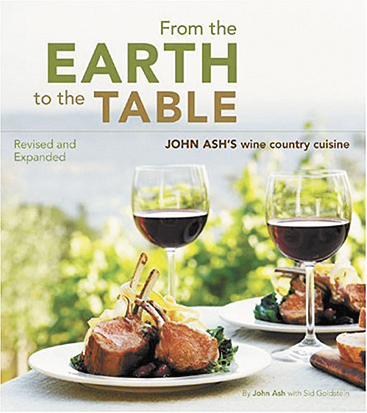 "From the Earth to the Table" by John Ash
Nancy Chapel, Cardwell Hill, Philomath
"It utilizes fresh ingredients and couples them with flavor combinations from a variety of cultures."
Favorite recipe? Spicy Lamb Stew with Cracked Green Olives and Orange Rice.