Cider House Jewels
Fermented apple juice a gem for Oregon artisans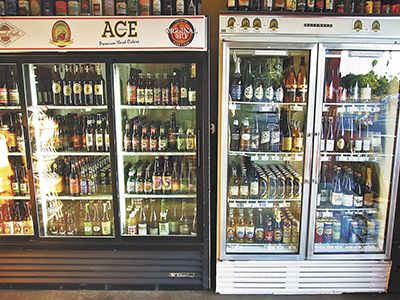 Although served cold, hard cider is hot — on fire, actually — in the state of Oregon, now boasting more than 30 licensed cider-makers, a steep climb from 10 in 2010.
Hard cider is not new. The nation's recent explosion of production extends from deep roots established by the apple beverage in America's colonial times. Back then, cider was the most popular alcoholic drink — consumed more than whiskey, wine and beer. In fact, apple orchards were established throughout the East, not for making pies or applesauce but for fermentation.
Settlers expanding to the more arid West and German immigrants setting up large, sophisticated breweries for beer contributed to the collapse of hard cider. Prohibition only added to the demise, making the craft of cider almost a lost art in America … almost.
Fast-forward to the 1990s and American hard cider begins to reappear with the birth of the microbrewery. Its recent boost also correlates to the amelioration of artisan everything and the growth of the gluten-free culture, offering former beer drinkers a fantastic option for mug merriment.
No matter the reason, cider is hot, and it can now be found ice cold, on tap and in bottle around the state. Here's just a bit of the bushel from Oregon.
---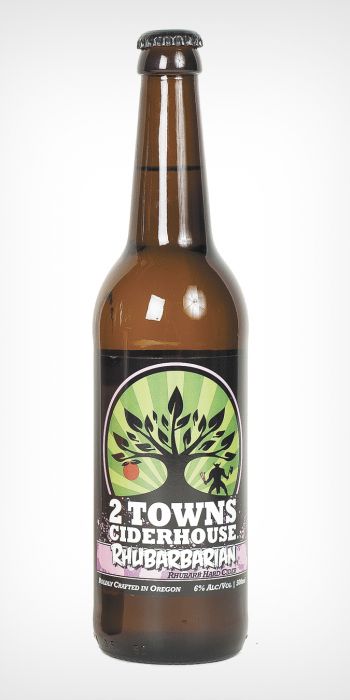 2 Towns Ciderhouse
Three childhood friends living in two cities — Corvallis and Eugene — launched 2 Towns Ciderhouse in 2010. The trio mixes traditional techniques and experimentation to create an eclectic list of ciders sourced from their own orchard and beyond. Visit the taproom, 33930 S.E. Eastgate Circle, Corvallis, for a taste. www.2townsciderhouse.com
---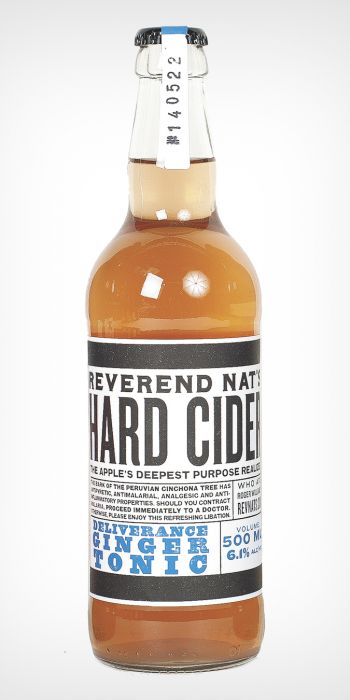 Reverend Nat's Hard Cider
A friend's prolific apple tree inspired owner Nat West to make his first batch of cider in 2010, eventually leading the Virginia native to create Reverend Nat's Hard Cider in Portland in 2013. Try his dry and off-dry hard ciders in a wide range of styles at the cider bar located at 1813 N.E. Second Ave., Portland. www.reverendnatshardcider.com
---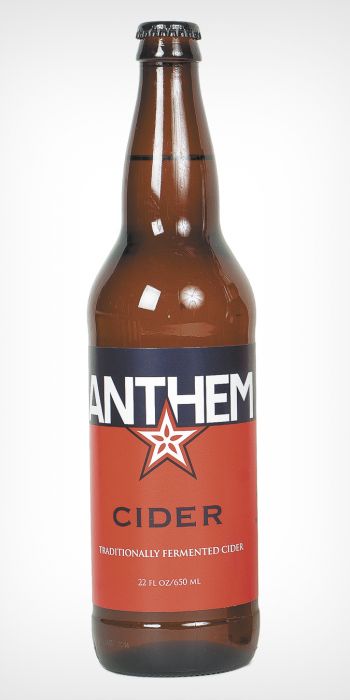 Anthem Cider
Anthem, made by the folks at Wandering Aengus, could be considered the Salem cidery's wild child. While Aengus uses classic heirloom varieties, Anthem eschews tradition, fermenting common apples often finished with other fruits or hops. Try both labels on the last Friday of the month at 4070 Fairview Industrial Dr. S.E., Salem. www.anthemcider.com
---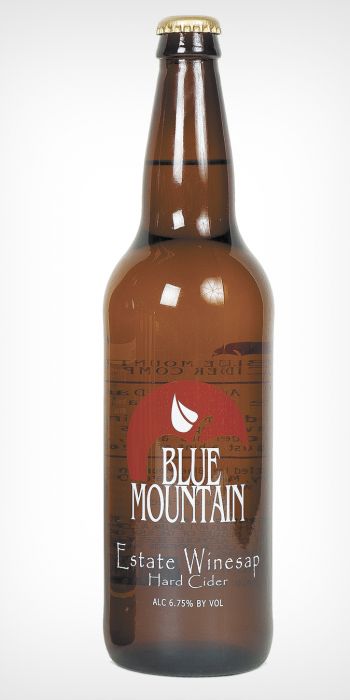 Blue Mountain Cider Co.
A decade ago, four friends, Ron and Gretchen Brown, Mike Swinnerton and Robbi Ebel, picked a "small mountain" of apples and pressed them in a garage in Milton-Freewater to make hard cider. After years of experimentation and expansion, Blue Mountain now offers an impressive lineup, using sustainably grown apples. Taste for yourself at 235 E. Broadway Ave., Milton-Freewater. www.drinkcider.com
---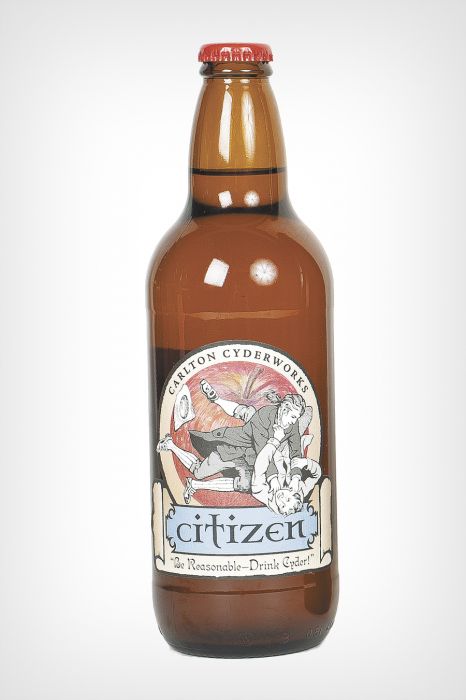 Carlton Cyderworks
In 2008, Mark Bailey, his son, Keenan, and friend, Allen Gould, created Carlton Cyderworks in McMinnville. Their mission: Make cider they want to drink by focusing on the fruit and fermentation, not style or tradition. "Slake your thirst" with a wide variety, including seasonal sips like Impearial Asian Pear. www.carltoncyderworks.com
---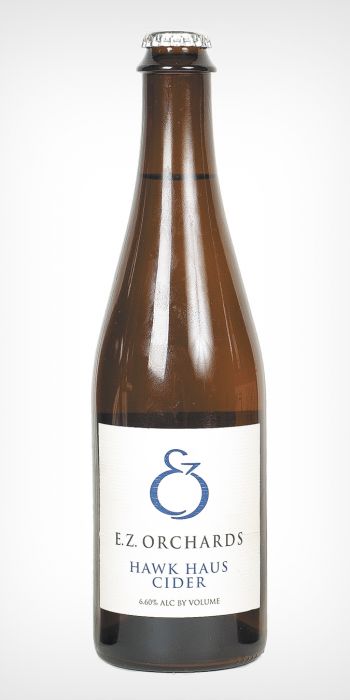 E.Z. Orchards
While E.Z. Orchards is known for its méthode Champenoise Willamette Valley Cidre — made primarily with French heirloom varieties — proprietor Kevin Zielinski has recently expanded his portfolio to include non-vintage ciders Hawk Haus, Poire (pear) and Roman Beauty. Try all the ciders and more at the E.Z. Orchards Farm Market, located at 5504 Hazel Green Rd. N.E., Salem. www.ezorchards.com
---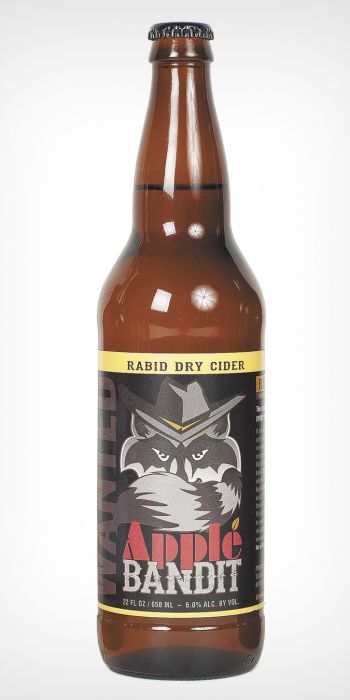 Apple Bandit Cider
Crafted in the Southern Oregon town of Applegate by California transplants Blair Smith and Marcey Kelley, Apple Bandit is a labor of love that started with the discovery of a picturesque orchard for sale, followed by learning how to grow apples, and quickly. With more than a few harvests under their belts, the couple bought an apple press and released their first hard cider in 2013. www.applebandit.com
---
Alter Ego Cider
Winemakers Anne Hubatch, Nate Wall, and his wife, Kris Wall, launched Alter Ego Cider in June. The Portland brand makes artisanal ciders, utilizing winemaking techniques. The cider will be available in bottles by the end of 2014. Try at Cooper's Hall, 404 S.E. Sixth St., Portland, where the cider is produced. (Not pictured above.) www.alteregocider.com