Perfect Pearing
Harry & David wines complement company classics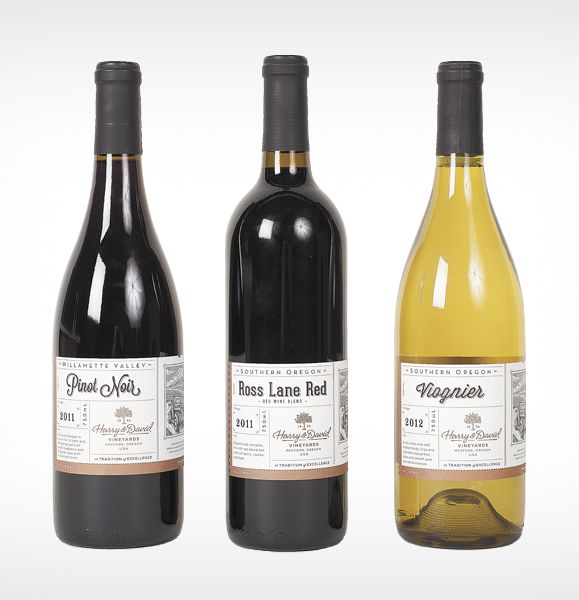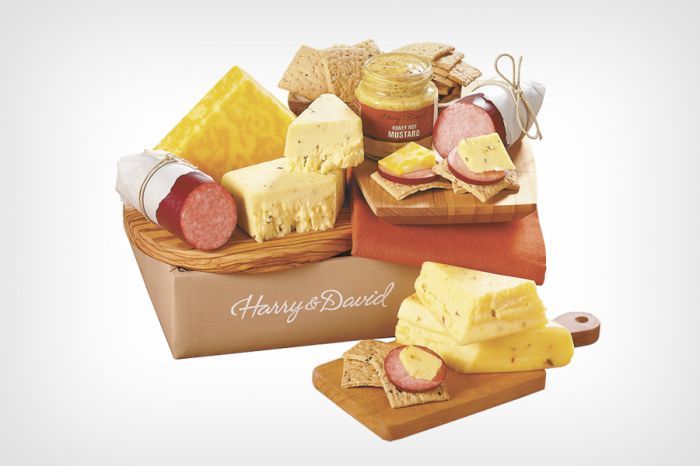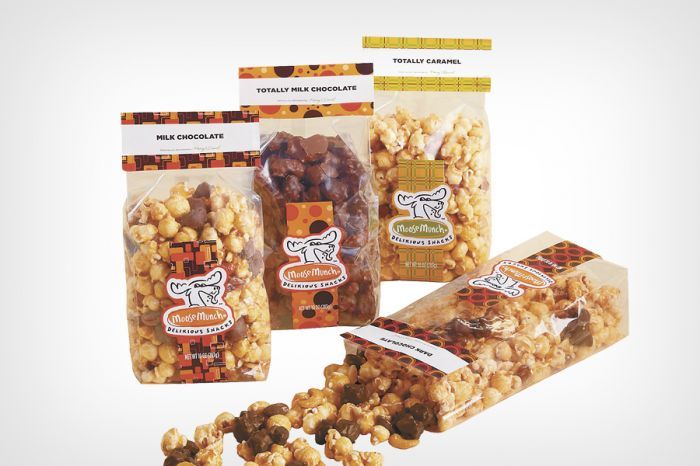 Harry & David has been an American tradition for almost 80 years. From hand-picked fresh fruit to hand-packed gift baskets and homemade treats, the company has grown to be one of the country's lead gourmet gifting experts.
Samuel Rosenberg, father of Harry and David, was a successful hotel owner in Seattle, but his true love was agriculture. In 1910, he traded the Hotel Sorrento for 240 acres of pears in Southern Oregon's Rogue River Valley; he named them Bear Creek Orchards after the nearby waterway.
Following Sam's death in 1914, his two sons, Harry and David, took over the family orchard business. The brothers were schooled in agriculture at Cornell University, and they put their agricultural training to good use. Harry and David decided early to specialize in the Comice pear for which there was a good export market to the grand hotels and restaurants of Europe. The Rogue Valley proved even better suited to the Comice pear than its birthplace in France. Harry and David named their luxurious pears "Royal Riviera" to set them apart from varieties grown elsewhere. Throughout the 1920s, the fame of these pears spread and business boomed.
Then came the stock market crash and Great Depression, and Harry and David's once affluent market vanished. There was no question that the Royal Riviera® pears were unsurpassed in quality, but how would Harry and David find new buyers? Always innovating, the brothers came up with the idea of selling their pears by mail.
In 1934, they made sales trips to San Francisco and New York, visiting industry leaders and promoting their pears as ideal business gifts. Soon, orders were rolling in. It was the beginning of Harry and David as America's premier direct marketer of fruit and food gifts.
Harry & David is one of the nation's oldest catalogue/mail-order companies and continues to grow in its original home: the Rogue Valley.
Harry & David Wines
In 2012, Harry & David introduced their own line of wines. Winemaker Linda Donovan of Pallet Wine Co. and L. Donovan Wines in Medford produces the company's 11 different wines from grapes grown primarily in the Rogue Valley. Prices range from $15 to $35 a bottle.
2011 Ross Lane Red
The proprietary blend's intriguing aromas of cedar and wet stone give way to palate-pleasing notes of delicately spiced blackberries and blueberries. Overall impression is a balanced big red with soft tannins and a smooth, lingering finish.
2011 Pinot Noir
With a strawberry nose and a flavor fusion of rhubarb, baked cherry pie and cola, this wine's edgy acidity and lingering tannins make for a fun, food-friendly find.
2012 Viognier
Asian pear and jasmine make the bouquet, while the palate whispers delicate white peach and a hint of tropical fruit. Crisp yet lush, this wine is a perfect summer sipper.
Moose Munch
Made in the company's candy kitchen, Moose Munch has become synonymous with the Harry & David brand. The caramel is rich and buttery, and the popcorn is the perfect size and shape to hold the utmost caramel. Add chocolate — milk, dark, white — and a variety of other ingredients — almonds, chocolate-covered marshmallows, coconut, etc. — and you have more than 12 varieties to drool over and devour in one sitting. Pair with all three wines.
Sausage, Cheese & Crackers Classic Gift Box
The nutty flavor and crunchy texture of Three Seed Crackers pair perfectly with three kinds of Jack cheese — Colby, Pepper, Garlic — and slices of summer sausage — Harry & David's versions, both a mixture of pork and beef, are perfectly seasoned, smoked and cured according to time-tested recipes. Add a touch of hot honey mustard, and you have a memorable mouthful. Pair with all three wines.
Harry & David Country Village
Address: 1314 Center Drive, Medford
Hours: Mon.–Sat., 9 a.m.–8 p.m.; Sun., 9 a.m.–7 p.m.
Phone: 541-864-2278
Web: www.harryanddavid.com