On the Dance Store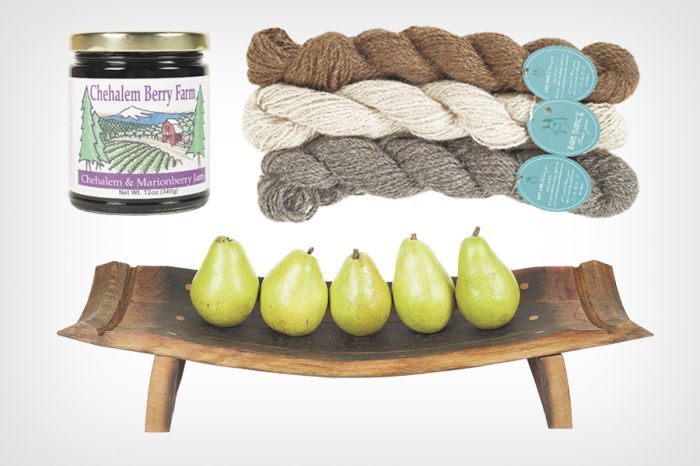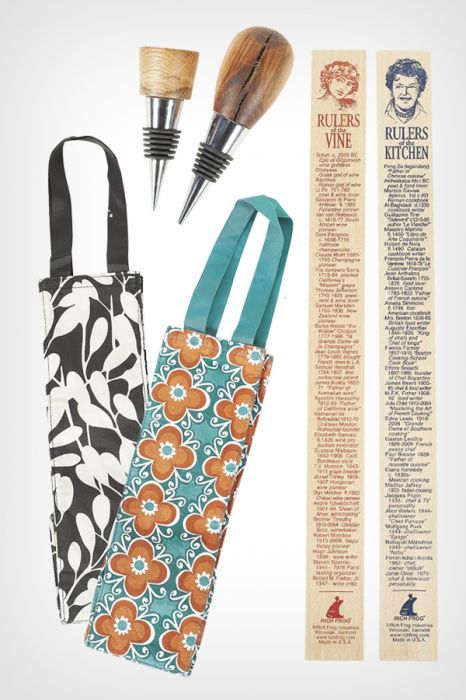 By Hilary Berg
For owners Ken and Celia Austin, Rain Dance Marketplace outside Newberg is their opportunity to share with others their love of local artisans and beloved llamas.
Next to the storybook red pole-barn is the opportunity to feed one — or more — of the 150 llamas that roam 20 acres known as Rain Dance Ranch. A fence separates guests from the animals; chairs and tables on the patio encourage everyone to enjoy a picnic lunch while getting to know the wooly characters — made up of Peruvian, Chilean and North American breeds.
Inside the cozy shop — named after the owners' successful art festival — you'll find mittens, hats, skeins of yarn, rugs and more made from Rain Dance wool, plus Pendleton llama blankets. Other items include wine accessories, locally made food products, home wares, greeting cards, gifts for babies and kids, and so much more. Original art by local artists also fills the store; the highlight being the fine furniture crafted by owner Ken Austin.
Ken's wooden masterpieces — bar tables, coffee tables, rocking chairs, stools, benches, bowls, wine toppers and other hand-hewn heirlooms — are an impressive lot. Used barrels can be found in some of the furniture, but most showcase more traditional woods like cedar, Douglas fir, black walnut and others — many with beautifully made bowtie joints.
On a bucolic road leading you straight into wine country, Rain Dance Marketplace is must-stop shop; plus, you might even catch the occasional wine tasting. Just don't give the llamas a sip.
Ken Austin Stave Server
Made by Rain Dance owner/wood artisan Ken Austin, the stave server reveals its authentic former life with a patina of, most likely, Pinot Noir, since the barrel came from a nearby winery. $150
Working Class Studio Bottle Bags
With wine bottles abounding in the Newberg area, there is a great need for reusable totes, especially fashionable ones made by Working Class Studio. $4.25
Rich Frog Rulers
Knowing the timeline of both culinary giants and wine pioneers is important when measuring anything. Don't you think? These printed wooden rulers are an example of the many fun products available at Rain Dance Marketplace. $2
Ken Austin Wooden Stoppers
Save your opened wine with these handcrafted wine stoppers made from winery wood, as in a wooden barrel bung or a knotty grapevine. $25
Chehalem Berry Farm Jam
Jams from Oregon are some of the best in the world; no exception for Chehalem Berry Farms' version, handmade, using berries grown mere miles from Rain Dance north of Newberg. $6.95
Rain Dance Llama Yarn
Spun from the wool of their llamas, Rain Dance yarn is available in a number of natural colors and ready for crafting hands. $15 (100 yards)