Golden Opportunity
Dining out a chance to visit old friends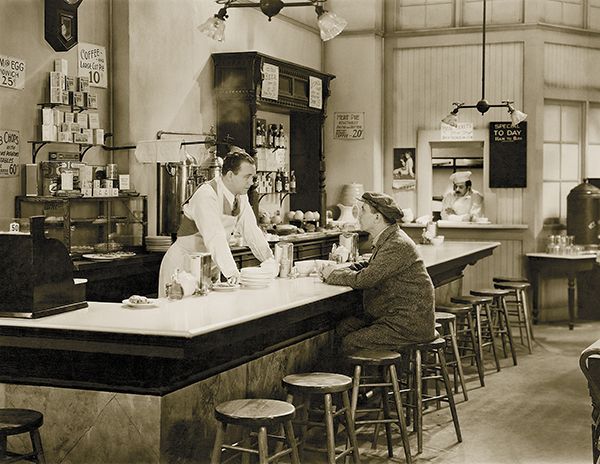 An old Girl Scout song comes to mind as I sit down to write this month's letter.
For those familiar with some of the "old" — I am talking about the '80s — camp tunes, you will perhaps remember some of my favorites.
"A Boy and a Girl in a Little Canoe," is a dreamy song for a little Brownie, and "The Littlest Worm" — which I swear is at the root of my fear of choking — is quite catchy. If you don't know the song, the worm gets stuck inside a soda straw; I'll spare you the rest of the harrowing incident.
But my favorite song by far is one that's not goofy but instead sentimental. Called "Make New Friends," the tune's first verse is actually the only one I really remember: "Make new friends, but keep the old; one is silver and the other gold."
Now, how in the world does this phrase relate to wine? It doesn't really, but the song did pop into my head when I was gathering quotes from winemakers and other winery workers for an article in which I asked them for their favorite "old" and "new" restaurants. (Look here for their responses.)
The song is relevant because it is important to try new places, including ones the media deem darlings, those with grand opening signs hung on new doors and places that have been around but you've never tried.
On the flip-side, it's also essential to dine at those restaurants that once captured your culinary imagination but have been overshadowed by the new "kits" — kitchens — on the block. Whether the restaurant was a former buzzworthy business or it was never recognized by the press, if you loved the food, you should return.
In Portland especially, dining options are almost too many; add the food truck craze, and it's amazing anyone in the Rose City ever decides where they are going to eat. I say, give yourself a break and head to an "oldie" for dinner. Although it most likely has new items on the menu, I have a feeling you already know what you are going to order.
There's real comfort in old friends.
Hilary Berg, OWP Editor