True Grip
Danuta Pfeiffer publishes gripping memoir
Accomplishing a memoir takes years, a lifetime, in fact. It also requires a dedication and perseverance only few possess. An even smaller group structures their personal stories in ways that keep the reader engaged and guessing, as in a thrilling mystery.
It had been a long time since I read a page-turner until recently, when I downloaded "Chiseled: A Memoir of Identity, Duplicity, and Divine Wine," by Danuta Pfeiffer, co-owner of Pfeiffer Vineyards with her husband, Robin Pfeiffer.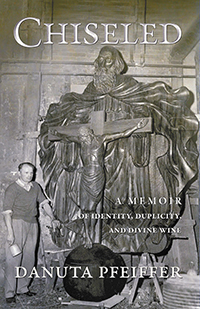 I could not put the book down — my battery dying would force me to otherwise — and instead of reading it in bed — where I usually read — I found myself poring over the pages in my car, in a park, during work hours two days in a row. I was entranced.
What a remarkable life.
I was affected by Danuta's brutal honesty, sharing some of her darkest moments with such grace. And her finesse of language was multiplied by an uncanny ability to describe the grand events in her life and the little moments, too.
As the cover photo shows, Danuta's father was a sculptor of religious statues. In one of the early chapters, she expertly describes, with such ease and wit, a distinct childhood memory:
"I watched in wonder as shape emerged from the unshaped. Grotesque at first with the effort of becoming, body parts wrenched themselves from the fibers: fingers arthritic with unfinished knuckles; a coarsely hewn arm; a chin stubbing out from the grain; a rib as new as Adam gave to Eve. Before my eyes, Jesus was born next to the refrigerator."
In another instance, she recalls traveling to Alaska as a teenager. I can feel the frustration and the frigid air even as I type the following excerpt: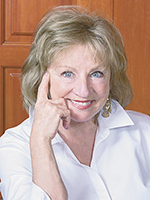 "Mom grabbed the bottle, left the car running, and ran into the diner. A few minutes later, as she made her way back to the car, the warm, moist air from the diner trailed behind her, freezing into frosty clouds suspended above her head. Before she made it to the car, the warm bottle of formula had frozen and burst in her hand."
Why were Danuta, her mother and siblings on their way to The Last Frontier? I won't say — I don't want to spoil it for anyone — but I will note that her weaving of time and place is essential to the rhythm and delivery of her story.
Danuta's attention to detail peppered with innuendos makes the story come alive, adding greater meaning to seemingly insignificant parts of her journey. For example, after harrowing experiences on the Alcan (Alaska Canada) Highway, her description of the Golden Gate Bridge reveals her sense of distrust, insecurity:
"People zipped across this archway at fifty-five miles an hour in their cars, neither with gratitude nor awe but with an irreverence that comes with the presumption of safety."
In regard to the plot, no summary could ever do it justice. Again, it is the detail that makes the series of events come alive, so I will briefly tell you the following:
Danuta's childhood is fascinating, and at many times, heartbreaking. Her experience as the co-host of The 700 Club is utterly eye-opening. Danuta's relationship with her mother is heartwarming — her mom is an inspiration of perseverance. And, at the heart of the book, Danuta's troubled relationship with her Polish-born father and the discovery of his true identity will have you grabbing tissues from beginning to end.
"As he always did at the end of a story, my father wagged his finger at me gently. 'Danuta, you have the good English. One day, I will tell you my whole story, and one day, you will write.'"
You did it, Danuta. Thank you for the courage and honesty it took to share your story, which in turn shed a light on his.