Danehower 2017 Scholarship
The Cole Danehower Memorial Scholarship award for the 2017–2018 school year has been awarded to Anastasiya Berst, attending Oregon State University in Corvallis.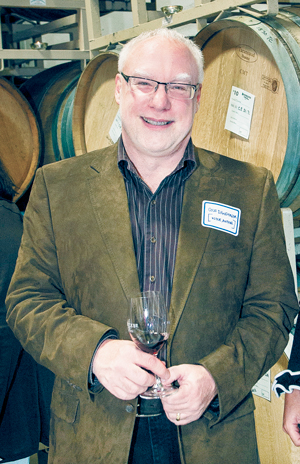 The annual $1,000 scholarship provides financial assistance for an Oregon student enrolled in a full-time enology, viticulture, environmental studies, hospitality or culinary arts program with an emphasis on wine.
Established in 2015 by the family, friends and wine community of Oregon, this scholarship honors Cole Danehower and his contributions to the development of the Oregon wine industry.
Danehower was an Oregon author, speaker and wine judge. He created the Oregon Wine Report, the only consumer publication of its time covering Oregon wines and was a winner of the James Beard Foundation Journalism Award in 2004. In 2005, Danehower took over part ownership of Northwest Palate, a Portland-based magazine focused on wine, food and travel in the Pacific Northwest; it was started by Cameron Nagel in 1982. His wine writing appeared in newspapers nationally, including the San Francisco Chronicle, The Oregonian and The World. Danehower's book, "Essential Wines and Wineries of the Pacific Northwest, A Guide to the Wine Countries of Washington, Oregon, British Columbia, and Idaho" was published in 2010.
Well-known, respected and loved by Oregon's wine community, he once wrote he found it difficult to consider the Oregon wine world as an "industry" because everyone he encountered here gave of themselves so freely. The Cole Danehower Memorial Scholarship was created to provide a legacy of that spirit recognized and embodied by him.
Danehower died in 2015. He was honored posthumously by Oregon's wine industry with the Oregon Wine Board's Lifetime Achievement Award.
The Cole Danehower Memorial Scholarship Fund No. 724 is administered by the Office of Student Access and Completion (OSAC). Awards are made through a competitive application and review process. Donations to his fund provide a continuing commitment to the promise of Oregon's wine excellence.