Bree Boskov, MW
Aussie somm and Master of Wine chooses Oregon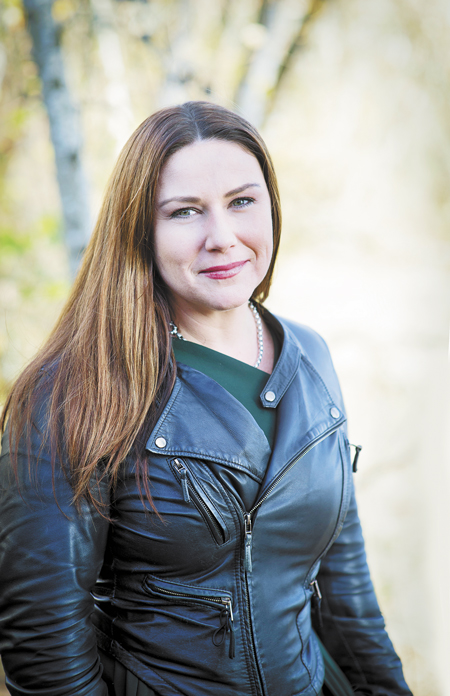 ##Photo by Carolyn Wells-Kramer
A: I've never found another subject more fascinating or with as much depth as wine, and it's constantly changing. I get to know a multitude of cultures and where wine fits in their history, life and future. It allows me to travel the world for my work. Wine allows me a rich career where I can be creative when I make wine and consult, write about wine and build portfolios. It allows me to teach and learn with wine lovers all over the world and understand their relationships with wine, not just my own.
What is Oregon wine doing right? How could the industry improve?
A: The industry is doing so much right. It really set itself up for success with its declarations and commitments to quality production. It's so important for an industry in growth to continue to build and support each other by sharing knowledge, provide mentorship and be open-minded to the future. It's what Oregon has been historically, an amazing community and part of what makes this place so unique and attractive as a region.
Oregon should continue to refine and define what it knows it does well while being curious and willing to expand its narrative. I would say that I think Oregon producers should commit to consistently benchmarking themselves against wines from other great regions, and I don't mean just Burgundy and Sonoma; there's great wine being made all over the world, and it's important as we grow that we understand our position in a global sense. It's also exciting seeing curiosity present itself among producers offerings and the work being done across regions often by a new generation that seems to be seeking to understand on a global scale what great wines of place have. We're not in Europe; we have the freedom to explore, and we're such a young region, we can still have a conversation with those first pioneers who built this industry — our history should always be a consideration as we build our path forward. It's a big state. There's room for many great wines to be produced here, and I love the exploration that I am seeing in places like the Columbia Gorge, Walla Walla Valley and Southern Oregon.
What is your role at the Oregon Wine Board?
A: As education manager, I provide the Oregon industry with education opportunities and I also educate the national and international trade on Oregon wine. My primary role is developing and identifying seminars for the Oregon Wine Symposium each February. I work hard during the summer with my education committee members to identify topics of focus and industry influencers that can offer insight and learning opportunities for our producers across the entire industry, from viticulture and enology, to sales and marketing. I also build out a calendar of workshops throughout the year that ranges from understanding wine business financial and sales strategies to new marketing and media platforms. I also develop and respond to viticulture and enology needs from advice on managing smoke taint to clean plant material. I also develop masterclasses and present to the trade on Oregon wine at events like TEXSOM, VinExpo and Prowein.
How has earning your Master of Wine certification changed your life?
A: It has opened up a deep network of wine professionals that I have the honor of engaging with on a regular basis. This network enables us to call on fellow MWs and MSs to assist Oregon's wine community, such as Liz Thach, MW, at the symposium and Lenka Sedlackova, MW, for the London seminars. It allows me to continue to expand my experiences and knowledge within this great industry and, in turn, share what I observe and learn with others. My MW certification allowed me, a Canadian and Australian, to apply for the position with the Oregon Wine Board under the NAFTA agreement — that trade agreement is currently under scrutiny at a federal level.
Fun question: Which wine would you hedonistically drink on a night of celebration?
A: You can usually find me drinking Oregon Chardonnay with friends in McMinnville, but when I received the phone call notifying me that I was officially an MW, I purchased a bottle of Domaine Comte Georges de Vogue's Musigny Blanc. The only white wine made from a 0.6-hectare plot in one of my favorite Grand Cru sites; from 1993 until 2015, it was actually labeled as Bourgogne Blanc while they replanted the vineyard. Ulysses Collin Blanc de Blancs Les Pierrieres is always a go-to.
Native Australian Bree Boskov is a Master of Wine and independent wine industry management consultant, providing advice on wine business development, brand building and portfolio management. She also specializes in wine education development and consults on winemaking, blending, marketing and vineyard development. An experienced international wine judge, presenter, wine writer and sometime winemaker, Boskov has held harvest and consulting positions in Australia, Austria, Portugal and the U.S. She currently consults to the Oregon Wine Board on industry education development.