Yay for Gouais
The Casanova of grapes takes up residence in Oregon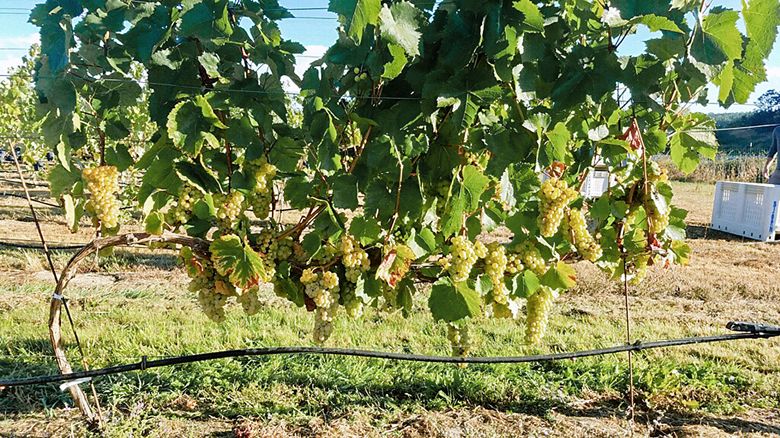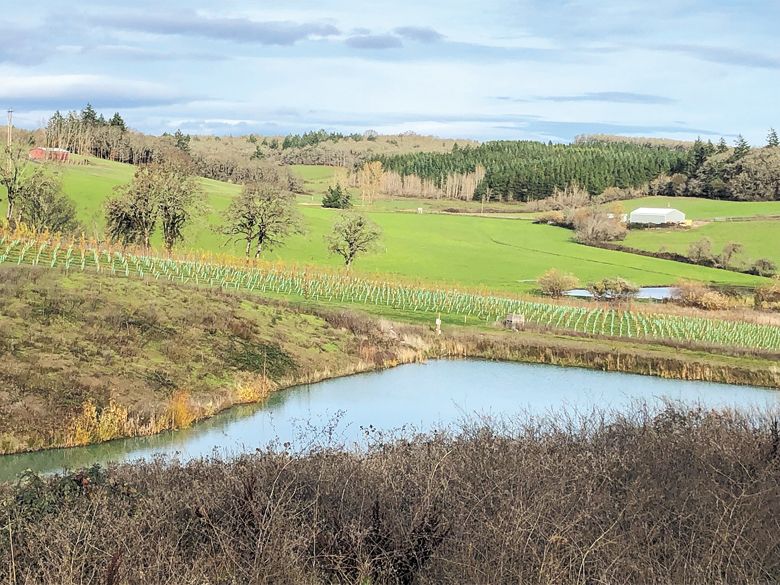 By Jade Helm
This tale examines a rare grape with a checkered reputation, yet an important place in wine history; the winegrowers who made it part of the Oregon wine story and the opportunity to join the few people in the world to experience it.
Known in some circles as the "Casanova of Grapes," U.C. Davis DNA research identifies Gouais (pronounced goo-aay) Blanc as the "parent" of 80 different European grape varieties— including begetting Chardonnay from a very significant rendezvous with Pinot.* However, not everyone believed this reveal should make it into the family holiday brag letter.
Gouais Blanc had its French "heyday" during Medieval times. It never reached its payday though, losing to more favored varieties Pinot Noir and Pinot Gris. Even the name Gouais originates in "gou", an old French adjective of uncomplimentary nature. Thus, Gouais Blanc became a wine for the peasants. A peasant wine parenting our noble Chardonnay? "In France, its exposed lineage went over like a bad paternity test," laughs Mark Björnson, owner of Salem's Björnson Vineyard. He was intrigued. "Second to Pinot, Gouais Blanc is one of the most important genetic contributors to cool climate grapes," he said. He set his mind to preserving the grape's genetic legacy by giving it a home in Oregon. Years later, he felt rewarded with his first taste.
The opportunity to become stewards of this cluster of genetic ancestry began when the Björnsons were planned their plantings for Pamar Vineyard. With the Björnsons' Eola-Amity Hills estate vineyard already dedicated to Pinot Noir, Chardonnay and a small Gamay Noir planting, the Van Duzer Corridor vineyard presented an option for boutique plantings of grapes not common in the Willamette Valley. Pamar Vineyard's lower elevation (285 - 547 feet) exhibits a warmer growing climate. "We felt more confident planting unique varieties there," explains Mark Björnson. Chenin Blanc, Cabernet Franc, Aligoté, Trousseau and Mondeuse Noir (among others) grow alongside Gouais Blanc. At a mere half-acre, the Björnsons' Gouais Blanc represents a significant portion of the world's entire plantings— with equally minuscule quantities in Switzerland, Germany and Australia.
"This grape is of historical importance… as it is a parent of so many important varieties including Chardonnay, Aligoté, Blaufränkisch and many others. How comforting to know that within this Willamette Valley vineyard exists an insurance policy for great genetics, should we ever lose those varieties that we rely on so heavily," Bree Stock, MW, Director of Education Oregon Wine Board.
After years of planning and preparation, Pamar Vineyard was planted. Eventually, the Gouais Blanc grapes ripened, ready to harvest. As far as anyone can determine, they were creating the first and only commercial bottling of Gouais Blanc in the U.S. The Björnsons could almost taste it— literally, for the first time— when they found themselves battling for permission to put the name "Gouais Blanc" on the wine bottle label. Complicated enough at baseline, with approvals involving the Alcohol and Tobacco Tax and Trade Bureau, commonly known as the TTB, Department of Treasury and COLA filing (Certificate of Label Approval), the red tape felt stickier than normal. The winery hovered between a grape and hard place. "Gouais Blanc" could not be listed on the label as a grape variety because it was not on the form's prewritten, dropdown list of varieties. As a clever alternative, co-owner Pattie Björnson applied for a "fanciful name," only to be told "Gouais Blanc" was impossible to use because it is a grape variety! Yet, the persuasive, persistent Pattie persevered. Finally, the final approval letter arrived, now on display at the winery. "Gouais Blanc" is proudly on the label, and folks refer to Pattie as the "Bureaucrat Whisperer."
A pre-launch tasting event at Björnson Vineyard drew about 100 curious industry professionals eager to mark themselves among the few who have ever tasted this grape. Stock among them, "As a Master of Wine that has worked in more than a dozen wine regions and countries, including Georgia and Greece, it is a rare day that I encounter a grape variety I have not tasted before." Stock found the profile "appealingly citrus fresh with chalky, crisp acidity. It has a distinctive, briny salt finish, making it a complementary match to West Coast oysters."
The Björnsons' Gouais Blanc was fermented in a concrete egg and aged in neutral oak to tame the natural acid and impart more mineral character. "We can't meet our peasant ancestors from the Middle Ages, but now we can taste the wine they drank," declared Mark Björnson.
Who should stand in line for this grape? Every wine geek, wine historian, grape nerd; anyone with a "taste every grape" bucket list; people who like crisp whites that pair well with shellfish. Bottles are $35 (limited two per customer) and are available at the Björnson tasting room and their website.
* Please note: in this article, "Pinot" refers to the family of grapes encompassing all color mutations of Pinot — Pinot Noir, Pinot Gris, Pinot Blanc, etc.