Vault Over to Portland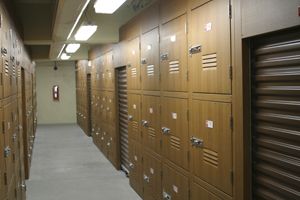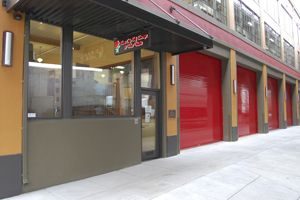 By Wine Press Staff
In late 2010, Rose City Self Storage & Wine Vaults opened its doors in Southeast Portland, offering state-of-the-art services in a historic setting.
Rose City is located in the Jones Cash Store building; built in 1921, it originally housed a thriving mail order and catalog supply business. Since 1929, the building has been used as a cold storage facility, a fresh produce distribution facility, an electrical supply warehouse, a bicycle supply warehouse and several other uses.
In 2009, Belmont & Morrison LLC was formed with the intention of saving the old warehouse from the wrecking ball. During the latter half of 2009 and continuing into 2010, a major architectural and structural rehabilitation was done of the entire facility.
"The building is better and stronger today than it has been at any point in its history," said Rick McClish, secretary/treasurer of Facility Development Corporation, Rose City's parent company based in California. "All work has been done to current building standards while maintaining as much of the historic look and feel of the building as possible."
After restoring it to its original Art Deco glory, the building was recently added to the National Register of Historic Places and is now a Portland Historic Landmark.
In keeping with the green vibe of Portland, FDC focused on sustainability in their design and building practices, including a roof-mounted solar system, motion-activated lights, the latest in efficient lighting, heating and air conditioning systems, reuse of existing structural timbers for cabinets, siding and other wood features, plus installation of a single-ply "Cool Roof" system, use of non-CFC-emitting refrigerants and more.
"Since 1970, FDC has been designing and constructing large and small wine storage facilities in Oregon, California and Washington," said McClish. "Rose City is the result of our 40 years of experience and specialization in the art and science of storing and preserving wines."
Vaults range in size from 12 to 160 cases, with larger walk-in or bulk storage units available for any size collection. They are located in a subterranean area that maintains 55�F and 70 percent relative humidity for optimum cellaring.
To protect clients' wines, Rose City offers computer-controlled access, with locks and alarms on every vault. Other amenities include a tasting room, motion-activated lights — keeping bottles in total darkness — French oak lockers, shipping services, free use of rental truck at time of move-in and onsite mangers to address clients' needs.
For more about Rose City, visit www.rosecityselfstorage.com or call 503-234-1400.