Uncorking Alternatives
Alt Wine Fest offers unique wine samples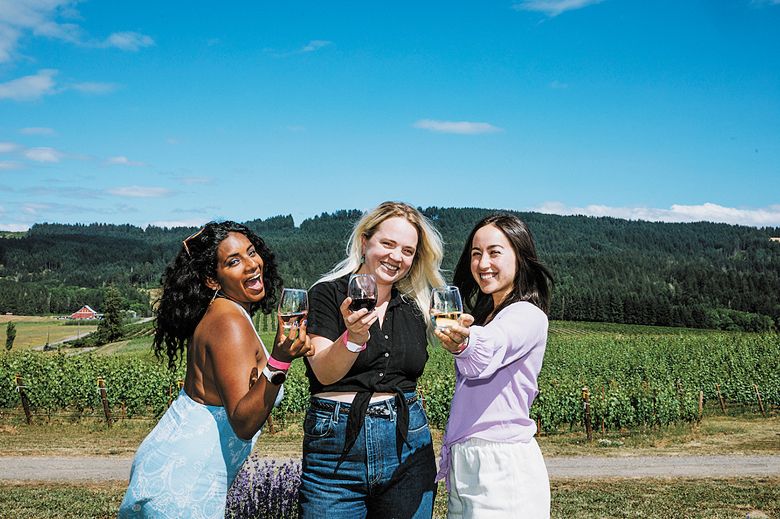 By Tamara Belgard Turner
When comparing wine festivals to musical artists, Alt Wine Fest resembles New York's Wu Tang Clan. Stepping beyond the traditional boundaries of Oregon wine events, it's more cutting edge and progressive. Alt Wine Fest consistently spotlights varieties beyond our tried and true Pinot Noir.
Known as "Oregon's Other Wine Festival," Alt Wine Fest is the brainchild of Sunday School Wine founders and self-proclaimed wine geeks, Mallory Smith and Martin Skegg. Since 2019, the event has increased in popularity, becoming the "greatest of all time" event for those in the know.
"Our attendees are curious and like exploring different wines, but they are by no means all wine buffs," says Smith. "You can learn as much as you want, nerd out on the only Savagnin Rose grown in the U.S., or play giant Jenga on the lawn. Think of it as a pick-your-own-adventure wine festival."
Often, we consider of Pinot Noir Oregon's primary wine. No longer the only game in town, Alt Wine Fest reminds us how restrictive this may be. In fact, there are nearly 80 grape varieties grown in the state, and its high time you knew more about them.
Alt Wine Fest is Sunday, July 16, from 1-5 p.m. at Abbey Road Farm. Guests will enjoy a walkaround tasting with over 35 producers and more than 100 alternative (non-Pinot Noir) wines. General admission tickets: $75. VIP tickets are $125, and include the exclusive one-hour early entry, priority parking and wine tote. Want to leave the car at home? A shuttle service is available from Portland.
Expect some familiar faces, like Gamay Noir and Pinot Gris, but also lesser known varieties, including Mencía, Trousseau, Chasselas and Savagnin Rose. "We've made the aesthetic a bit different than your average wine event – no charcuterie plates and jazz bands, but instead tacos and a punk playlist," says Smith. We want to keep it fun and down-to-earth, without any snobbiness."