State of an Estate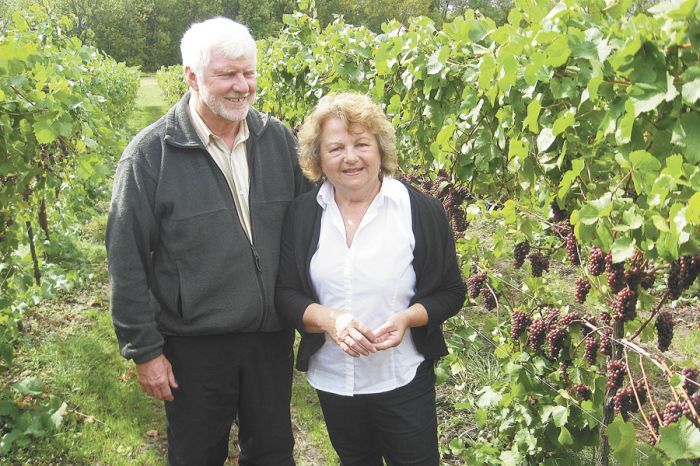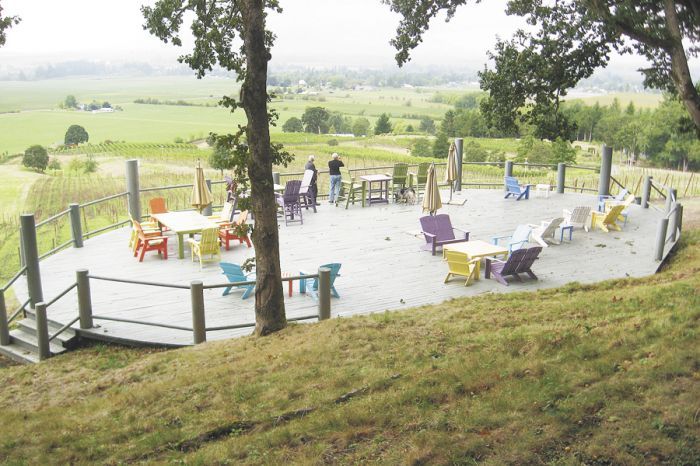 By Karl Klooster
In the Oregon wine industry, the meaning of "estate" is important to understand.
The word "estate grown" does not necessarily signify that the winery owns the vineyard from which the wine was made. Rather, 100 percent of the fruit must be from vineyards owned or controlled (minimum three-year contract or lease) by the winery. If a wine label says "estate bottled," it also means that the winery crushed, fermented, finished, aged and bottled the wine in a continuous process on site.
But there is a bit more to it. If either term is used on a wine label, the grapes and the winery must be located in the same AVA (American Viticultural Area). So the smaller the AVA, the more geographically restrictive the rule becomes. For example, if the winery is physically located in the tiny Ribbon Ridge AVA, it can only use "estate grown" on wines made from grapes grown in vineyards it owns in that specific AVA.
On the other hand, if a winery is located in a super-AVA, like the Willamette Valley, and owns (or long-term leases) vineyards throughout the AVA, the winery can use the term "estate grown" all day long. The only problem is it doesn't mean much.
When a winery's name itself includes the word estate, the whole thing can become somewhat confusing. But, as far as this writer can determine, none of the wineries are attempting to deceive anyone. Almost all wineries that choose to use estate as part of their name do so because it was their intention to make entirely or primarily estate wines. They planned to develop vineyards and build a winery on or near the same property occupied by the vineyards.
Having cleared that up, we can move on to the subject at hand, which happens to be a small winery operation with the intention is to stay small and use only grapes it grows on its own property at a winery located within the same AVA, Eola-Amity Hills.
The delightfully laid back and lovely Keeler Estate, on Rice Lane just east of the town of Amity, is exactly that. Over the past 24 years, it has been quietly turned into a showpiece by owners Craig and Gabriele Keeler.
In 1989, the couple bought a rundown, overgrown 200-acre farm that spread eastward from the base of the Amity Hills and climbed partway up the hillside. From the beginning, it was their dream to put in a vineyard, but they had to take it step by step. The next year they built a house. Then they tried to earn some income by raising sheep.
The house turned out fine but the sheep didn't. Craig continued to run his wood products company in Sherwood, while they both kept working to remove brush and blackberries.
Gradually, the Keelers cleared land for their vineyards — using a power chipper to finely cut branches and leaves so they could be mulched into the topsoil. Methodically, they planned which varieties and clones would go where on sites amazingly diverse in soil composition for such close proximity.
The soils include Steiwer, Chehulpum, Hazelair and shallow sedimentary with an underlayment of primordial sea bed. Some blocks have no topsoil whatsoever, only sandstone intermingled with ocean fossils.
When it came to vineyard practices, Craig said they agreed there would be no halfway measures. It was their intention to employ Biodynamics, the most demanding agricultural approach, from the beginning. With singular dedication, they undertook the rigorous regimen to earn Demeter Biodynamic certification as well as LIVE, Stellar Organic and Salmon-Safe designations.
Following Demeter philosophy, Keeler Estate is a holistic environment. Poly-cultural farming and environmentally sensitive agricultural management techniques simulate a natural, interconnected ecosystem. Vines cascade down the hillside out onto gentle slopes amid an interspersion of natural areas, gardens, streams, ponds, fruit trees and colorful avian perches, all designed to promote wildlife.
Bees and mushrooms contribute their distinctive attributes to this ecosystem. The buzzing residents bring benefits as pollinators of natural areas along with a little honey to boot. Mushrooms, the Keelers discovered, took some special care and coaxing. But once the process was underway inside, beneath and around a jumble of fallen oak logs, they were rewarded with oyster, shitake, chicken of the woods, reishi and maitake varieties.
Beautiful natural panoramas are an added bonus. The view sweeps from south to west settling on the distant Coast Range, a reminder of the Van Duzer Corridor, whose breezes moderate the Eola Amity Hills microclimate.
The estate's 14 vineyard blocks range from 230 to 500 feet with plans for expansion well beyond the current 30 acres. Every vine has been grafted to certified phylloxera-resistant rootstock. Pinot Noir clones include: Dijon (667, 777,115, 943) Pommard (04, 05) and Wadenswil. White clones include Chardonnay (44, 75, 76, 95) Pinot Gris (04, 52) and Riesling (49).
Craig and Gabriele are growers, not winemakers, but without a doubt they love fine wine. As such, their energies are put into the vineyard and its environment while they have still arranged to fully enjoy the fruits of their labors. At nearby Amity Vineyards, winemaker Darcy Pendergrass crushed and crafted a tad over eight tons from selected Keeler Estate lots in 2012. So they could serve as well as sell some of their own estate wine.
Total production amounted to about 500 cases last year. But they envision no more than 1,000 cases annually under the Keeler label long term. "We plan to continue selling most of our grapes to Rudy Marchesi at Montinore," Craig said. 'We have a very good relationship."
"Once we've reached 40 acres, we'll be at break-even or a bit above," he predicted. "And we'll have plenty of Pinot Noir, Pinot Gris and Chardonnay for ourselves and our guests," Gabriele added.
The best of both worlds on a serene estate occupying a sloping hillside in the northernmost section of the Eola-Amity Hills AVA.