Spring into Cheese
Enjoy Spring releases of fresh cheese and rosé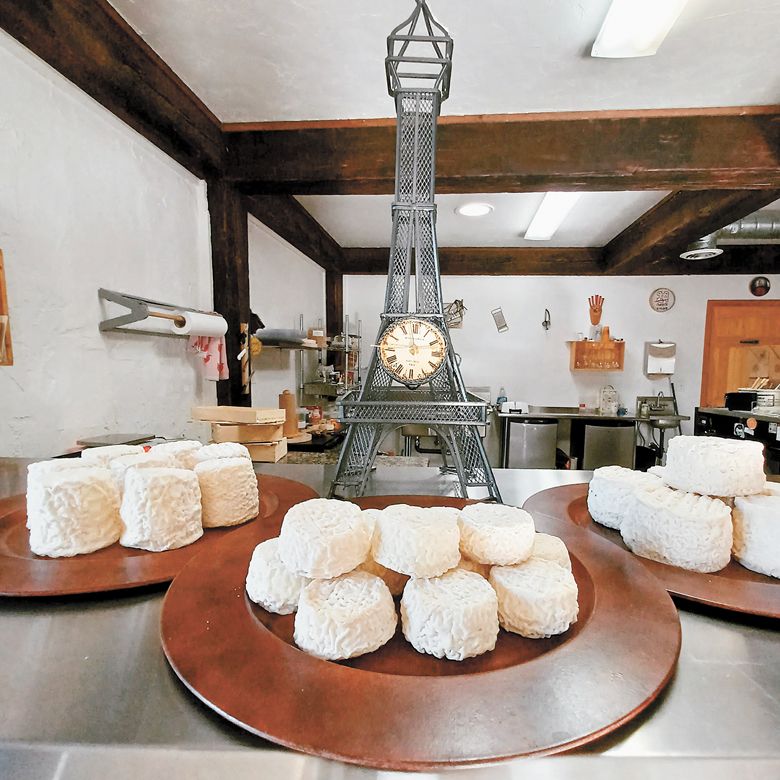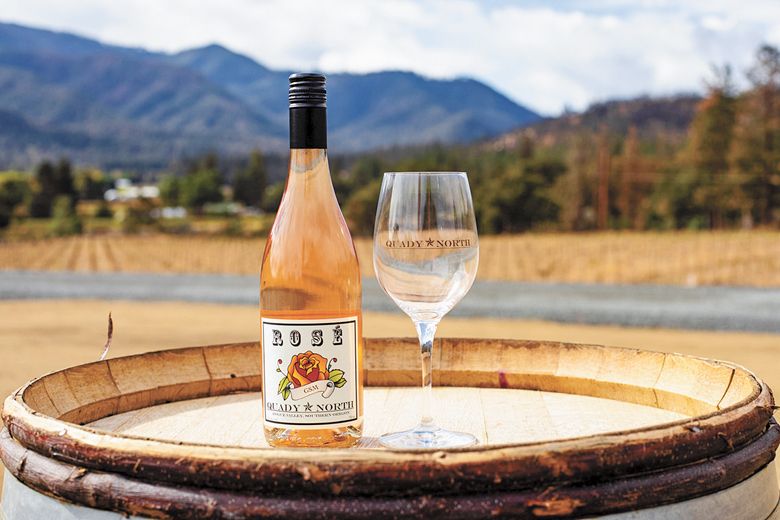 by Mélodie Picard, The Oregon Cheese Cave
You might not need a time or reason to enjoy "a 'lil Wine and Cheese." But May welcomes an exciting season for new releases: fresh milk from kidding season and rosés, the first of the recent harvest!
Just like baby goats, the magic starts in fall and comes to fruition in the spring. Four to six months of loving labor to enjoy the best of what nature has to give in the form of fresh goat cheese and pink wine.
Milk from goats is one of oldest forms of dairy and its cheese has been found as far back as 7,500 years ago in what is now Poland. The French are largest producers of it in its geotrichum rind form (a pale, wrinkly rind that looks a bit like a brain), unlike the soft and fresh style Americans call "chèvre," which literally means female goat.
Rosé is the oldest form of wine, dating back to Ancient Greece. It is the freshest, youngest form of wine, with a short maceration time and minimal skin contact, hence red grapes giving a pink juice. The more skin contact, the deeper the color. Again, the French make more than any other country.
Ahhh, the French and le vin et le fromage...
In Southern Oregon, we unfortunately do not have many goat dairies— most are private— with only four cheesemakers; three who retail, one having their own herd. That one is my all-time favourite: Mama Terra Micro Creamery. Between May and early October, Robin Clouser makes the freshest, fluffiest goat cheese in the whole world. Come to my shop to taste it.
I stock all the rosés—the drier the better. My friends at Quady North deserve credit for putting the popular classic style on the American market. And the winery's labels prompted plenty of men to pick up a pink wine bottle. No blushing in these parts.
May is a great time to go 2022 rosé hopping through the Rogue and Applegate Valley AVAs.
Tips for pairing rosés with goat cheeses
Together, the "goatier" the cheese, the more it brings out the earth tones of a wine. If you trying to highlight the wine, that accent could be too much. Often, it really matches the darkness of the grape well. A full-bodied rosé works wonders with a firmer goat cheese, while a crispier one will cut the creaminess of the fresh chèvre or bloomy rind like le Pico. Try ash-ripened goat cheese and oaky rosés.
I do enjoy terroir pairing of goat cheese and white wines from the Loire.
My favourite rosé and goat cheese pairing is a full-bodied, off-dry sparkling with blue cheese!