Q&A: Jay Boberg
Hitting all the right notes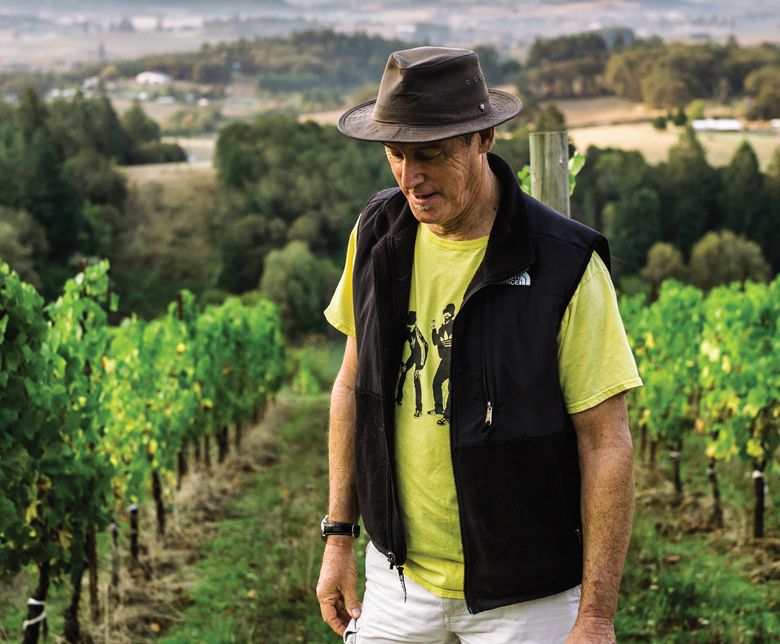 Before partnering with French winemaker Jean-Nicolas Méo, Jay Boberg had a successful career in the music industry. In 1979, while still attending UCLA, he co-founded I.R.S. Records, signing many bands, including R.E.M., The Go-Go's, Oingo Boingo, The Alarm, just to name a few. After selling the label, Boberg ran MCA Records/Universal Records, representing famous artists, such as Mary J. Blige, New Radicals, Sublime and Blink-182. Later, Boberg dabbled in both home entertainment and independent digital music distribution while continuing his passion for wine. Eventually he approached his long-time friend Méo with the idea of starting a winery in Oregon. They created Domaine Nicholas-Jay in 2013 and now own two vineyards along with a recently constructed winery and tasting room.
Can you share a memorable Oregon wine revelation?
JB: One of the first bottles of Oregon Pinot Noir I bought was a 1983 Eyrie – and I brought that wine to an annual Harvest dinner that Jean-Nicolas, Veronique Drouhin, Jason Lett and I have managed to have most years. The wine was stunning and to share and drink that with Jason and the other winemakers was special.
Running a winery with someone on another continent must present challenges. How do you make that work?
JB: The fact that we have been friends for more than thirty years helps a lot – there is substantial trust. And trust is required when you have long distances between partners. We talk multiple times a week, as well as regular Zoom meetings with other key staff . We utilize Google docs and other information-sharing technology that allows Jean-Nicolas to have everything he needs to make decisions at his fingertips.
How did you meet Tracy Kendall and choose to hire her as associate winemaker?
JB: Tracy was the Enologist at Adelsheim in 2014 when Nicolas Jay made our first wines. It was the perfect way to meet a future employee as she was able to see all of our strengths and weaknesses and we were able to observe her incredible work ethic and thoughtful winemaking. For the first few years it was just Tracy, me and Jean-Nicolas. It was a heavy load for all – and she thrived.
Can you describe the process of bringing grapevines to Oregon from Méo's nursery in France?
JB: We are working with the USDA and Cornell going through the process of testing cuttings from Jean-Nicolas' vineyards and getting approval to nursey those vines here in America. It is not easy and we have run into delays already with the first set of cuttings having viruses. Eventually, we will be successful and Jean-Nicolas estimates it will be 2024 or 2025 before we are able to plant the Meo vines at our Oregon Estate.
What's on your harvest playlist?
JB: I do my best to create a playlist every quarter for our wine community at Nicolas Jay. All my playlists are accessible to anyone on Spotify by searching my name. Here is a link to the playlist I made for Harvest 2021, named "Non Fumare," for obvious reasons: https://open.spotify.com/playlist/25ZCSKtGT3WOTprcYAXLH4?si=je96jfg7QLqxqmhzXXLphg
Do you pair your wines with specific music, much like selecting a certain bottle to enjoy with a special dish?
JB: I do not but I met a winemaker in Campania, Italy who chooses an album for each vintage. He plays it on a loop in the fermentation room and then in his barrel room, all the way through the vintage's journey into wine. It turns out he chose an REM album for the 2019 vintage – not at all what I expected when I arrived for the tasting!