Q&A: Doug Frost MW, MS
Author, Advocate, Grower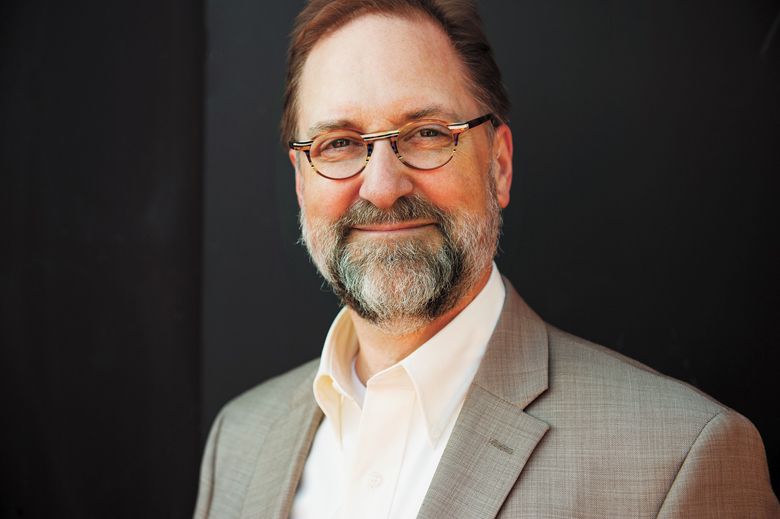 Doug Frost is a Master of Wine and Master Sommelier as well as an author and wine consultant based in Kansas City, Missouri. Frost is one of three individuals in the world to hold simultaneously the Master of Wine and Master Sommelier titles, achieving his MS in 1991 and MW in 1993. According to USA Today, "Frost likely knows as much as anyone in the world about how to make, market, serve and identify wines."
Frost and business partner Brad Bergman own Echolands Winery in the Walla Walla Valley. The winery owns almost 400 acres of land in the Walla Walla Valley, with 25 acres planted on the Oregon side of the valley, and 10 acres soon planted on the northern Walla Walla Valley, in the foothills of the Blue Mountains.
Learn more at: www.echolandswinery.com.
What made you first become interested in wine?
DF: I started washing dishes in the back of a small-town steakhouse in the middle of Kansas, at 14 years old. It was a truly weird place. I liked the crazy mania that came with back-of-the-house in the middle of a Saturday night. After college, I started working in a fancy restaurant to pay some bills. The first weekend, I won a wine sales contest. The wine steward figured I should know something about wine (I clearly fooled him and the customers) and invited me to a wine tasting. This was the '70s so everybody would throw a $20 bill on the table, enough to allow us to drink First Growth Bordeaux. I was hooked. Back then, Kansas City was a city of about a million people with many serious wines to be found there. And not that many people trying to buy them.
After achieving Master Sommelier, what compelled you to then pursue the Master of Wine title?
DF: I tried to get into the MW program in the mid-80s but, after becoming the statewide sales manager for a wine and spirits wholesale company, my time was no longer my own. By 1989, I got back to it and, just as I was gearing up for my first MW exam, a friend told me about the MS program. I had no idea what it was, but restaurants run in my veins. On two weeks' notice, I took the advanced exam (you could get away with stuff like that then). Shockingly, I passed it so, essentially, ended up doing both at the same time, between 1989 to 1993.
As the author of three wine books and contributing editor to many others, what do you most want to teach readers?
DF: My mantra is not so unusual, although it still feels like the wine industry struggles to mean what it says: drink what you like. What you like to drink is what tastes good to you. Just as with food, we like different things. Stop trying to "learn" what you're supposed to like. My advice? Taste everything so you find a lot more things to like. I feel sorry for the guys (okay, it's usually guys) who just drink Napa Cab. Sounds pretty boring to me. There are tens of thousands of different grapes out there, and wineries in every state. Go discover them.
How did you come to co-own vineyards in the Walla Walla Valley and start Echolands Winery?
DF: It was remarkably random, but started with a call from Norm McKibben. He asked if I wanted to visit SeVein and spot some property that could be developed into vineyards. My business partner, Brad Bergman, was itching to start a vineyard project in Washington so I had little trouble convincing him that we should jump in with both feet. We bought a 50-acre parcel in early 2018, prepped the soil the following year and planted 25 acres in 2019. Those vines started producing with the 2022 harvest. In the meanwhile, we've been making wine from our neighbors' fruit. I've visited wineries in Walla Walla since the 1980s when I was selling some of those wines as a wholesaler in the Kansas and Missouri markets. I felt strongly that the relationships I built would serve me well and they have. I feel very supported in this community.
Share more details about Mill Creek Road, your latest venture.
DF: After we planted vines in the SeVein project, I was convinced that we needed an additional and different source of fruit. We wanted to plant in a site that is cooler, wetter and more elevated, leading us to land in the foothills of the Blue Mountains. A 341-acre site along the Mill Creek was available to us so we jumped on that. We will plant our first ten acres in that site in the spring. Meanwhile, construction will finish in September on our new winery, built upon one of the two hills that offer a 360-degree view.
Your thoughts on Northwest wine? Favorites (varietal, brand and/or region)?
DF: I was born in Portland, Oregon and, despite growing up in the Midwest, I've been a little obsessed with Pacific Northwest wines. I'd have to argue that the region is too diverse for me to reduce it to a few thoughts, so I'll limit my comments to Walla Walla Valley, where I'm working. Again, there are many potential and actual stars: Cabernet Sauvignon, Merlot, Syrah and others, but I'm particularly hoping that we can do something worthwhile with Cabernet Franc. It seems very special here.