Planting For the Future
How wineries are preparing for a changing climate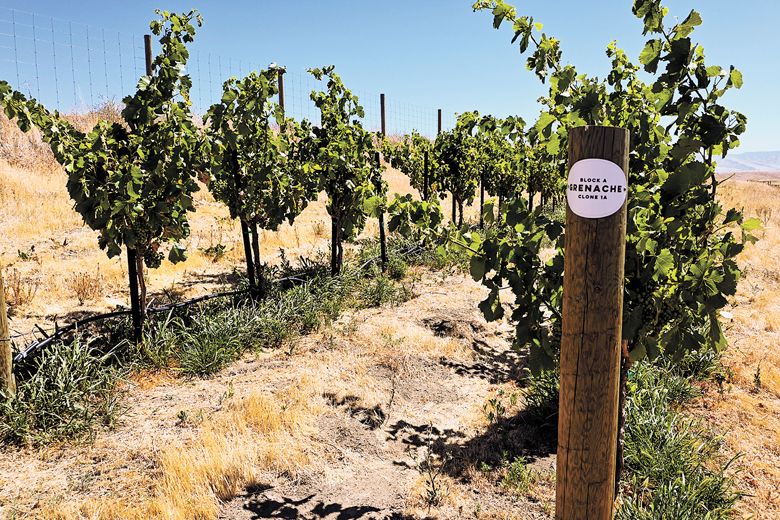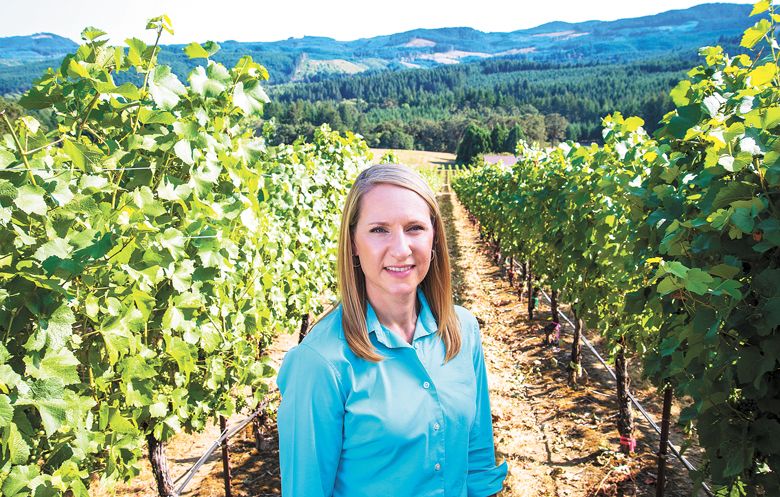 By Jessica Zimmer
From Walla Walla to the Rogue Valley, Oregon vineyards are experiencing erratic weather and warmer, drier temperatures. Many manage by producing field blends, planting new varieties and using different trellising methods.
"One of the best ways to buffer against uncertainty is to plant a diverse set of late-ripening grapes," said Bree Stock, Master of Wine and co-owner of Constant Crush Wines in McMinnville with husband Chad. "We planted grape varieties that will mature as late as mid-October and can withstand rain, hail, and frost. These include Cabernet Franc, Chenin Blanc, Gamay, and Grenache," explained Bree.
"Picking cool weather favorites, like Chardonnay, a month early, is another option," said Chad. "In the 1970s and '80s, Pinot Noir used to ripen in mid-October. In recent years, we've picked it around Labor Day."
According to Cody Copp, assistant professor of horticulture at Oregon State University, Oregon wine enthusiasts can still expect many of their current favorites to be produced in the next few years. Although wineries must combat new problems like increased wildfire risk, consumer desire remains the primary reason for varietal choice. "You may see a lot of adjustments to how Oregon wines are grown. Wineries and vineyards are experimenting so they can remain resilient," said Copp.
From field blends to hungry birds
On their 36-acre Parrett Mountain estate in the Chehalem Mountains, Beckham Estate Vineyard owners Annedria and Andrew Beckham are diversifying for a warming climate. They started off planting Pinot Noir. As the estate grew, the Beckhams added new vines, including Aligoté, Gamay, Riesling, Sauvignon Blanc and Trousseau.
One block of their vineyard is dedicated to a field blend of Alsatian and Germanic varieties. Field blends comprise a grouping of vines planted, harvested and fermented together. In a warm or cool vintage, they fare well because varieties ripen at different rates. "Each year this wine is different. The range of ripeness and acidity allows the fruit to find balance, regardless of the growing season," said Andrew Beckham.
Fostering a genial community of winemakers represents another way growers can overcome common challenges. For almost four decades, Walla Walla Valley wineries have shared advice.
Matt Austin, co-owner of Grosgrain Vineyards, grows most of his grapes on his 80-acre estate property on the Oregon side of the Valley. The vines are made up of Albariño, Grenache, Mourvèdre and Vermentino. "Going forward, we're looking toward more Mediterranean varieties, including those that are traditionally grown in Spain."
One concern is how Oregon's water levels are decreasing. This has led many growers shifting to drip irrigation.
"Our strategy with this system is to water for longer periods, but less frequently. This forces the roots deep into the soil, allowing us to decrease the need for irrigation in the future," said Austin. "The goal is to engage in responsible water management."
Shelby Perkins, co-owner of Perkins Harter Wines in Salem, predicts more Aligoté plantings. This variety, commonly used in Burgundy, makes dry white wines. "When it's 80 degrees and there's heavy moisture, you risk powdery mildew. But not with Aligoté. Its naturally more resistant so grapes are squeaky clean," said Perkins.
Perkins added how winemakers avoid the stresses of nature, including wildfires and smoke, by picking grapes earlier to make sparkling wines. "If a winery decides not to let grapes hang to make a red, you may see them come out with a sparkling wine. It's very tempting because fruit hanging late also exposes you to a loss from hungry birds and animals. Nobody in the Eola-Amity Hills wants to have the last fruit hanging," said Perkins.
Whites that do well in heat
One trend Sadie Drury noticed is heightened interest in aromatic white wines that benefit from the heat. Drury, general manager of North Slope Management, is also the vineyard manager and viticulturist at Seven Hills Vineyard, both in Walla Walla.
Wineries on the Oregon side of the Walla Walla Valley my consider everything from Assyrtiko, an acidic white Greek grape, to Fiano, a strongly flavored white Italian grape commonly grown in Sicily. "Bordeaux varietals are still in high demand, but consumers are also interested in big, beautiful whites that go beyond Oregon's classics," said Drury.
In 2019, our state's wine industry evolution motivated wine professionals Mallory Smith and Martin Skegg, co-owners of Sunday School Wine in Portland, to organize "Alt Wine Fest." The festival, held annually in Carlton, showcases over 100 wines from 30 winemakers. The venue allows attendees access to new varieties and raises awareness of the problems caused by climate change.
"Curious consumers want to sample unique varieties, especially in an environment where the wines have been curated," said Skegg. Guests sample wines like Ehrenfelser, a hardy German cross of Riesling and Silvaner. "They want to know the story behind these wines and are invested in supporting growers operating sustainably," said Skegg.
Consumers want to be part of an effort to bolster Oregon's wine industry. "Having winemakers at the festival gives consumers an opportunity to ask questions about their plans for the future," said Smith.
Jeff Vejr, winemaker for Golden Cluster in Portland, uses field blends as one of these strategies. He currently sources over 250 different grapes. "The two grapes I have a lot of this year are Garanoir and Regent. Both are dark-skinned hybrid grape varieties with Gamay parentage. I look for disease-resistant grapes I can pick at optimal ripeness. That way I don't have to add acidity," he said.
Vejr's orange wine, "Grand Bazaar," is a 15-grape co-fermentation of aromatic and non-aromatic whites grown in the hills behind Forest Grove. "It represents a high achievement of flavor and gets away from the "monovarietal" obsession," said Vejr. He regards co-fermentation, a common method of winemaking before Prohibition, as "instant farmer's insurance." Continues Vejr, "It ensures a winemaker does not need to heavily manipulate their wines. Plus, it produces wines that are so different every year. In modern tasting, I see an obsession with sameness," said Vejr.
Two scientists look ahead
As growers experiment with new ideas, they rely on Oregon State University's Extension Service for assistance. Dr. Patty Skinkis is a professor and viticulture extension specialist at Oregon State University. Her research in the Willamette Valley, a cool-climate wine-growing region, supplies growers with information about vine nutrition, vineyard yields and yield management.
"I'm examining how cultivars on 19 different rootstocks could help growers deal with drought and soil quality. For example, one of the most drought-tolerant and vigorous rootstocks is Kober 5BB," said Skinkis.
Another of Skinkis' projects involves creating a statistical model for Pinot Noir growth under diverse soils based on three seasons of data. The aim is to predict how vine growth changes over time with different soils and climate.
Dr. Alexander Levin, associate professor of viticulture at Oregon State University, also reviews the utility of new rootstocks. His work focuses on the relative drought tolerance of rootstocks grown in the Rogue Valley. "For decades, everyone used the same two or three rootstocks, even if they had different types of soils in their vineyards. Phylloxera contributed to that. It did so much damage that people were hesitant to try new things," said Levin.
Now, as temperatures increase and soils become drier, growers look for rootstocks specifically targeted to their soil type. "I am researching 10 rootstocks and two varieties that have been grafted on. The latter are Pinot Noir, which ripens early, and Cabernet Sauvignon, which ripens late," said Levin.
Levin believes studying how the manipulation of water and nutrients improves conditions in Southern Oregon will help growers throughout the state. "We have one of the warmest, driest wine-growing climates in the state, permitting us to grow over 60 different varieties. Sharing the results of this project will explain how climate change can affect vineyards across Oregon over the next decade," said Levin.