Pinot Police on Patrol
You'll find anything but Pinot at this party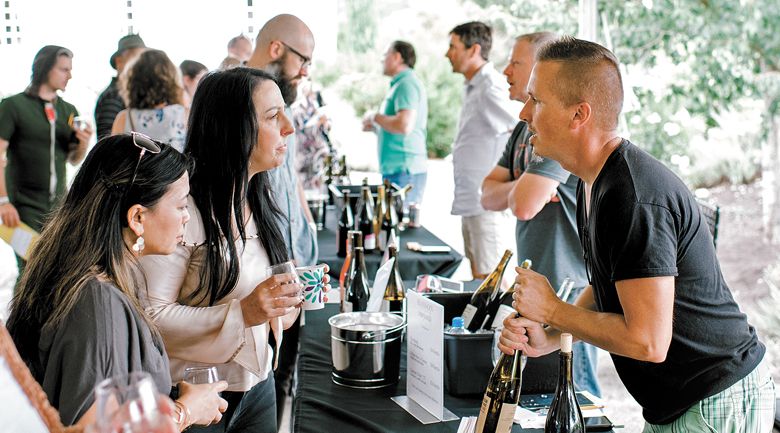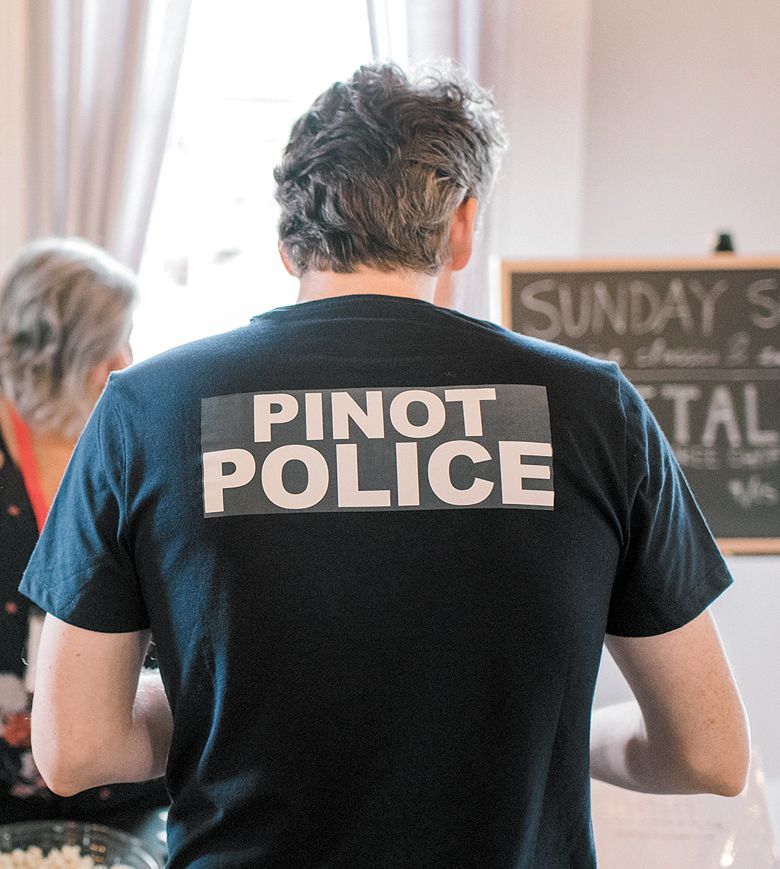 By Michele Francisco
Perhaps you've heard the phrase, 'Anything but Chardonnay,' often shortened to ABC by those who use it frequently? Sunday School Wine and Alt Wine Fest founders Mallory Smith and Martin Skegg intend to popularize 'Anything but Pinot'– an updated version of the saying. Whether it will catch on is anyone's guess. Since Oregon grows over 80 different grape varieties, 'ABP' might just become a commonplace expression after all.
The upcoming Alt Wine Fest allows curious participants the chance to sample beyond Pinot Noir. After a two-year pandemic hiatus, this year's festival on July 17 from 1-5 p.m. has a new location, Abbey Road Farm in Carlton. Over 35 wineries will feature their unique, non-Pinot Noir wines in the casual, walk-around setting.
Mallory Smith, Alt Wine Fest co-founder, explains "You'll find a huge spectrum of grape varieties, from those that are weird and esoteric, for example, Chasselas– with only a few rows planted—to those gaining popularity like Gamay, Syrah and Chardonnay. Wine lovers have the opportunity to taste something new and interesting before these varieties become more prominent."
Alt Wine Fest is a complete destination for an insider tasting experience like no other. Guests can choose from over 100 wines, including super-rare Ehrenfelser to Trousseau and unique field blends, poured by both emerging and legendary winemakers. Smith continues, "We've found that many Oregonians are drawn to the festival out of a curiosity to learn about other grapes beyond Pinot Noir. They are eager to explore and find new varieties! Like discovering a secret, there's a whole underground wine world right beneath our noses."
As Oregon's first organized festival championing the state's non-Pinot Noir varieties and the winemakers who love them, Alt Wine Fest celebrates the state's wine diversity. "We're so excited to be back and shining a spotlight on the full range of incredible wines that Oregon has to offer," says Alt Wine Fest co-founder Martin Skegg. Smith adds, "People can bring picnic blankets and definitely a hankering for tacos. There will be lawn games and space to spread out at Abbey Road Farm and make an afternoon of it."
Tickets to the festival are $68 per person and free for designated drivers. Another option is a festival ticket plus transportation by NW Wine Shuttle with pick-up and drop-off locations in Beaverton and Portland, available for $145. A free souvenir glass, music by DJ Party Marty and lawn games are included with festival admission. Ricky's taco truck will be offering food for purchase; attendees can also buy their favorite bottles to take home. A portion of all ticket sales will be donated to 2022 Alt Wine Fest charity partner Asociación Hispana de la Industria del Vino en Oregon y Comunidad, or AHIVOY. The nonprofit organization provides education and professional development opportunities to vineyard stewards in the Oregon wine industry.
Tickets, designated driver signups and more information available at
www.altwinefest.com.