Parr for the Discourse
Star sommelier talks wine with OWP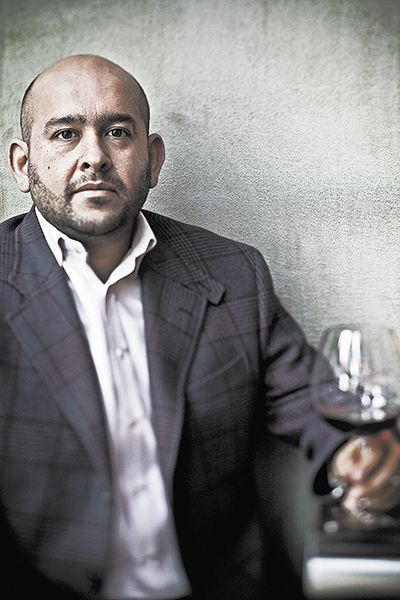 Born in Calcutta, Rajat Parr credits his uncle in London for first introducing him to great wines. After earning a bachelor's degree in Hotel Administration, Parr entered the Culinary Institute of America at Hyde Park, New York.
He began his wine career as an apprentice to one of the industry's most acclaimed master sommeliers, Larry Stone at Rubicon in San Francisco — there, he developed a love of Burgundy. Parr brought his expertise to the award-winning Fifth Floor before being named wine director for the Mina Group. During these years, Parr traveled extensively around the world's greatest vineyards and wineries.
Eventually, Parr's interest shifted toward winemaking; in 2011, he launched Sandhi, a partnership with Charles Banks and Sashi Moorman, to produce Pinot Noir and Chardonnay from select vineyards in the Santa Rita Hills. In 2013, he released wines from his new estate vineyard, Domaine de la Côte, located on the westernmost edge of the Santa Rita Hills. Most recently, in early 2014, Parr took over the historic and acclaimed Seven Springs Vineyard in the Eola-Amity Hills of Oregon.
Though food was Parr's first love, wine became his great passion. Fortunately, he has encountered the best of both worlds through his work as wine director for the Mina Group's restaurants and as partner in RN74 located in San Francisco and Seattle.
At 42 years old, Parr is an ardent wine educator who has led seminars and panel discussions at several of the nation's most prestigious food and wine gatherings. Parr is also one of the James Beard award-winning authors of "Secrets of the Sommeliers: How to Think and Drink Like the World's Top Wine Professionals."
OWP: Describe one of the most memorable wines you have ever tasted.
RP: 1978 Henri Jayer Vosne Romanee "Cros Parantoux." I was lucky enough to taste this wine in 1997 at a lunch for the late Henri Jayer's retirement in San Francisco. I didn't think much about the wine in those days because we tasted it regularly. Now the wine has become impossible to find and there are countless fraudulent bottles around. I tasted it last at the La Paulee in New York a few months ago. The first sip reminded me why I love wine. It was meeting your first love. Rich, sappy, with spicy favors of allspice, rhubarb, sweet cherry and cola. Amazing!
OWP: What makes Oregon wines special?
RP: I think Oregon (especially Pinot Noir) wine has its own identity. Not only are the top wines finesse-driven but have great potential to age. I love old wine, and it's always great to see a mature Oregon Pinot. A perfect balance of fruit and earthy flavor!
OWP: Are there any unusual wine varietals that have excited/inspired you lately?
RP: I am a huge fan of Chenin Blanc. It is primarily grown in the Loire Valley in France. It can be produced in different styles (dry, off-dry, semi-sweet, sweet or sparkling). These wines exemplify a balance of ripe fruit and piercing acidity.
OWP: How has your culinary education helped your sommelier profession?
RP: I think going to culinary school helped me sharpen my tasting skills. It also helped me describe wines. And, lastly, it made me realize how important food and wines are together.
OWP: What has wine and food taught you about life?
RP: It has taught me balance. Just as food and wine need to be in harmony, life needs a similar balance.