On Track in Eugene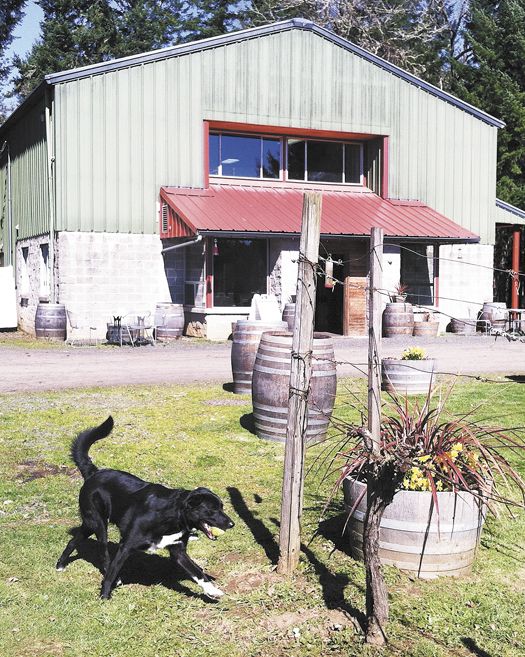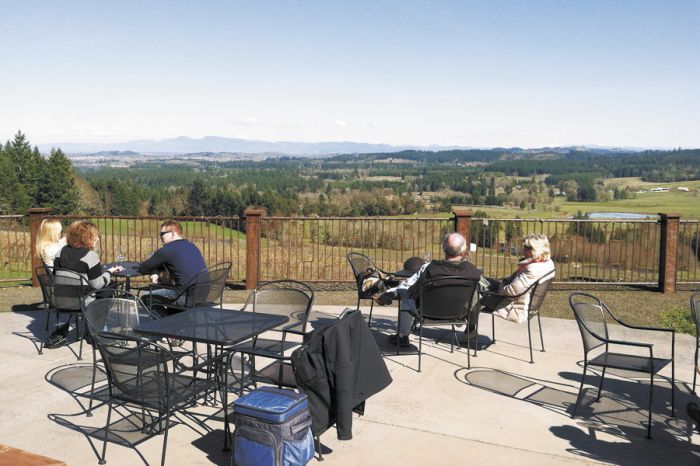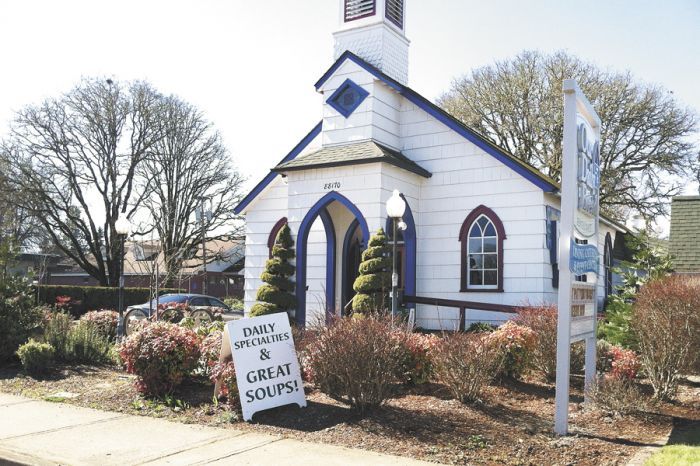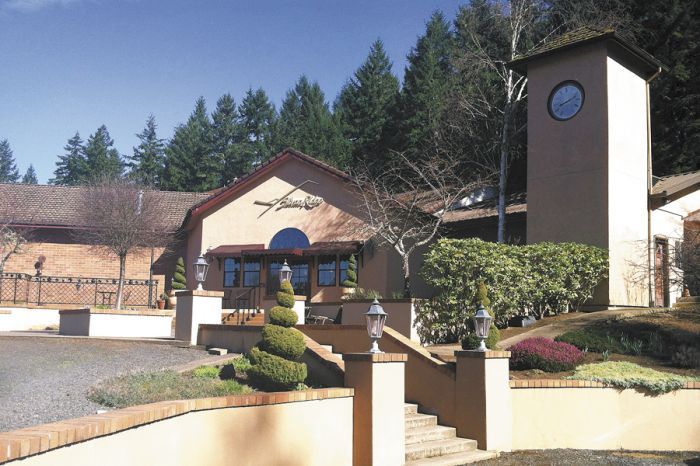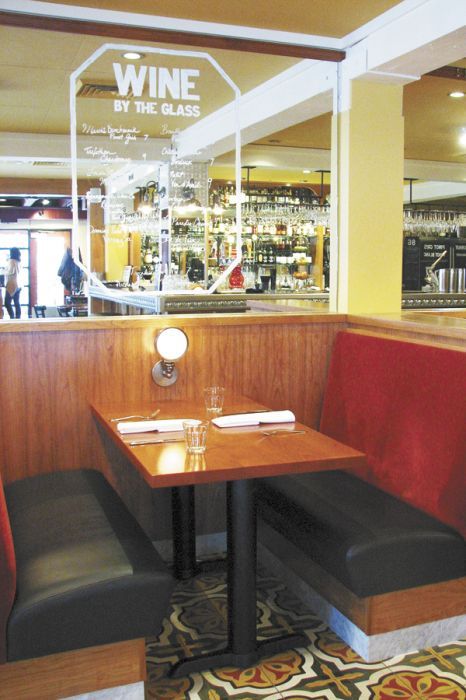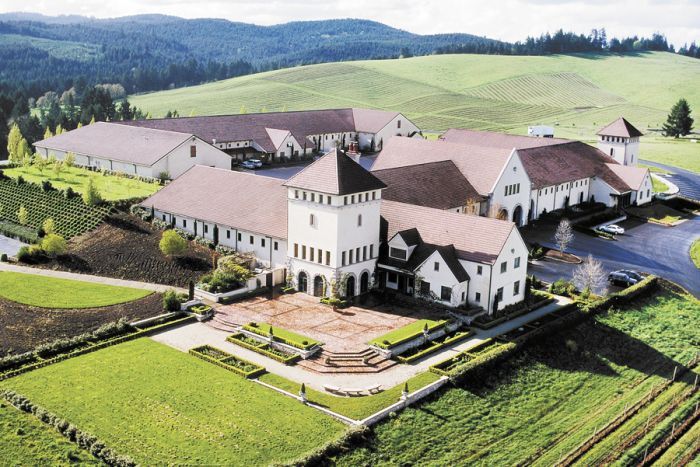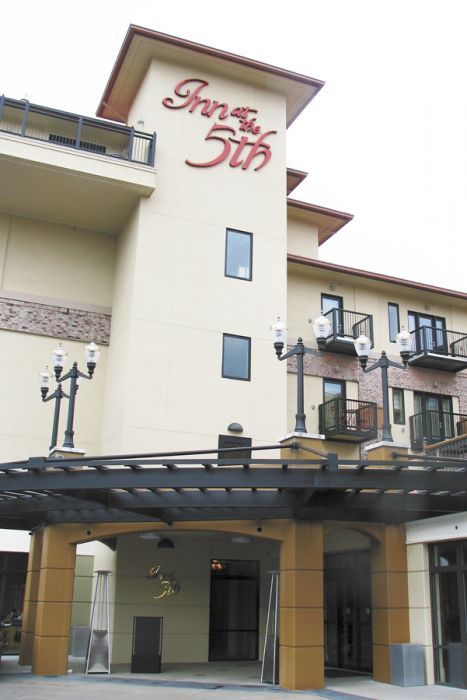 By Peter Szymczak
Traditionally, Eugene is known as a college town, diffuse with hippie-dippy leanings. But the times they are a-changin'. Athletic shoe magnate Phil Knight of Nike has donated millions of dollars to the University of Oregon's sports and academic programs, helping raise them to top-tier status. With its still predominantly laid-back vibe and relative proximity to Portland and Bend, Eugene — aka Track Town USA — is becoming an increasingly attractive destination for elite athletes and educators.
"Brew-gene" is another popular nickname. Eugene has a booming craft beer district in the Whiteaker neighborhood, northwest of downtown, home to several of the state's top micro and nanobreweries — Ninkasi, Oakshire, Steelhead and Hop Valley, to name a few. Consequently, it's not surprising to find beer on tap at the majority of local winery tasting rooms.
While the saying goes "It takes a lot of beer to make great wine," there's no shortage of grape juice either. Ten wineries are located within an hour's drive of Eugene — from palatial mega-producer King Estate to smaller stops along Lane County's Territorial Wine Trail — making Eugene an ideal point of departure for wine tourists to explore the southern part of the Willamette Valley.
Mention "Willamette Valley" in the same breath as "wine," and most people will assume you're referring to the northern part of the valley and the fertile area directly surrounding Portland, where Oregon's greatest concentration of wineries are located. But with one look at a map, you'll discover the valley stretches 130 miles south to Eugene in Lane County.
Although its position is prime, Eugene has lacked destination-worthy accommodations to serve as a base for wine tourism … until now, that is. When Inn at the 5th opened in March 2012, it was the city's first new hotel in almost 30 years. Built on the former site of the original Nike Store, the five-story structure has a clutch of convenient amenities via the adjacent Fifth Street Public Market. Culinary gem Marché, as well as other eateries, a day spa, retail shops and the satellite tasting room of LaVelle Vineyards make the boutique hotel an attractive stay and a practical starting point — neither too leisurely nor earnestly — to visit five wineries in a day.
Start by heading west from town on Highway 126 toward the first stop at Domaine Meriwether. The scenery slowly morphs from signs pointing the way to tattoo parlors, sandwich and smoke shops into beautiful natural vistas as you pass the Fern Ridge Wildlife Area and the site of the famed annual granola gathering, the Oregon Country Fair, on the outskirts of Veneta.
There to greet visitors is Captain, the winery's fetch-happy Border Collie, as is a flight of sparkling wines — both are great ways to start a day of wine tasting.
New Zealand-raised winemaker Ray Walsh makes four bubblies for owner Ed "Buzz" Kawders: Vintage Cuvée "Thomas Jefferson," Prestige Cuvée, Rosé Cuvée and non-vintage Discovery Cuvée are all blends — in varying percentages — of Pinot Noir and Chardonnay. Notably, Walsh — previously the winemaker at King Estate — also bottles under his own Capitello label.
It's interesting to taste the differences in terroir between his Capitello Pinot Noir, featuring grapes sourced from Marlborough, New Zealand, side-by-side against the Meriwether Pinot Noir, made from Oregon fruit.
Backtrack on Highway 126 about five miles; then turn right on Territorial Highway for a pit stop at Our Daily Bread. The restaurant/bakery serves hearty breakfasts in a quaint renovated country church; it's worth just dipping in for a quick peek and to pick up a loaf of freshly baked bread for nibbling between sips throughout the day.
Continuing along Territorial, turn left on Perkins Road, then right heading southwest on Central Road. Take your time navigating the country roads; the turn onto Mayola Lane toward Sarver Winery is abrupt.
Drive up the steep slope to the tasting room, where a panoramic view awaits. The patio overlooks Elhanan Vineyard, the 35-acre site of the winery's estate-grown grapes. Purchased in 2007 by Chris and Erin Sarver, the vineyard was planted 30 years ago by Bob McKinney and today produces some of the South Willamette Valley's finest fruit: seven acres of Riesling, 13 of Pinot Gris, 12 of Pinot Noir, two of Muscat and one of Gewürztraminer.
"What's the name of this wine?" a woman asks.
"Guh-verts-trah-mee-ner," enunciates tasting room pourer Jeanne Anne Olson. "Just remember, 'Girls are meaner.' "
Olson — who admits she's an amateur homebrewer — is quite affable as she pours through the line of Sarver wines. There's something to accommodate every palate, and everything is well made. Pinot Gris comes in stainless and oaked versions. There are three takes on Pinot Noir, ranging from light to earthy and spicy, a pleasantly dry Pinot Noir rosé and Vin Glacé for sweet wine lovers — plus, Ninkasi beer is on draft. Heck, if you're hungry, Jeanne-Anne even slices up baguettes, sausage and cheese plates, and serves them with a smile.
Moving on, it's a 15-minute drive to two wineries — Silvan Ridge and Sweet Cheeks — located directly across from each other on Briggs Hill Road.
Silvan Ridge is Eugene's oldest winery, started by Doyle Hinman and David Smith in 1979. Today, winemaking duties are tag-teamed by Jonathan Scott Oberlander (who also makes wine under his own J. Scott label) and JP Valot, a native of Argentina who quite logically makes the winery's popular Malbec.
Nearly all Silvan Ridge wines are made from grapes sourced from around the valley and elsewhere in the state. Tasting through the three Pinot Noirs offers an educational overview of grapes grown in the Willamette Valley, from Lazy River Vineyard in the north near Yamhill, to centrally located Freedom Hill Vineyard near Salem, and Bradshaw Vineyards to the south.
The winemakers also show diversity in their offerings of full-bodied red and white wines. On one end of the spectrum is Elizabeth's Reserve — named after current winery owner Elizabeth Chambers — a bold, structured Cabernet-Merlot blend. Before moving on, a splash of lightly sweet, effervescent Early Muscat cleanses the palate.
In name and temperament, Sweet Cheeks Winery makes other area wineries seem staid by comparison. Since opening in 2005, the tasting room — a falling-down barn salvaged and moved from Junction City, north of Eugene — has become one of the area's most popular hangouts. Local folk art adorns the walls as well as the bottle labels featuring a beady-eyed crow.
Estate-grown Pinot Gris, Pinot Noir, Chardonnay and Riesling are the winery's serious offerings, but the wines to go for are the crazy quilts: Pinot Fusion is a mash-up of Burgundy (Pinot Noir), Bordeaux (Cabernet Franc, Merlot) and the Rhône (Syrah), and Rosy Cheeks blends Pinot Noir with Tempranillo, Syrah, Merlot and Pinot Gris.
Since most of the tasting rooms are open only from noon until 5 p.m., there's time for just one last stop — King Estate — and for those who have never been, it's not to be missed.
The palatial facility, with tasting room and full-service restaurant, sits high atop a hill with a commanding view of the winery's largest contiguous organic vineyard in the world. During summer months, the outdoor deck is a great place to order a bottle of the winery's signature Pinot Gris and while away the hours gazing off into the far distance.
Other must-see wineries, Noble Estate and Chateau Lorane, are in the same general vicinity. A second full day of tasting is recommended to finish the lower half of the Territorial Wine Trail loop with visits to Saginaw Vineyard and Iris Vineyards, farther south toward Cottage Grove.
Driving I-5 North to Eugene, Territorial Vineyards & Wine Company is another possible stop on the way back to the Inn at the 5th. Several wineries (Patchwork Cellars, J. Scott Cellars, Abbelone Vineyards and Stanton Vineyard) are open by appointment, so advance planning are necessary.
Eugene expects to see more sweeping changes over the next five to ten years. City planners anticipate an uptick in population over this decade, due mainly to the influence of the university, as students from California continue to seek an alternative to their state's high tuition rates.
Tourism to the area is likely to grow in equal measure. Plans are already in the works for an extension of the Inn at the 5th. Developers recently announced plans for a $65-million project extension across the street, with a sky bridge linking the properties, plus more retail and entertainment options.
Eugene's wine scene also figures to heat up, literally. Winemakers and vineyard managers say they are noticing a climate shift toward warmer temperatures earlier in the season, which improves the outlook for the region's continued growth and expansion.
Chateau Lorane
27415 Siuslaw River Road, Lorane, OR 97451
541-942-8028 | www.chateaulorane.com
Domaine Meriwether
88324 Vineyard Lane. Veneta, OR 97487
541-935-9711 | www.meriwetherwines.com
Fifth Street Public Market
296 E. Fifth Avenue, Eugene, OR 97401
541-484-0383 | www.5stmarket.com
Inn at the Fifth
205 E. Sixth Avenue, Eugene, OR 97401
541-743-4099 | www.innat5th.com
Iris Vineyards
195 Palmer Avenue, Cottage Grove, OR 97424
541-942-5993 | www.irisvineyards.com
King Estate Winery
80854 Territorial Hwy., Eugene, OR 97405
541-942-9874 | www.kingestate.com
LaVelle Vineyards (at Fifth)
296 E. Fifth St., Suite #25, Eugene, OR 97401
541-338-9875 | www.lavellevineyards.com
Marché Restaurant
296 E. Fifth Avenue, No. 226, Eugene, OR 97401
541-342-3612 | www.marcherestaurant.com
Noble Estate
29210 Gimpl Hill Road, Eugene, OR 97402
541-338-3007 | www.nobleestatewinery.com
Our Daily Bread
88170 Territorial Road, Veneta, OR 97487
541-935-4921 | www.ourdailybreadrestaurant.com
Saginaw Vineyard
80247 Delight Valley School Road, Cottage Grove, OR 97424
541-942-1364 | www.saginawvineyard.com
Sarver Winery
25600 Mayola Lane, Eugene, OR 97402
541-935-2979 | www.sarverwinery.com
Silvan Ridge Winery
27012 Briggs Hill Road, Eugene, OR 97405
541-345-1945 | www.silvanridge.com
Sweet Cheeks Winery
27007 Briggs Hill Road, Eugene, OR 97405
541-349-9463 | www.sweetcheekswinery.com
Territorial Vineyards
907 W. Third Avenue, Eugene, OR 97402
541-684-9463 | www.territorialvineyards.com
CALL WINERY TO SCHEDULE APPOINTMENT
Capitello
541-520-3092 | www.capitellowines.com
J. Scott Cellars
541-514-5497 | www.jscottcellars.com
Patchwork Cellars
503-244-5151 | www.patchworkcellars.com
Peter Szymczak reports on food, drink and travel experiences around the Pacific Northwest and beyond. He's the regional editor for Sip Northwest Magazine and a contributor to The Oregonian.