From the Valley to the Hills
Experienced Oregon winemaker also finds success in Texes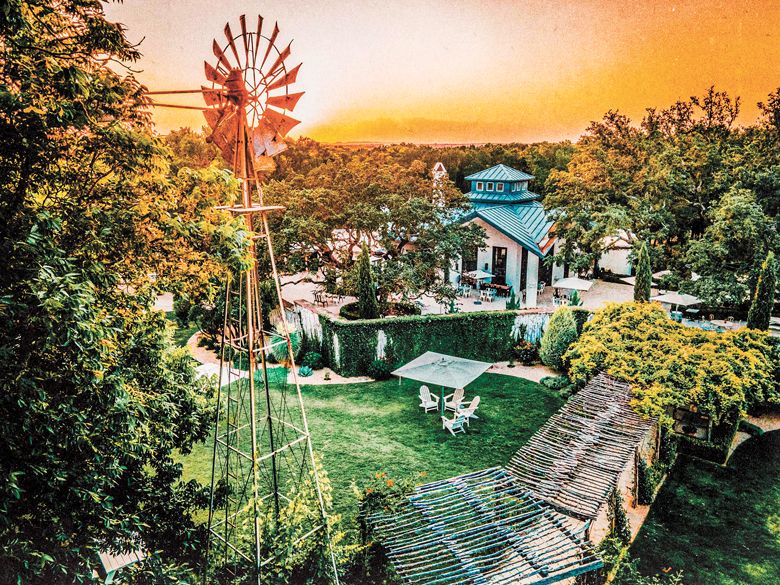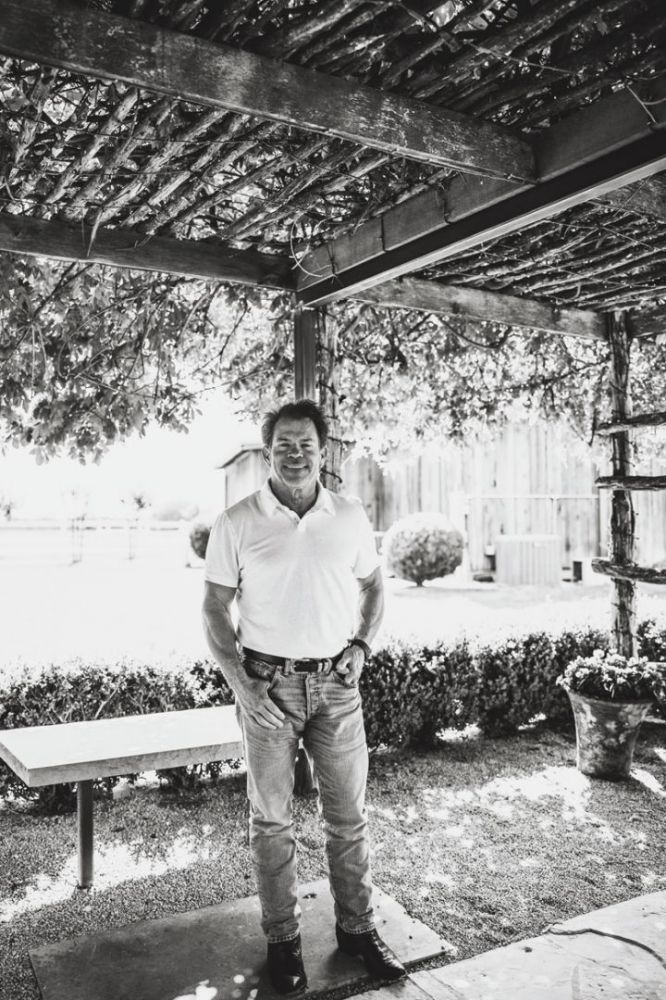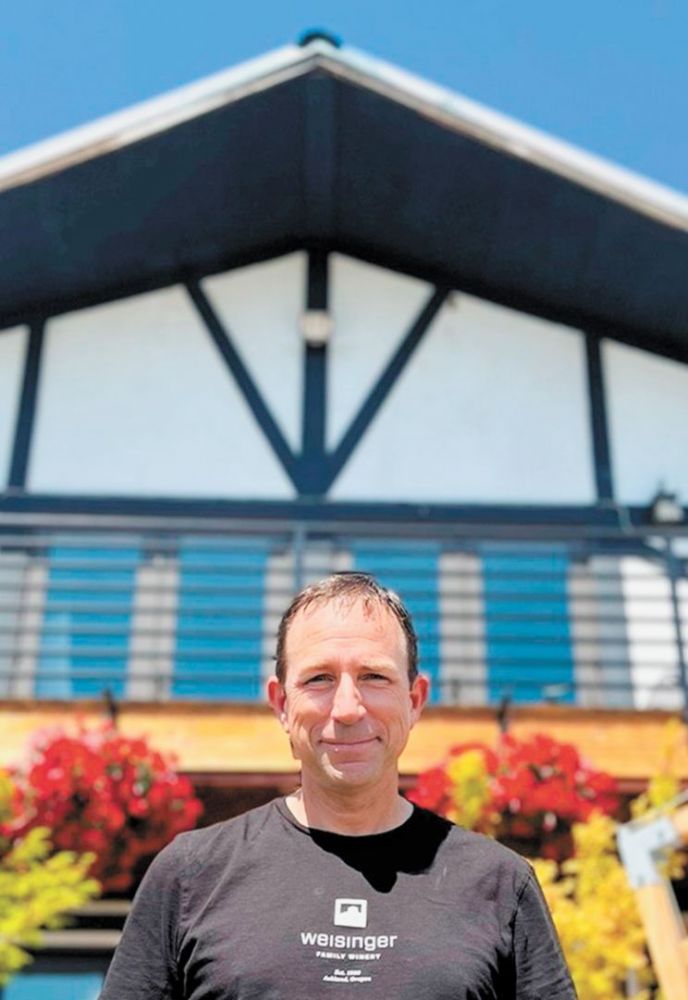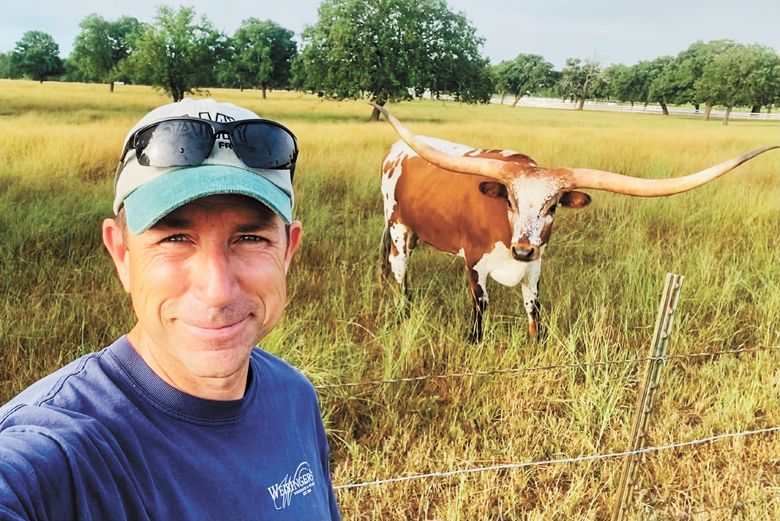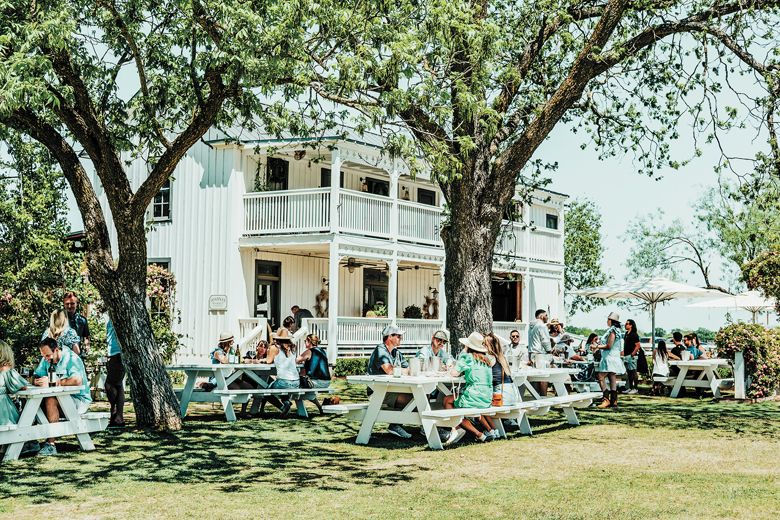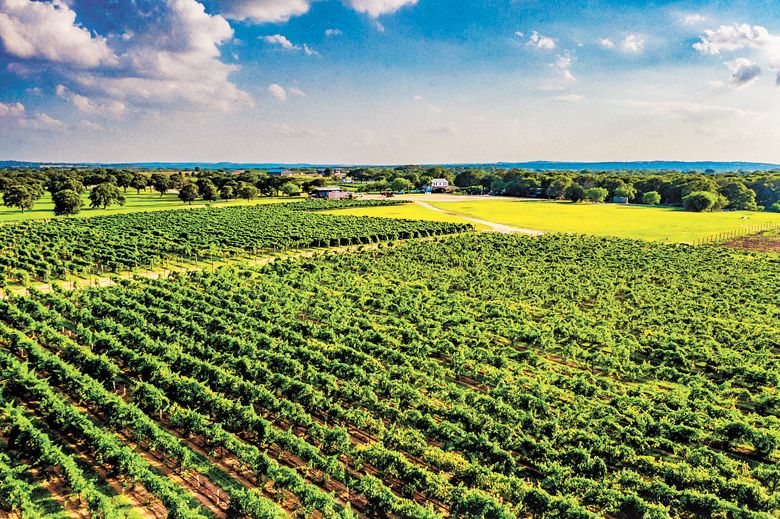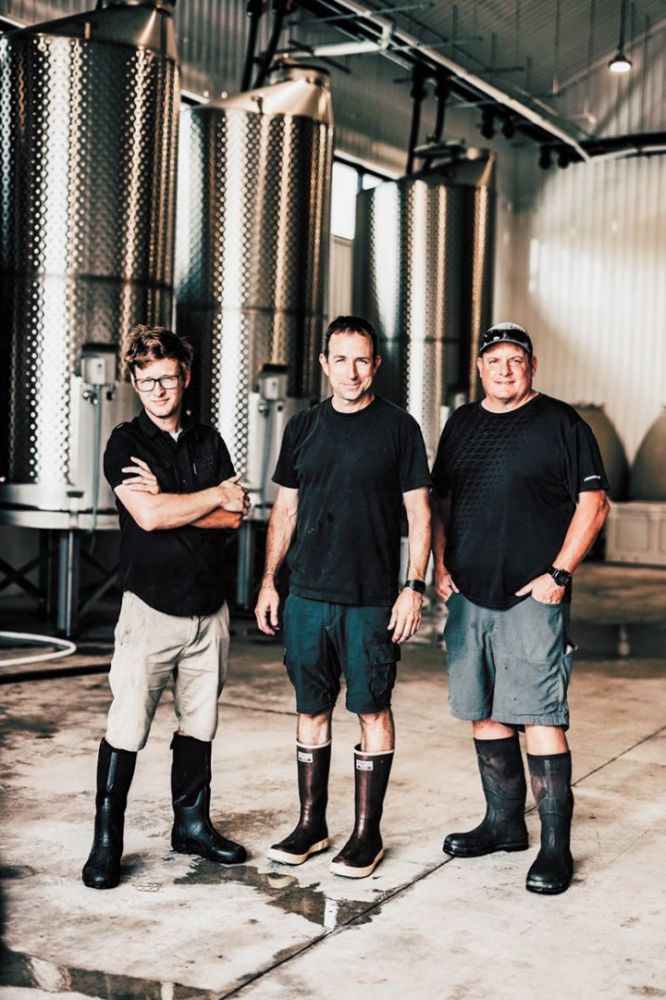 By Patty Mamula
Eric Weisinger, owner and winemaker at Weisinger Family Winery in Ashland, is well respected in the Rogue Valley. He makes over a dozen award-winning varieties for his own winery. The three-acre estate vineyard is planted with Tempranillo and Gewürztraminer. Additionally, Weisinger leases and manages six acres of Syrah, Tempranillo, Grenache and Viognier. The remaining grapes are from local growers within 10 miles of the winery.
Weisinger also maintains a thriving custom crush business, producing wines for five other brands in the Valley.
A few years ago, he traveled farther afield to assume the winemaking role for Signor Vineyards in the Texas Hill Country near Fredericksburg.
His connection with Signor Vineyards dates back three generations to Eric's grandfather who enjoyed a lifelong friendship with neighbor Lee Signor. They grew up together in Conroe, Texas, north of Houston. Eric's father, John Weisinger, grew up with Charles Signor, son of Lee.
John Weisinger left Texas for Oregon in the early 1970s and established Weisinger Family Vineyard in 1988, one of the early vineyards in the Rogue Valley. Eric became winemaker in 1997, often traveling to New Zealand between 2007 and 2015 to further his wine education. Now retired, John Weisinger returned to Texas.
Clay Signor, Charles' son, became interested in the expanding wine industry around Fredericksburg. In 2014, he contacted family friend John Weisinger. Together they flew to Oregon, spending a long weekend with Eric, Clay's contemporary. The men discussed and researched the wine industry as well as different grape varietals. Clay asked Eric to come visit wineries in the Hill Country.
In July 2014, Eric traveled to Texas. He said, "I was impressed with what I found there. Through visiting and tasting, I got a sense of what they were producing," he said. "I saw exciting opportunities."
The following year, Clay decided to create a wine brand. He purchased property with an existing farm house and another home, envisioning a vineyard and winery on site. Since then, the farm house has been renovated into a market, the home now a spacious tasting room. A 17-acre vineyard planted with numerous red varieties and a new winery, designed by Weisinger, will be completed within weeks.
The estate itself, nearly 200 acres, includes livestock and agriculture. The plentiful outdoor areas and tasting nooks, combined with attractive plantings, have earned the property a reputation as one of the most beautiful vineyards in the state.
"That first year we made wine here in Oregon for Signor," explained Eric. "We produced 1,300 cases using Southern Oregon fruit. I chose these varieties: Chardonnay, Viognier, Tempranillo and Portugal's Touriga Nacional, based on the year I spent doing research in Texas."
The following year, in 2016, he made the wine with Texas fruit. Refrigerated trucks delivered 2,700 tons of fruit from the High Plains area in the Texas Panhandle. "The fruit had been mechanically harvested, mostly Tempranillo and Roussanne, and was ready to go through fermentation," he said.
The timing worked perfectly. The Texas grapes arrived before harvest began in Southern Oregon. "It went to barrel when the Oregon fruit came in," said Eric. "We would turn those Texas grapes into wine." Once bottled and labeled, the finished wine was shipped back to Signor.
Starting in 2021, the Texas fruit was processed in the state. Clay rented space in an existing winery, and Eric flew to Texas in early August. One of Eric's winemakers, Ian Colbert, arrived in July. "We did the same thing last year," said Eric.
"Signor's viticulturist takes samples and sends the results to me. When the grapes are nearly ripe, I fly to Texas. Once there, I can make important harvest decisions. Signor has grown substantially to 14,000 cases in 2022, using a combination of estate fruit, as well as grapes grown in the High Plains and Hill Country," Eric continued.
Around 60 percent of Signor's wines use Texas grapes, the remaining from fruit grown in Southern Oregon. "Typically, I spend August in Texas making wine before returning to Oregon to start harvest all over again," said Eric.
Traveling quarterly to Texas, Eric recently began going every other month to supervise the final phases of the winery building. The facility will have capacity for 25,000 to 30,000 cases. "I don't see the brand getting any bigger than what it can produce. It's good to grow slowly and expand into the demand," Eric mentioned. "In a short period of time, the winery has gotten a good reputation. The tasting room is always busy."
Currently, Signor sells exclusively direct to market but plans to distribute to select restaurants in San Antonio, Dallas and Austin.
Weisinger Family Winery is also growing: The tasting room was renovated, expanded and updated. Their outdoor space is now nearly three times that of the tasting room, with terraced levels of decking from which to enjoy the pristine valley views. The custom crush business has space to grow, said Eric. "We're currently producing 10,000 cases but can grow to 18,000."
The Weisinger name and winemaking reputation continues to travel far and wide.