David Hill Celebrates 50
Coury planting honored in half-century celebration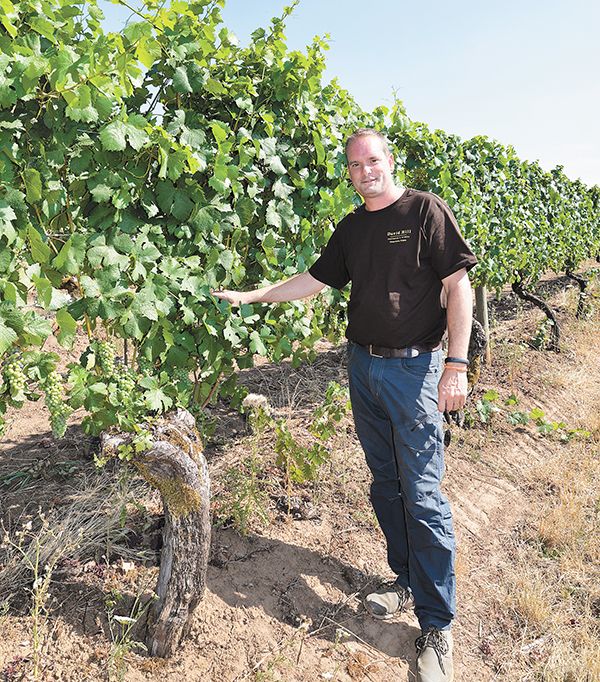 In a year of historic celebrations, members of Oregon's wine family and industry recently gathered at David Hill Vineyards & Winery to honor the past and glimpse the future. It was an evening of excellent wines, shared memories and a bit of history-mystery.
Charles (Chuck) Coury became one of the state's wine pioneers in 1965 when he planted his initial cuttings at David Lett's nursery in Corvallis; in 1966, he planted the vineyard still growing at what is now David Hill Vineyards near Forest Grove. A contemporary of Lett and graduate of UC Davis, Coury had a particular interest in cool-climate viticulture. His master's thesis of 1963 was titled, "Wine Grape Adaptation in the Napa Valley, California."
After continuing his study at the Alsace Wine Research Station in France, Coury chose the site in Forest Grove to test his theories. He believed the best quality grapes were produced when sites were selected so ripening aligned with the end of the growing season. He came to Oregon seeking a cool climate similar to Burgundy.
David Adelsheim shared, "If David [Lett] and Chuck [Coury] had not convinced each other of the potential of the Willamette Valley for fine wine and come to the valley at the same time, I don't think Willamette Valley would have developed into what it is today."
Coury planted the site with rootstock from David Lett's nursery and some "suitcase" cuttings he presumably brought back from Alsace. In November 1973, a group of early Willamette Valley winemakers gathered to taste Pinots made from a variety of clones. "Chuck poured his wine, and we wondered what he had brought," Adelsheim recalled. "It was darker than anyone else's. He never revealed the clone he used. I still have not tasted another Pinot Noir like it."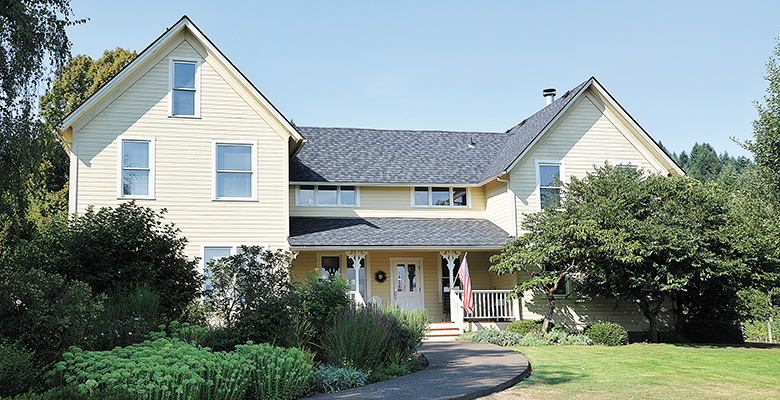 What was the Pinot Noir clone? Was it from Alsace?
These questions may soon be resolved by Laurent Leduc, a plant geneticist at Oregon State University, working under a grant from the Erath Foundation. He has samples of many known Pinot Noir clones planted in Oregon and plans to use genetic markers to differentiate among them. He also has samples of unknown material, including some from Coury's first Pinot Noir planting. Leduc's hope is to compare the unknown vines to the clones he can identify.
Regardless of the clone's enigma, the Coury planting is enjoyable for what we know it is: a storied and historic planting of Pinot Noir.
The Coury "clone" is used by many top producers throughout the Willamette Valley. David Hill's Estate "BlackJack" Pinot Noir is crafted entirely from his initial planting, as are some of Coury's other cool-climate experiments with Riesling and Gewürztraminer. Coury also experimented with lesser known varietals — many of which are planted to only one or two rows. Look to Teutonic Wine Company for David Hill single-vineyard designates of old vine Flora, Chasselas and Silvaner; and to Jeff Vejr of Golden Cluster Winery for "Coury" Old-Vine Sémillon.
The celebration took place at David Hill's historic 19th century farmhouse, which has a rich history of its own. It was built in 1883 by the Reuter family, whom had garnered quite a reputation by the 1880s for their own wine — their Klevner won a gold medal at the St. Louis World's Fair of 1904. When Prohibition arrived they removed the vines and planted fruit trees and potatoes.
Charley Coury, Charles' son, attended the commemorative event and told stories about his childhood living in the old farmhouse.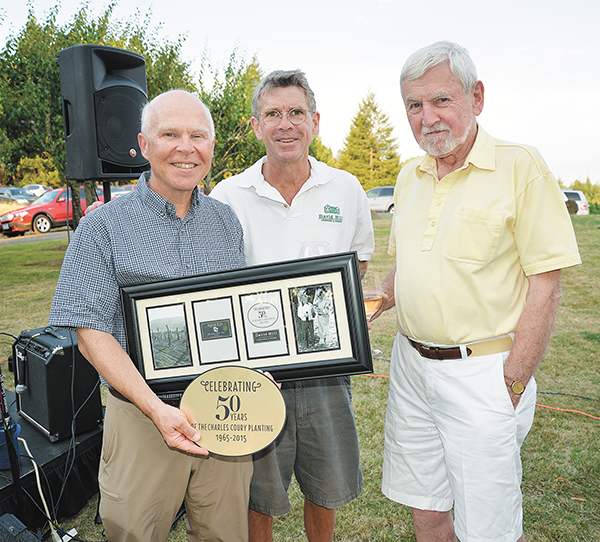 "When my mother [Shirley Coury] first brought my Aunt Betts to see the house, it was in pretty bad shape," Charley reminisced. "My aunt cried and my mother was ecstatic. Everyone thinks my dad was the driving force, but it was my mother who was the real adventurer."
Milan and Jean Stoyanov purchased the property in 1992 and renovated the vineyards and house. The Stoyanovs commissioned a plaque to display at the farm, honoring Charles Coury's vision and his first plantings.
Since taking ownership and becoming stewards of not only the land but also the legacy at David Hill, the Stoyanovs have assembled a cohesive team, including winemaker Jason Bull and General Manager/Vineyard Manager Mike Kuenz, who has a love of history and of working with old vines.
"Time gives a different lens, a perspective of hindsight," Kuenz said. "One can look at these vines and appreciate Coury's vision."
The David Hill team continues to improve and plan for the future. Vineyard and winery enhancements will be followed by a focus on stewardship — not just of land but employees and community, too. The winery aspires to pursue B Corporation certification and supports ¡Salud! in helping raise funds for vineyard workers' health benefits. Upcoming projects include a new winery facility and outdoor event space with a kitchen.
The spirit of Charles Coury lives on.
For more information, visit www.davidhillwinery.com.
Jade Helm is the primary author of Tasting Pour, a blog about wine, cocktails and food. Her expertise is evidenced by credentials from the Society of Wine Educators (Certified Specialist in Wine) and the Wine and Spirits Education Trust (Diploma in Wine and Spirits) and from the Court of Master Sommeliers (Certified Sommelier).