Salute to ¡Salud!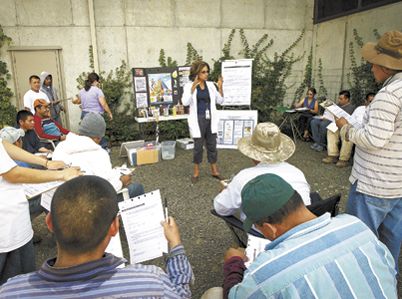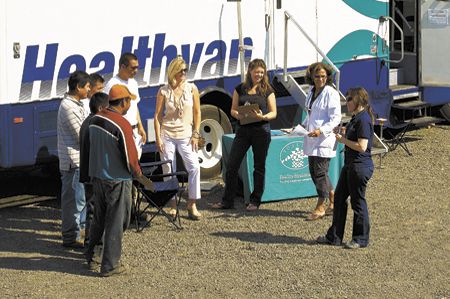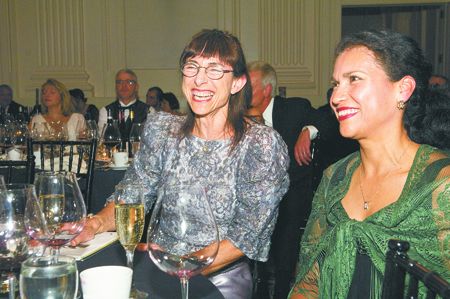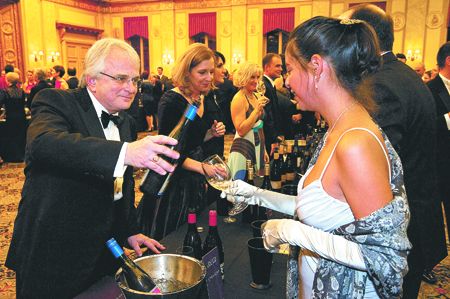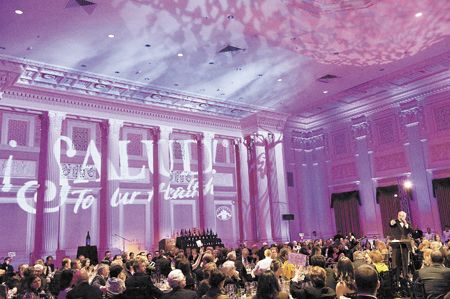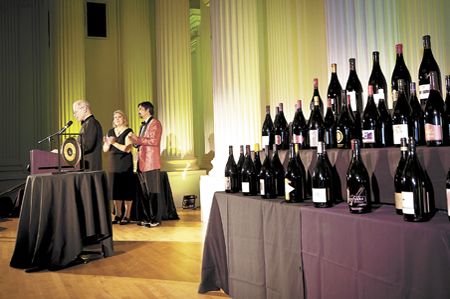 Story by Karl Klooster | Photos by Andrea Johnson
Oregon's wine industry can look with pride on its many accomplishments over the years. Rising from obscurity to world-class acclaim is the most significant among them. But almost equal to that, in its own way, is something called simply "¡Salud!"
Those familiar with the program know how important it has been to the lives of those helped by it. Since most of the recipients are Hispanic, the name, itself, serves as a symbol in Spanish, ¡Salud! is a salutation that means "to your health."
The story began in 1991 when two Tuality Community Hospital doctors, Laurence Hornick and Jim Ratcliff, met with two Washington County winery owners, Nancy Ponzi of Ponzi Vineyards and Steve Vuylsteke of Oak Knoll Winery.
From that initial exploratory meeting, administrators of the hospital's parent corporation, Tuality Healthcare, were invited to join in along with winery owners Paul Hart, founder of Rex Hill Vineyards, and Dr. Robert Gross, owner of Cooper Mountain Vineyards.
The idea was to create a health- and wine-themed event aimed at enhancing community awareness and pride. Dr. Hornick proposed a wine auction to raise funds for the collaborative effort.
Hart is credited with identifying the healthcare needs of seasonal vineyard workers and their families and recommending that this underserved group become the beneficiaries of the hospital's substantial resources.
The synergistic outcome has been called "brilliant and insightful." It received the enthusiastic support of 18 wineries in the very first year, all of which donated a half-barrel of a special Pinot Noir cuvée blended specifically for the auction.
With $40,000 in seed money from the Tuality Healthcare Foundation, the ¡Salud! program got off to a solid start from the outset. The premiere event, held Nov. 7 and 8, 1992, raised a stunning $127,000.
A sit-down tasting of the 18 donated wines taken from barrel, was held at Rex Hill. The following evening, an elegant dinner and auction took place at Atwater's, now Portland City Grill, on the 30th floor of the U.S. Bancorp Tower in Portland.
Over the next two years, the basic elements of the services outreach program were developed and put in place by wine industry volunteers working with Tuality Healthcare administrators and local health departments.
Implementation of the program through a partnership with Virginia Garcia Memorial Health Center in Hillsboro proved to be a key component, owing both to the organization's capabilities and its numerous Spanish-speaking staffers.
In 1995, to accommodate the growing popularity of the tasting event, it was moved to Domaine Drouhin Oregon in Dayton. The very next year, DDO proved to be an excellent move, as the auction raised $213,383 with 354 guests in attendance.
Leda Garside, R.N., B.S.N., was hired as Tuality Healthcare's outreach coordinator in 1997 to develop and improve the interaction between vineyard workers and agencies potential helpful to their health care needs.
The following year, dental treatment became part of the program through an ongoing partnership with Medical Teams International. Flu vaccine clinics provided inoculations for 75 people.
In 1999, the auction hit a new record, raising more than $425,000, almost 3 1/2 times the amount of its first year.
¡Salud! celebrated 2000 as a landmark year. The program received the Outstanding Innovative Project Award from the Association for Fundraising Professionals.
Twenty worksites were visited by the first mobile wellness clinics administering blood pressure checks, diabetes and cholesterol screenings and providing health education information to 198 people in four days.
In 2001, The Big Board Auction is introduced at DDO, with 39 wineries participating. The new format provides two distinct fundraising scenarios, creating the opportunity for increased revenue.
The following year saw 749 people enrolled in the program with 40 worksite visits providing services. By 2004, that number increased to 1,215 people who received 2,808 medical encounters. A gift from WillaKenzie's Ronni Lacroute established the Leda Garside Endowment Fund.
In just the two years, from 2003 to 2005, funds raised during the annual auction weekend shot up 40 percent, from $500,000 to $700,000, allowing a second, full-time registered nurse to be hired.
A record $780,000 was realized from the sold-out 2007 event. That year, more than 6,000 medical encounters were documented and 2,971 people were enrolled in the program.
Los Heroes de ¡Salud! Award was established in 2008. It recognizes an outstanding business or individual who offers innovative contributions to the ¡Salud! program.
The Compañeros de ¡Salud! program was formalized in 2008 to help provide a means for area wineries, vineyards and businesses to support the ¡Salud! mission throughout the year.
In 2009, ¡Salud! was awarded the Outstanding Service Award from the Oregon Wine Industry. A partnership was established with Pacific University's Dental Health School to provide prophylaxis and cleanings at the work site.
As widely admired and much heralded as ¡Salud! has become, the program's resources allow it to serve only 40 percent of Willamette Valley vineyard workers. No such program exists in other areas of the state.
Still, it has proved of great benefit to the more than 3,500 people served in 2010 at nearly 200 worksites. It must also be emphasized that this is the only program of its kind in the country.
The hospice events held annually in France's Burgundy and Beaujolais regions originally inspired ¡Salud!. To the best of our knowledge, they are the only such programs in Europe.
Hopefully, these health and wellness benefit events and integrally related services will serve as models for others both in the U.S. and around the world.
On Nov. 11 and 12, 2011 ¡Salud! will celebrate 20 years of providing proactive and preventative healthcare outreach and services to seasonal vineyard workers and their families.
Tickets are available online at www.saludauction.org. For more information call 503-681-1850.
2011 VINTNERS CIRCLE
The Vintners Circle is a group of select wineries that generously donate their time, resources and talent to create exclusive ¡Salud! Oregon Pinot Noir Cuvées.
Adelsheim Vineyard • Amalie Robert Estate • Antica Terra • ArborBrook Vineyards • Archery Summit • Argyle • Ayres Vineyard • Beaux Frères • Bethel Heights Vineyard • Chehalem • Cristom Vineyards • Dobbes Family Estate • Domaine Drouhin Oregon • Dusky Goose • Elk Cove Vineyards • Erath Winery • Evening Land Vineyards • The Eyrie Vineyards • Hamacher Wines • Ken Wright Cellars • King Estate Winery • Lange Estate Winery • Maysara Winery • Patricia Green Cellars • Patton Valley Vineyard • Penner-Ash Wine Cellars • Ponzi Vineyards • R. Stuart & Co. • Raptor Ridge Winery • Scott Paul Wines • Shea Wine Cellars • Silvan Ridge • Sokol Blosser • Soléna Estate • Soter Vineyards • St. Innocent Winery • Stoller Vineyards • Torii Mor • WillaKenzie Estate • Willamette Valley Vineyards • Winderlea Vineyard & Winery • Witness Tree Vineyard