Oregon's Schrader Co-sponsors HR 1161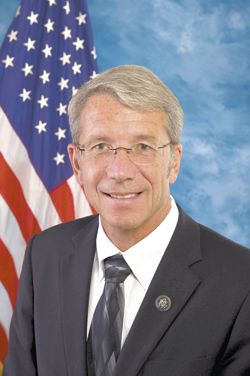 By Wine Press Staff
U.S. House Resolution 1161 was introduced March 17 at the request of the National Beer Wholesalers of America with the support of the Wine & Spirits Wholesalers of America.
The bill is very similar to HR 5034, which was introduced in 2010 by the NBWA and WSWA. It received two Congressional hearings but did not get out of committee and ended with the conclusion of the 111th Congress.
Free the Grapes, a wine consumer advocacy group, had this to say about the bill: "Like 5034, HR 1161 is special-interest legislation that pretends to protect the public and reaffirm states' rights. But HR 1161 is really intended to put more money in the wholesaler middlemen's pockets by doing an end-run around the U.S. Supreme Court and pre-empting the Constitution.
"The bill would give wholesalers unfettered monopoly power to pass discriminatory state laws that would remove your ability to buy wine directly from your favorite winery or wine merchant. It would harm your state's wineries, brewers and distillers, as well as businesses, jobs, and state and local economies."
Sept. 9, Congressman Kurt Schrader (D-Oregon 5th District) co-sponsored HR 1161. OWP asked him to comment on his decision, and the following was his response (Sept. 21).
"I recently became a co-sponsor of HR 1161, the Community Alcohol Regulator Effectiveness (CARE) Act of 2011. My decision to do so was based on my strong support for traditional state-based alcohol regulation.
"A previous version of the CARE Act in the last Congress went too far in removing Commerce Clause protections for out of state producers. That legislation would have given state law a "strong presumption of validity" and required anyone who challenged the law to show how it did not support a state's responsible regulation of alcohol. This would have imposed a high barrier of legal protection for potentially discriminatory laws.
"Significant improvements were made in HR 1161. Under this version of the CARE Act, a state must "demonstrate that the challenged law advances a legitimate local purpose." If the state cannot show the legitimate non-discriminatory purpose of a law, that law will be struck down. While the states have a right to regulate, they do not have the right to discriminate.
"Oregon is fortunate to have many exceptional microbreweries and small vineyards. I look forward to working with our small brewers and vintners to ensure our federal laws support their ability to access markets across the country and around the world in accordance with local laws and customs.
Given Rep. Schrader's winery-heavy district and the near-universal opposition to HR 1161 by the Oregon wine industry, one must question how his decision reflects the wishes of his constituents. Oregon Wine Press will be following this bill closely as it proceeds through the current Congressional session and will report further in an upcoming issue of OWP.