A Man of Unassuming Accomplishment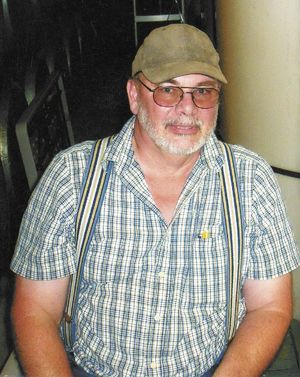 By Karl Klooster
Oregon winemaker Harvey Shafer died on Aug. 6, 2011, at the age of 67. Though not often mentioned among the wine pioneers of northwestern Oregon, the founder of Shafer Vineyard Cellars deserves to be counted among them.
When Shafer decided to carve a vineyard out of a forested Gales Creek Valley hillside in 1973, he was breaking new ground, both literally and figuratively. Wine grapes had never been grown there, and it was one of the earliest settled lands in Oregon.
At the time, he probably was unaware the area had been homesteaded by Joseph Gale, who came to Oregon with Ewing Young in 1834. Gale and Young, both fur trappers, gave up their wandering ways to put down roots on the frontier.
It is probable that Gale was the first white man ever to set eyes on the place that bears his name. Only John McLoughlin's French Canadian trappers might have wandered anywhere remotely close to it before him.
But such a possibility is unlikely given the ready prospects for plentiful Beaver pelts along rivers and streams considerably closer to their Columbia River redoubt than remote Gales Creek. Latecomers like Gale and Young had to range farther afield.
Gales Peak, Gales Creek and Gales Creek Valley all honor the man who earned prominent mention in the region's history books. He became one of the three co-executives of the Provisional Government of Oregon formed at Champoeg in 1843.
Though it wasn't until 130 years later that Shafer purchased the 70 acres he would nurture almost single-handedly into his estate vineyard, the accomplishment deserves to be placed in proper perspective vis-à-vis the earliest years of Oregon's wine industry
Like his contemporaries, the then 29-year-old was convinced he could bring forth grape greatness from a cool, wet climate that common thinking of the time had dismissed as a fool's mission.
David Lett came to northwestern Oregon in 1965, Dick Erath in 1968. Dick Ponzi and Ron Vuylsteke in 1970, Bill and Susan Sokol Blosser in 1971, David Adelsheim in 1972, Bill Fuller in 1973, and Myron Redford in 1974, a year after Shafer.
They were the pioneer winemakers who founded wineries that survived and flourished over the years. Seemingly against all odds, they set out to master the art and science of crafting great wine from the grapes they grew in a place no one else believed in.
Harvey Shafer, a quiet, unassuming man, was learning by trial and error in his Coast Range vineyard northwest of Forest Grove, as the others were doing in the Dundee and Eola Hills and the Chehalem Range.
Lett's first wine was in 1970, Erath's in 1974, and the Sokol Blosser's in 1977. Shafer made his first wine in 1978, the same year as Adelsheim. Though it has received little recognition over the years, the Gales Creek winery was right in the thick of the pioneer action.
Shafer met his wife, Miki, in the mid 1980s. They were married in 1986, and he brought her to live with him in Gales Creek Valley. In her own words, "Harvey and I never dated. I worked there for a while, and he said to me one day, 'If I build you a swimming pool, will you marry me?'
"Harvey was a wonderful man and winemaker," she said. "He loved the wine industry. We pretty much stayed on this beautiful mountain and took care of the vineyard, and he made wine.
"We got to plant several vineyards together and make some great vintages of wine. I got to see what happens to Pinot Noir if we get too much rain. Harvey never got discouraged. If it rained, he would simply say, 'Wow, this will make a great Pinot Noir rosé.'"
"He loved being an estate vineyard and doing his own thing. He never depended on anyone to get a job done, he just got it done. The same three men Harvey hired 25 years ago are still working for us."
At Harvey's memorial, Miki read what she had written for their wedding day:
"One day a handsome prince in a yellow rain suit met a girl on her way to somewhere. The handsome prince said to the girl on her way to somewhere, 'Why not stay here in this quite hillside, and you can rest and see where the place somewhere is?'
"And so she did. In the quietness of the vineyards planted before, in the other one's life, the girl found at last peace from her other life. And one day, the handsome prince came by and, though he was bashful, said to her in a booming voice, 'Will you marry me? I love you. Will you stay with me on this mountain and be with me forever?'
"The girl looked down and saw the steam from the ground and the rising sun. She saw a vision of a vineyard they would plant together and through all the sadness and sorrow they had been through, they would take what they had left and build another beautiful Oregon vineyard together.
"And so they did. Harvey was a prince of a man. He encouraged all of us here to love what we did and respect the land that he loved. Thank you, Harvey."
Harvey and Miki would have celebrated their 25th wedding anniversary on Sept. 11. Harvey would have been 68 years old on Oct. 30. With the assistance of her daughter, Crystal, Miki intends to carry forward with Shafer Vineyard Cellars, which currently produces about 10,000 cases annually.
"Our plans at this time are to continue running the winery and try to live up to Harvey's expectations from all of us," she said. "After all, he is the one who we all give credit to for his contribution to our beautiful property and our lives together."