Cider House Party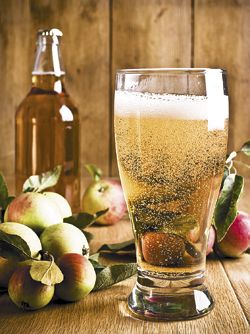 Come celebrate pickling season at the third annual Portland Fermentation Festival at the Ecotrust Building. Taste and share homemade fermented food and drinks made by professionals and home fermentation enthusiasts at the event that attracted more than 500 attendees last year.
Talk to fellow fermenters, exchange cultures and recipes, get advice from local food fermentation enthusiasts, and sample everything from sour pickles, miso and kefir to cheese, hard cider and mead.
Visit the event website for more information on how to enter fermented goods and cultures for the event.
PORTLAND FERMENTATION FESTIVAL
Location: Ecotrust Buildling
Address: 721 N.W. Ninth Ave., Portland
Date: Oct. 20, 6 to 8 p.m.
Tickets: $5 (all ages, open to the public)
Website: www.portlandfermentationfestival.com