In at the Beginning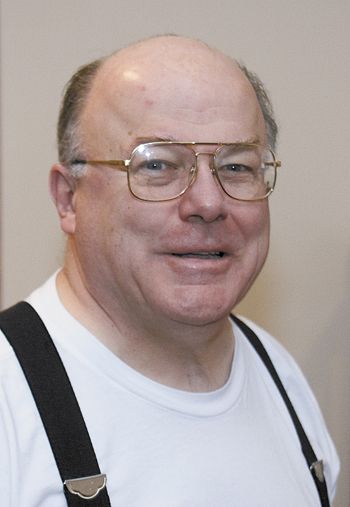 When Peirano opened Nick's Italian Café in 1977 in downtown McMinnville, his was the only up-market menu in town. Although local residents were not at first familiar with Peirano's Northern Italian cuisine, it wasn't long before it became the most coveted dinner reservation around.
Nick's came on the scene just as the nascent wine industry was beginning to take hold in the Yamhill Valley. Soon winery folks were patronizing the place on a regular basis and Peirano became friends with many of them.
He has been the subject of several national magazine articles over the years, with pieces appearing in Saveur, Sunset and Wine Spectator. He also has been featured in The Oregonian.
Besides great success at the restaurant, Peirano is a founding member of the International Pinot Noir Celebration, which draws visitors from around the globe to McMinnville each July.
In 2007, he turned over the daily operations to his daughter, Carmen, and her partner, Eric Ferguson.
Although Carmen grew up in McMinnville, her life travels have taken her all over the world. She and Eric met while working together in a restaurant in San Francisco. They ended up deciding to return to McMinnville and Nick's Italian Café.
Peirano still can be found around the restaurant much of the time, sometimes in the kitchen and sometimes in The Back Room, drinking wine, laughing with friends and shooting pool.
OWP: How did you first become interested in food and wine?
NP: My interest in both food and wine stem from my family. Family dinners in the 1950s were wondrous affairs for a young boy. Grandparents, aunts and uncles, and my mom, dad, sister and I ate homemade fettuccine dressed with pesto, which my dad made with a mortar and pestle. For holiday dinners, my grandmother made ravioli (the same recipe we use at the restaurant today).
In the mid- to late-'50s, Almaden, Charles Krug and B.V. became integral to these fine meals. I took notice.
OWP: If you had to pick, what is your favorite type of wine?
NP: My favorite wine to cook for is Pinot Noir. It is nuanced, multi-faceted and exceedingly food friendly. At its best, it dances with food. It doesn't overshadow it. Because I have to load up on Benadryl when I drink red wine, my favorite wine is Pinot Gris. It is also a good food wine and does so very well in the Willamette Valley.
OWP: What is one of the most memorable Oregon wines you have tasted?
NP: I loved The Eyrie Vineyards 1976 South Block Reserve when I first had it in 1978 (retailed for $9). And when I had it recently at an Eyrie retrospective tasting, it was beautiful at 35 years of age.
OWP: What new Oregon wine producers have impressed you?
NP: I am especially interested in the wines made by relatively new producers Remy and Carlton Cellars. I have known the Drabkin family since before Remy became a member. It's wonderful to see what delicious and interesting wines Remy produces.
Dave Grooters and his wife, Robin Russell, produce consistently beautiful wines at Carlton Cellars. Dave and I met in the army in 1966 in Chitose, Japan, and have remained good friends.
So, in part for reasons of history and friendship, I get great pleasure in drinking, enjoying and selling these wines.
OWP: What wine region(s) outside of Oregon are you most interested in?
NP: I am always happy to drink and talk about wine from all over the world. But no area holds my interest and fascination like Oregon. This area is home. I am friends with most of the pioneers of the industry. I have watched families grow up, and in some cases, seen second generations take over the operations. Almost without exception, the people in the Oregon wine industry are intelligent, good-humored, hard-working people. It is an honor to be associated with them.
OWP: Although you are retired, how are you still involved with the restaurant?
NP: I go to the restaurant every day. I clean The Back Room and brush down the 1913 Brunswick pool table. I make ravioli stuffing and help at some of the caterings and special events. In the evening, I have some wine, visit with friends and guests and occasionally shoot pool.
OWP: What is your favorite item on Nick's current menu?
NP: The Gorgonzola and sliced pear pizza from the wood oven is astoundingly delicious.
OWP: Why is it important for restaurateurs to support local wine?
NP: Local restaurants should support local wine because it IS local, because it is very, very good, because it is fun to be involved with the industry and, finally, because they support us.